APRIL 2017

Welcome to April's Developer Update. There's lots to explore so let's get right into it!
First off, you might be seeing this update on different sources including IndieDB or our website. Feel free to check either one, as we'll be updating both frequently from now on.
If you're just coming across this project, welcome! We'd like to leave our synopsis blurb here for any new followers reading this:
Set in a world floating in the sky, Blades of Orterra is a multiplayer RPG that seeks to craft an unparalleled immersive experience where players can adventure across 100 different worlds to master the art of the blade.
If you're wondering where Saber Art Online went, we changed the name of our project back in November of 2016, but the project will still follow a similar path in terms of mechanics and so on.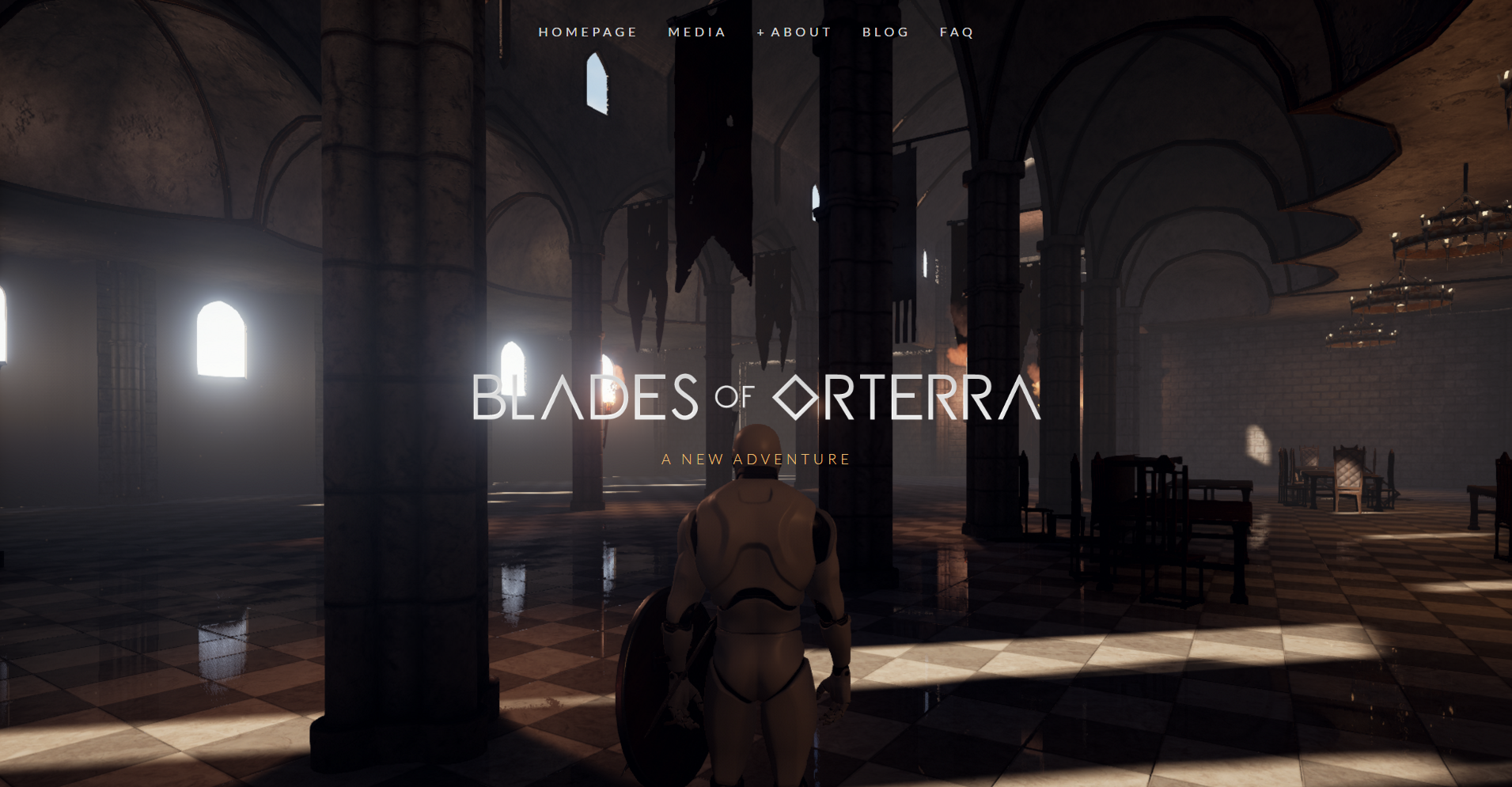 Now to the meat of this update, all of the new stuff we've been working on! Currently our programmer is working on new systems and mechanics while also refactoring a lot of gameplay systems from Blueprints into C++. The things that are being worked on are found below:
Stance Combat
A complete rework of combat is currently undergoing development. Stances are a new way of allowing players to choose different play styles according to their opponent and their weapon. Stances change your character's speed, damage, critical chance, and more. There are three stances that players can switch from at any time: Speed, Strength, and Hybrid. All three have different uses and can be used in different situations. One example would be a player using a heavy weapon against a player using daggers: The player using the heavy weapon would want to utilize the Speed stance to increase their attack speed to keep up with the player using daggers.

If you're wondering where directional combat went, we decided to scrap it because of how many animations it requires. Our new system allows us to get more use out of fewer animations.
Inspirations for our combat include Dark Souls, Nioh, Dauntless, and Moviebattles II mod for the Star Wars: JKJA game.
Death
The Death effect is currently in works. A lot of changes still need to be done, but it's definitely getting there, have a look!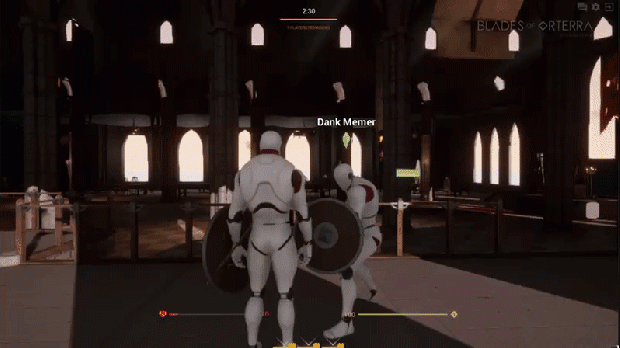 Hall of the King
If you're new to the project, we're currently working on a smaller portion of the game, the Combat Module. The Combat Module is a small part of the game being released for free this year. You can find more information on our website. In the Combat Module, we're working on a small map called the 'Hall of the King'. The map is still heavily a work in progress, and the final product will be completely different from what you currently see.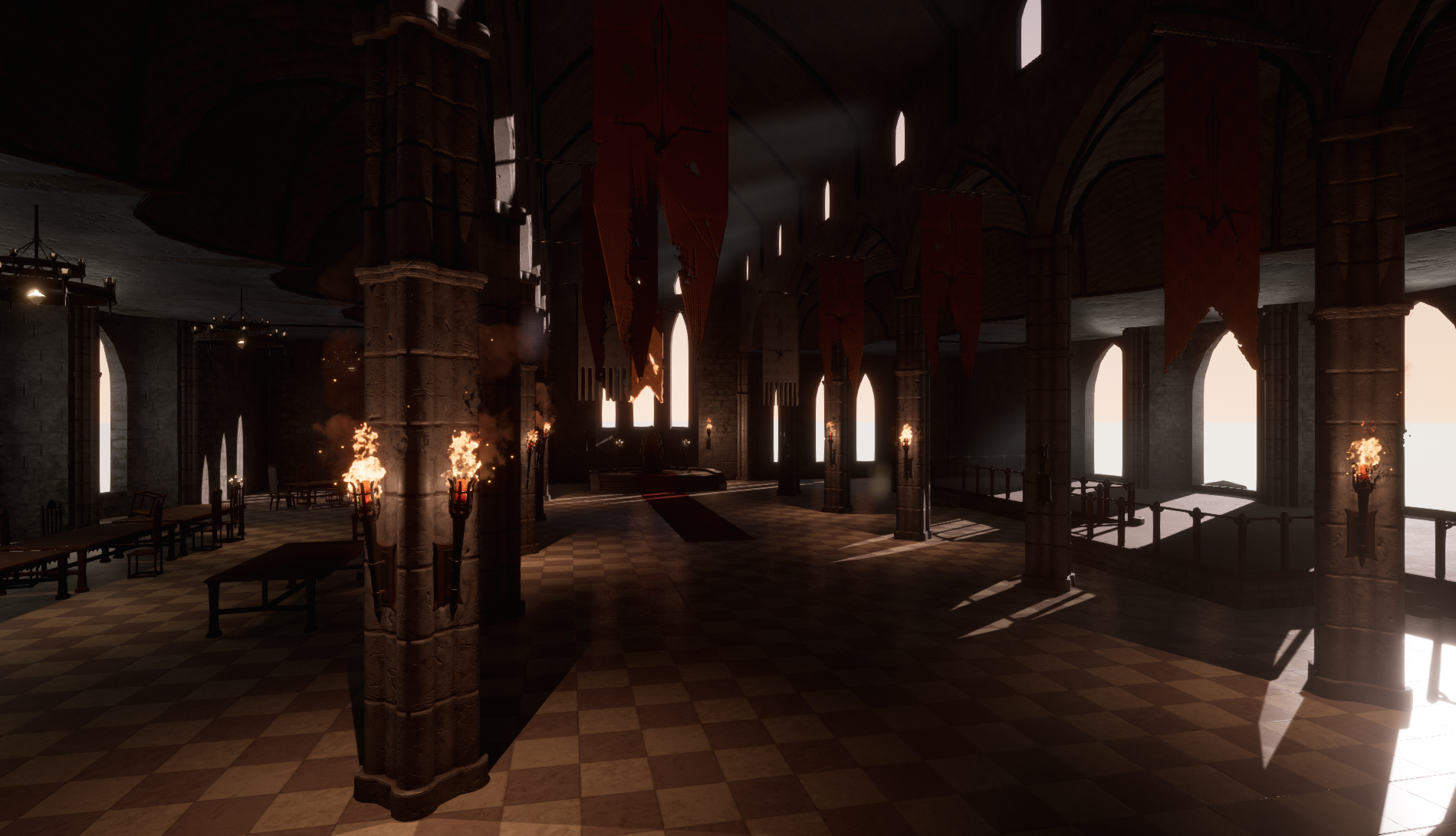 Interfaces
A lot of interface work is currently being done for the Combat Module. This includes a fresh Spectator interface, Death interface, and an Equipment Selection interface.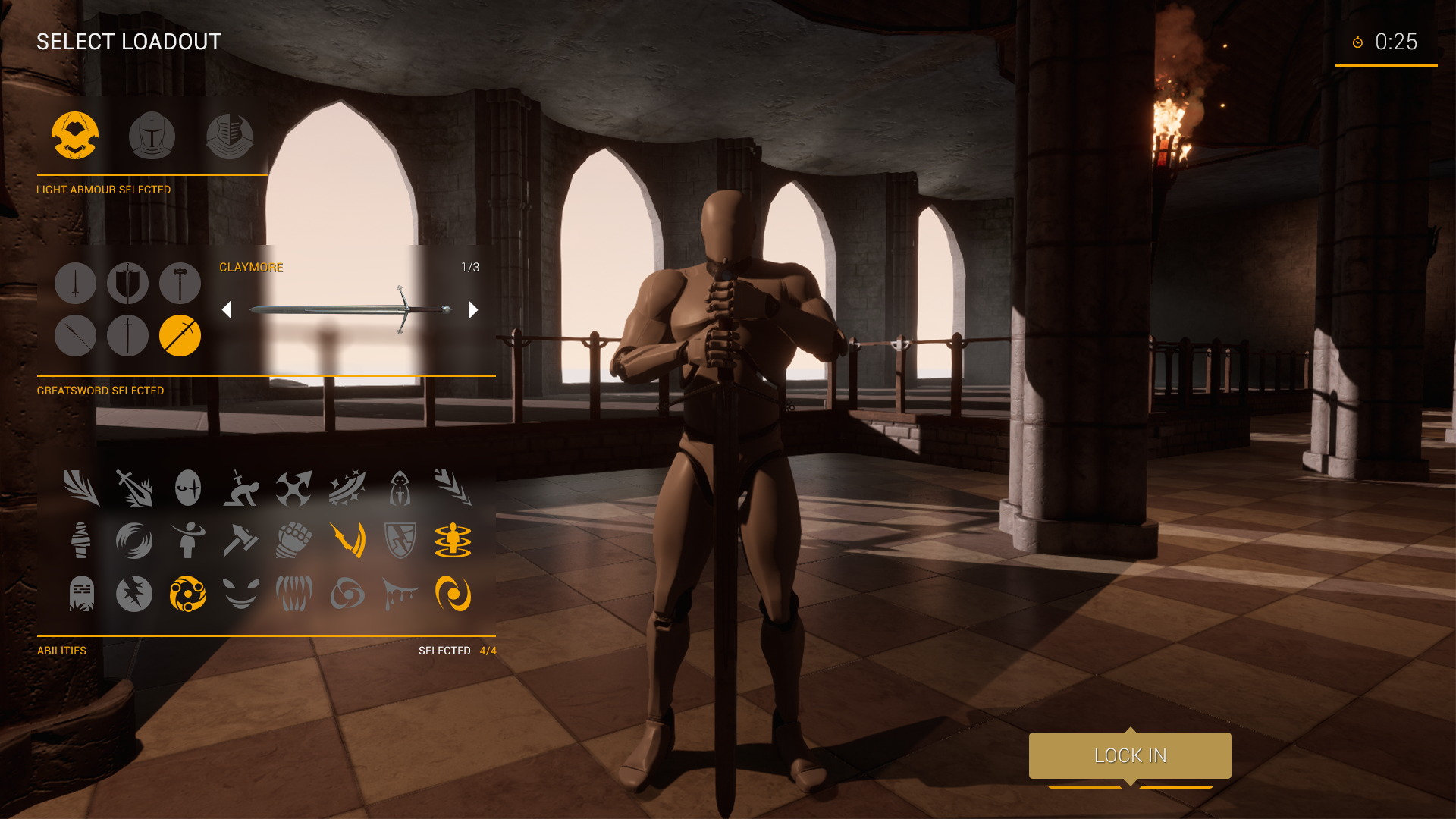 The Equipment Selection interface allows players to choose different weapon and armour types at the start of every Deathmatch round. Players will have 15 seconds to choose their loadout. They can also choose different Abilities (or Sword Skills as some call it). Weapons will have unique Sword Skills, and there will also be general abilities to choose from.
The new HUD has also been implemented in the game. We're going for a modular and fairly minimalist look, so in the future we can add interface customization.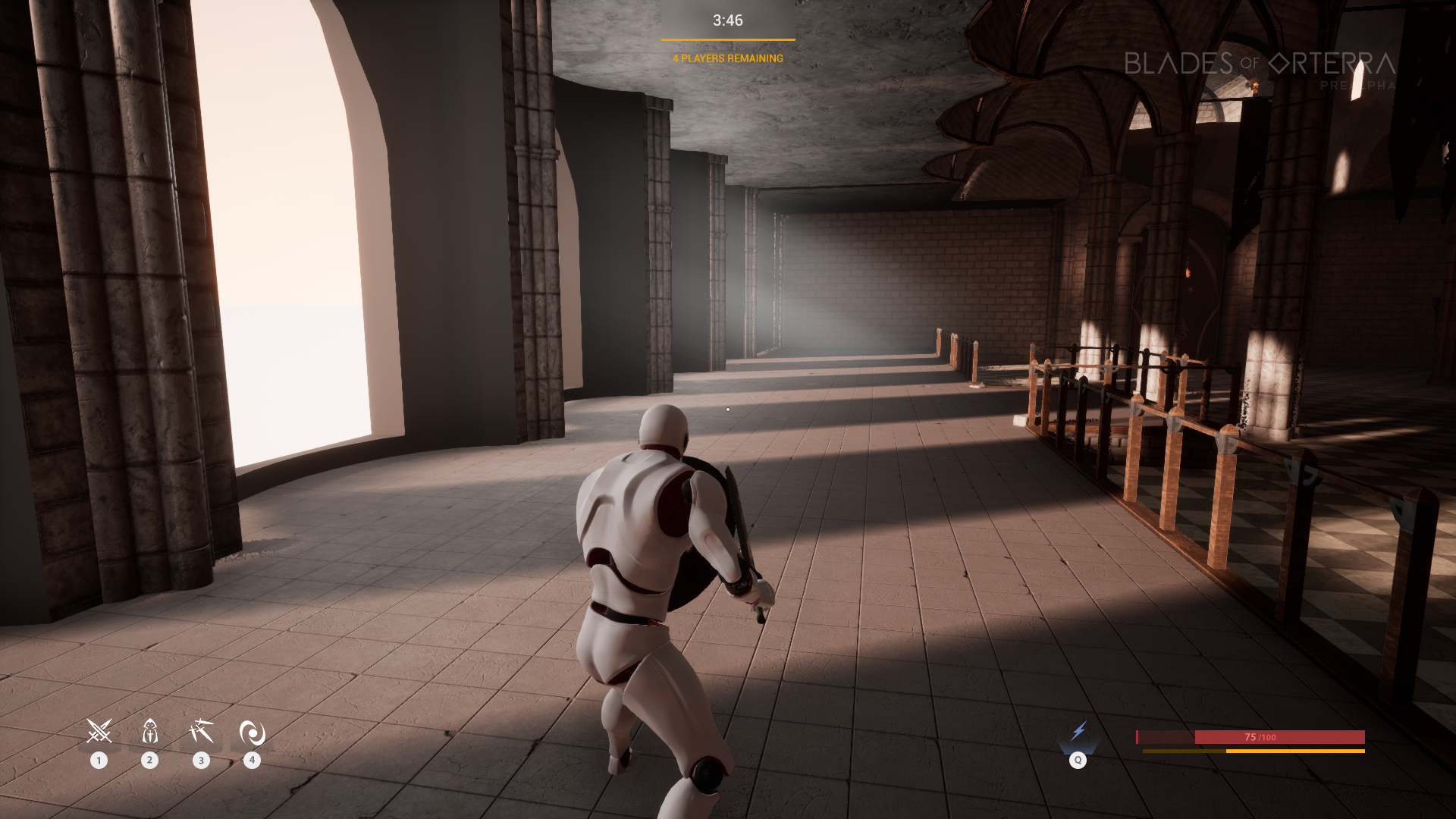 Weaponry
Many new weapon models are being created for the game. Since we'll have a few weapon types that you can choose from, we need a few different weapons for each type. Shortswords, longswords, spears, you name it.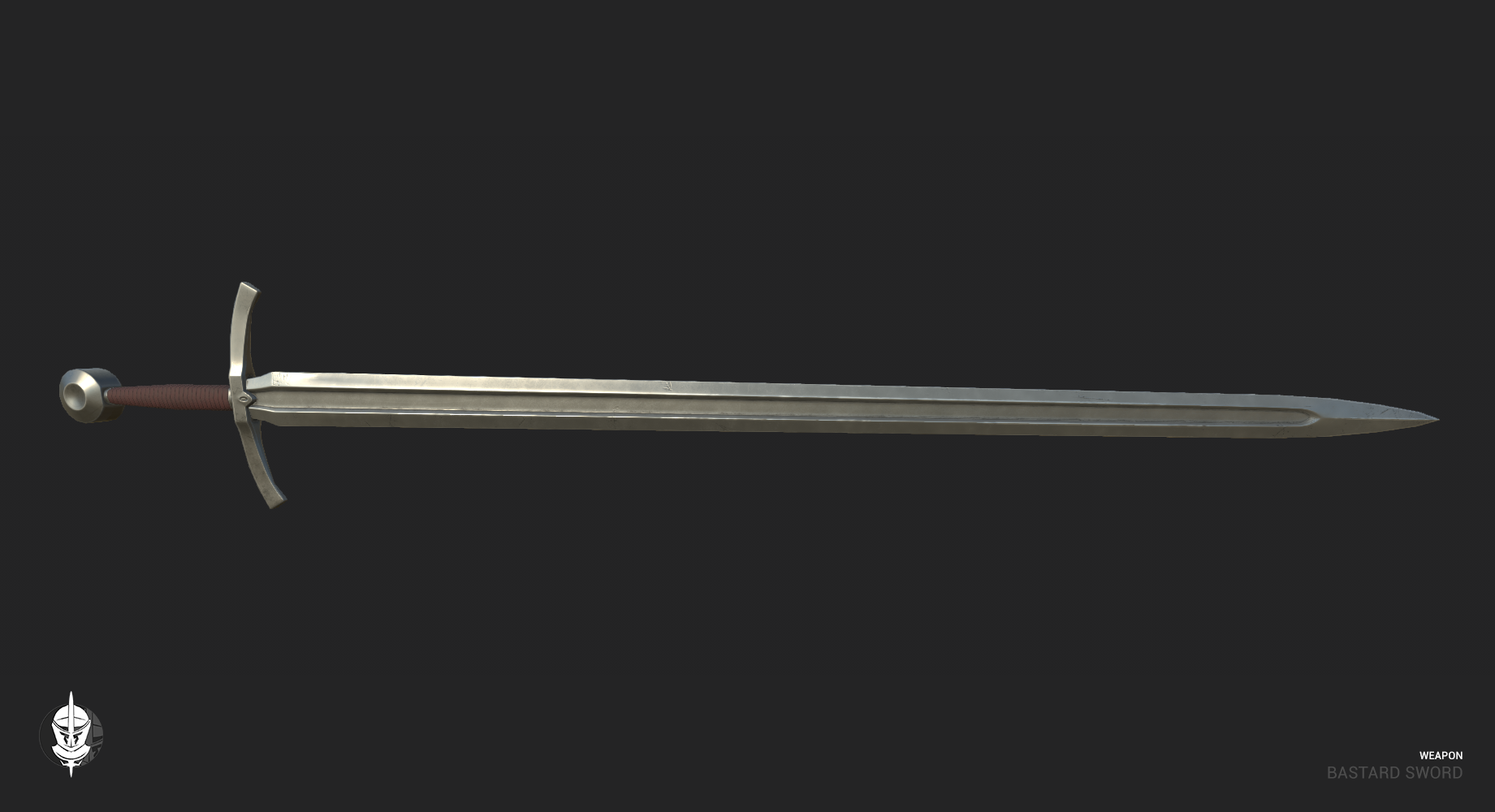 Over time, we'll show off even more weaponry. Our goal is to have approximately 3 weapons per weapon type.
Launcher Mock-up
We recently made a launcher concept for the Combat Module. The launcher will allow us to update the project quickly, and make it so you don't need to download the new updates manually. This is currently just a concept and doesn't have real functionality.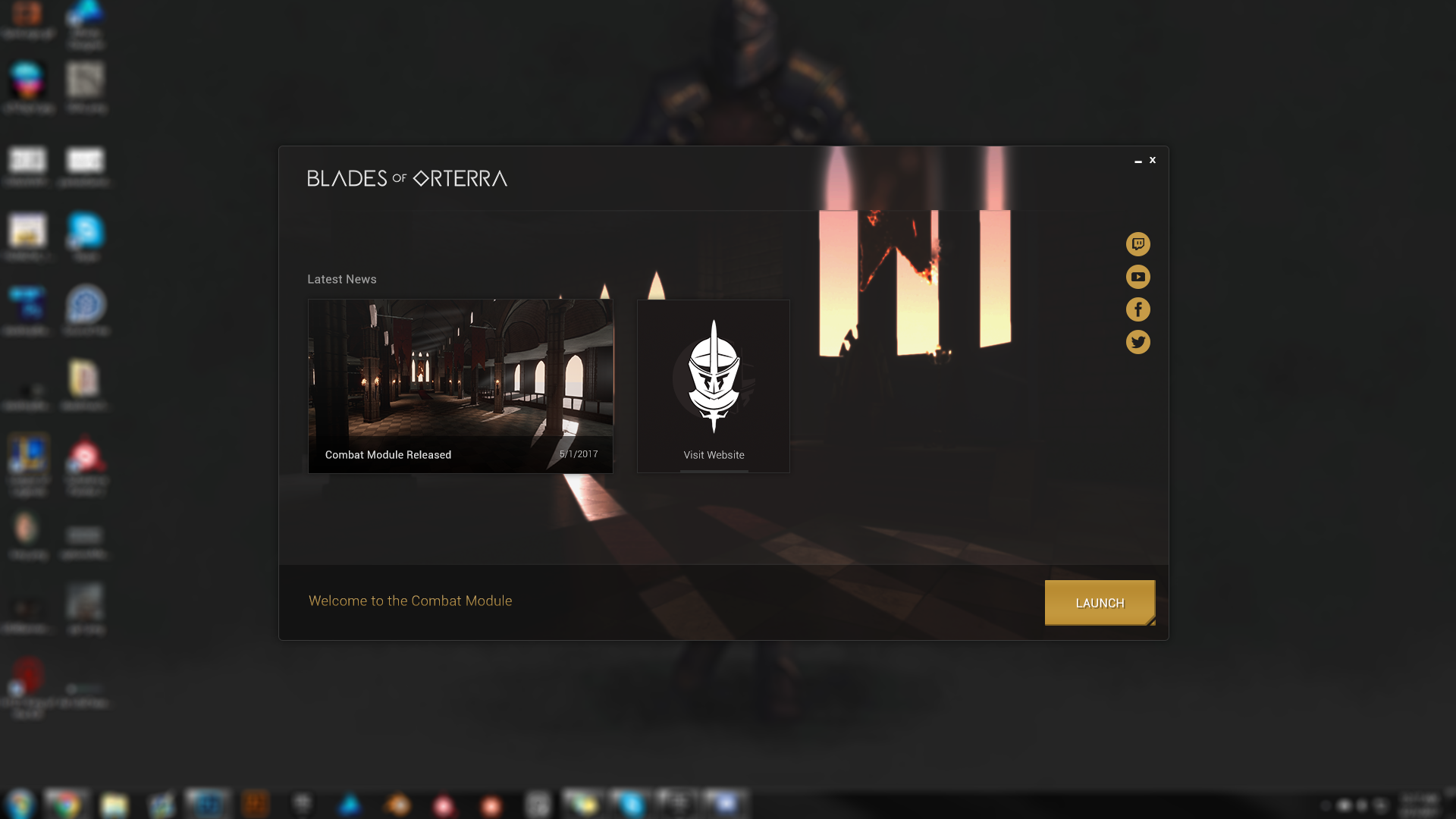 Knight's Plate Armour
The Knight's Plate Armour is one of three armour options that you will be able to choose in the Combat Module. It's the Medium Armour choice, meaning it's balanced between protection and speed. The concept art is shown below, but we're currently creating it in 3D for the game. We'll show that off as soon as we can!
Lastly, we'd like to show you our first Teaser Trailer for our upcoming trailer. That's right- a teaser trailer for a trailer!
Thanks for joining in on this month's Developer Update, see you in the next one!