Now we continue working on Black Stairs. Pre-Alpha Gameplay Video will be available in October for the public. Remember to vote Black Stairs in Steam Greenlight.
We would appreciate any kind of feedback from you regarding the screenshots and our latest trailer.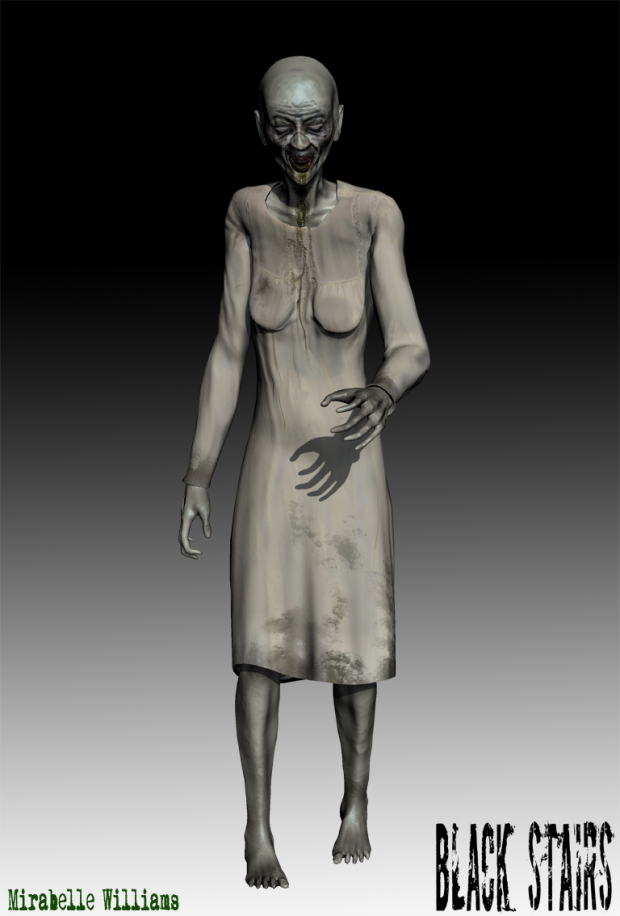 We are now introducing Mirabelle(above), one of the "supporting cast". She appeared on our latest trailer and despite the appearance, she is not a "naked witch", but suffering from a terminal sickness.
Here are some additional character models:
(Work in progress)