Revision Notes / Fixes in v1.2.0 :
- Fixed the maps
- Added new background images
- New background sound
- Minor bug fixes
- Added a tasklist to keep your team updated on what you should do
- Fixed the bug where you'd need to click multiple times to choose a class/character
- Fixed player transitions/map changes
- Added loading sounds
- Removed breathe sound when you take health at once
- Removed lowering speed when hit, only when exhausted it lowers your speed
- Removed & Added new parameters into the settings.rc (create server panel)
- Added new storyline, new cut-scenes and a new ending & beginning!
Revision Notes / Fixes in v1.1.0 ( old patch ):
- Removed Class restrictions / FULL CLASS bug
- Changed Character Menu from showing for everyone when new players join the game/server
- Added Lower Anims for Jump, Floating, etc...
- Changed the buttons for changing between First & Thirdperson view to Mousewheel forward / backwards to swap views
- Automatic change class on swap
- Fixed controls in KB_ACT, KB_DEF
- Added new parameter in settings.src to change mp_forcerespawn
- Fixed T-pose bug before choosing a class at spawn when joining a server / starting a game
General Info :
How to install :
- Download Black Snow Coop v1.0.0
- Extract or Move the blacksnowcoop folder into your Sourcemods folder
- Download Black Snow Coop v1.2.0 and do the above step again, make sure you overwrite all existing/previous files from v1.0.0! Or v1.1.0 if that's your current version.
- Games needed : SDK Base 2007 and Half-Life 2: Episode 2.
- Finito, have fun ! ;D
Servers :
List ;
- Official Server 24/7 IP 85.190.17.102:27015
- Dedicated Server 1 + MANY more will be raised!
Controls :
Similar to the Single Player, but some new ones has been added
- Button C opens Character Menu
- Button X opens Radio Command Menu
- Mouse Wheel Forward sets your view to Firstperson
- Mouse Wheel Backwards sets your view to Thirdperson
- Button Q checks objectives / inventory
- Mouse Button 1 Turns Flashlight On
- Mouse Button 2 Turns Flashlight Off
Old Bugs :
- No particle flash on the maglite ;'( I've got it all to work but it can't be deleted and it creates a new particle that adds to the existing one every time you turn off and on the maglite.
- Radio commands don't work but the menu appears, yet no output no matter what button you press.
Bugs in v1.2.0 :
- If everyone dies it will crash the server/game
- You may fall out of the helicopter in the first map but you will be teleported back or if you don't then click C and choose a new class and get re-teleported
- In the second chapter it may crash due to projectedtexture(s)
- Maps without a tasklist will crash (no big deal since there is no other maps tho)
- Some very bright props/surfaces due to buildcubemaps crashes the map so the proper lightmaps didn't get built.
- You may get stuck in the big open field/tunnel in chapter 2 if everyone teleports at once (open console and write kill to get unstuck or click "C" and tele back to spawn by choosing a new class)
- When you transit or re-join a game the Character menu won't show at once, but a little after. Unless you already clicked "C" and choosed a class
- Performance issues may occur, especially on servers. To fix this add "-heapsize 1024000" to the properties on the game in steam or on the SRCDS shortcut as explained in my tutorial!
- Dynamic spawn doesn't work, it sends you to the spawn point entities... :(
Notice :
If you aren't sure which version you have, go to main menu of the mod and look down to the right and it will say "Version 1.X.X".
Credits :
All credits goes to the original creators,
and to Pretador for coding up this to work for coop, fixing the maps and changing it all around, adding new panels, textures, logos, etc... =D
Conclusion :
Have fun and I hope you will enjoy Black Snow Coop just as much or even more than you enjoyed the original Single Player version now as you can shit yourself together with others. Amusing isn't it? :3
Not to mention v1.2.0 is so far the best release! Obviously since now everything works so much better. Four players roaming through Amaluuk Station trying to rescue John Matsuda. Fear you will experience, and shit and stink in your seat as well! ;P
Peace.
Screenshots: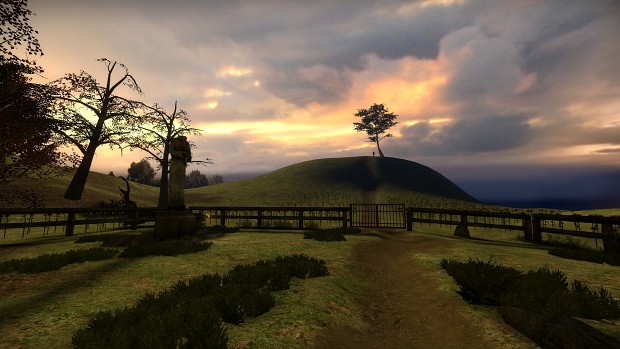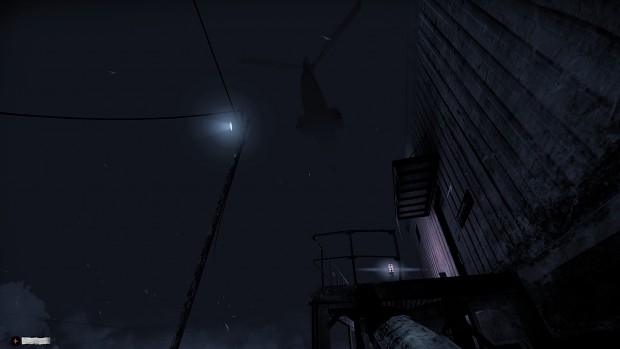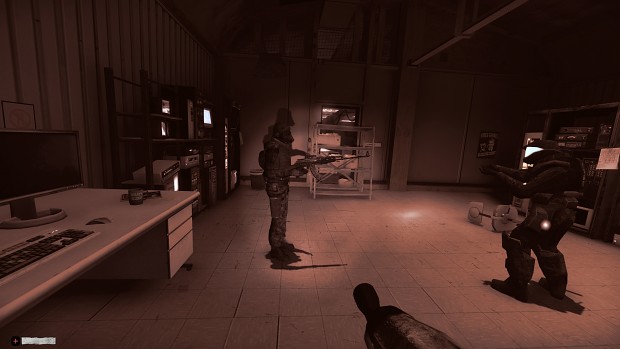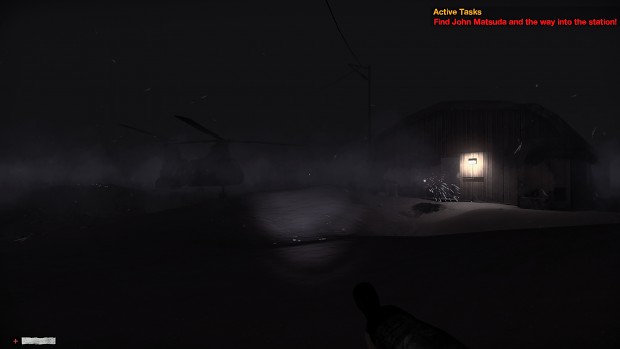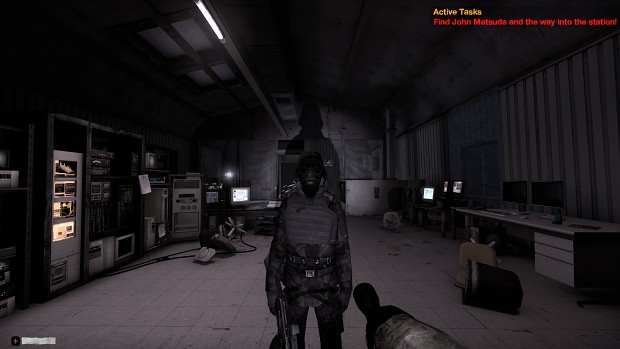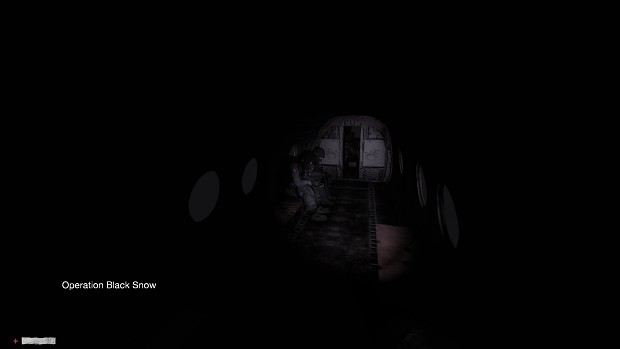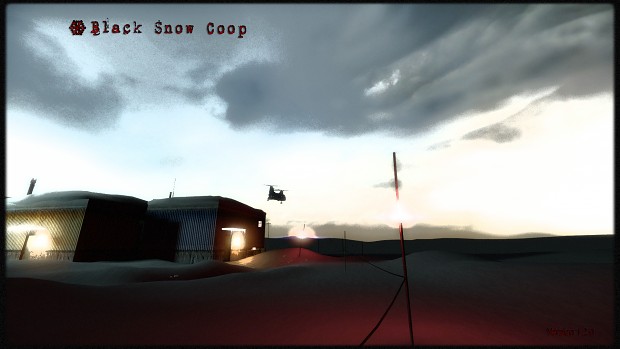 Download Link:
Black Snow Coop v1.0.0

Black Snow Coop v1.2.0 (PATCH REQUIRES Black Snow Coop v1.0.0)


Black Snow Coop Updated Server Files (If you wish to host a server)