Welcome back to a news update on Black Mesa: Uplink!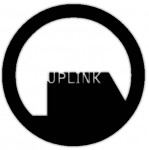 This has been a very interesting week and that's an understatement. Black Mesa: Uplink was voted into the Top 100 MODs of 2012! And all thanks to you! Currently over 250 people track the MOD and I guess many of those voted for my little project. I never expected this to take off as quick as it did and it really helped me to keep dedicating my spare time to this remake of Half-Life's demo: Uplink. I guess a lot of people have played that demo back in the day and I hope to bring some of that back into the new century!
With it's place in the Top 100 of MODs, Black Mesa Uplink is now nominated as Best Upcoming Mod of 2012 in the Half-Life 2 category. Even though it's up there with other very impressive Half-Life remake MODs, I still hope I can count on your vote! Thank you!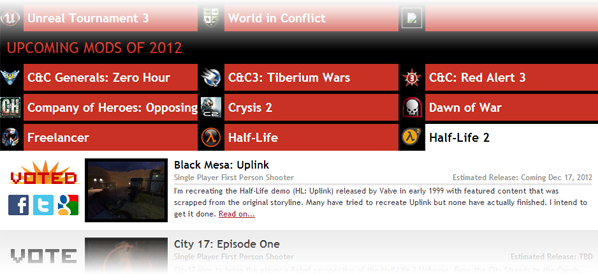 My sincerest thanks also go out to the people who have donated for the 3FM Serious Request charity event! As a thank-you gift, they have received their copy of an early build of the MOD today, along with an Black Mesa: Uplink wallpaper. If you have donated but not received the email, please contact me!
Everyone who donates before the 17th of December will be mentioned in the release version of Black Mesa: Uplink for their help.
- Donate $ 3 or more: Early access to the MOD, wallpaper, your name in the credits.
- Donate $ 5 or more: All above perks + your name appearing in the game somewhere.
The actual event, in which the 3FM DJ's start their 1 week famine while locked up in a glass house, starts on December 18th and ends on the 24th. Even though the MOD is released by then, your donations will still go to the charity event. You'll receive the above perks in the next updated version of the MOD, which will be most likely when Black Mesa releases their Xen update.
Thanks everyone for your support of this project and the donations for charity!