It has been a few months since the last update, where I showed you the WIP shots from the transmitter dome. Today we'll be revisiting some earlier parts and taking a peek at some of the newer sections and plans!
Last time I asked for some help from talented modellers to help me out with a few models and I got into contact with FaBer, who is a very talented modeler over at the Azure Sheep remake. He has made a few new props for this mod but he is also an excellent mapper! While I'm working on new parts, he's revisiting my earlier work and adds extra detail to make it look fantastic.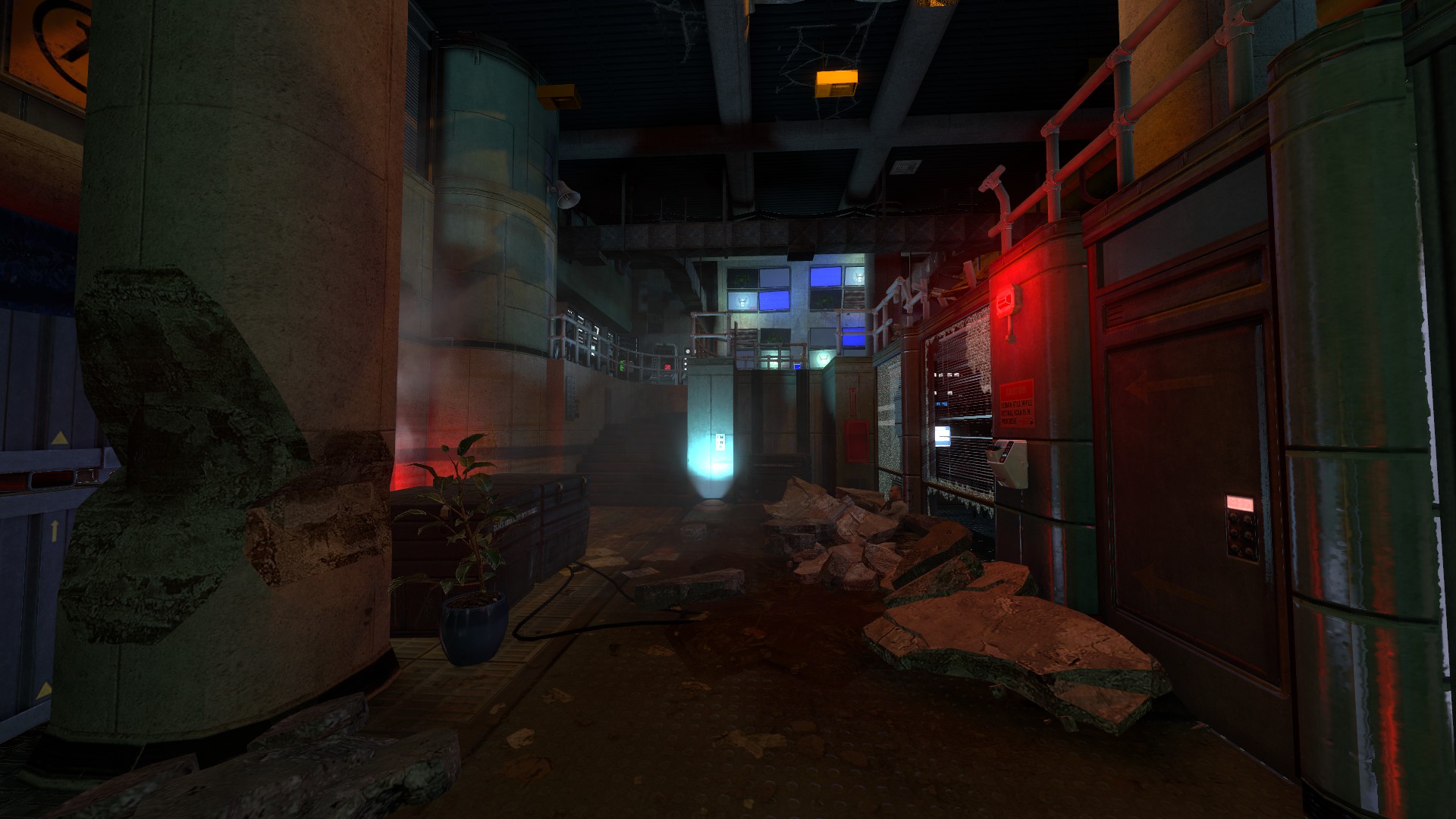 I've been making maps for Goldsrc mostly, so my natural instinct is to find a good trade-off between detail and performance, so I've never tried to push the engine as far as we've done now. Faber is also adding new lighting and effects to the maps, making them even more lively, as you can see from the screenshots below: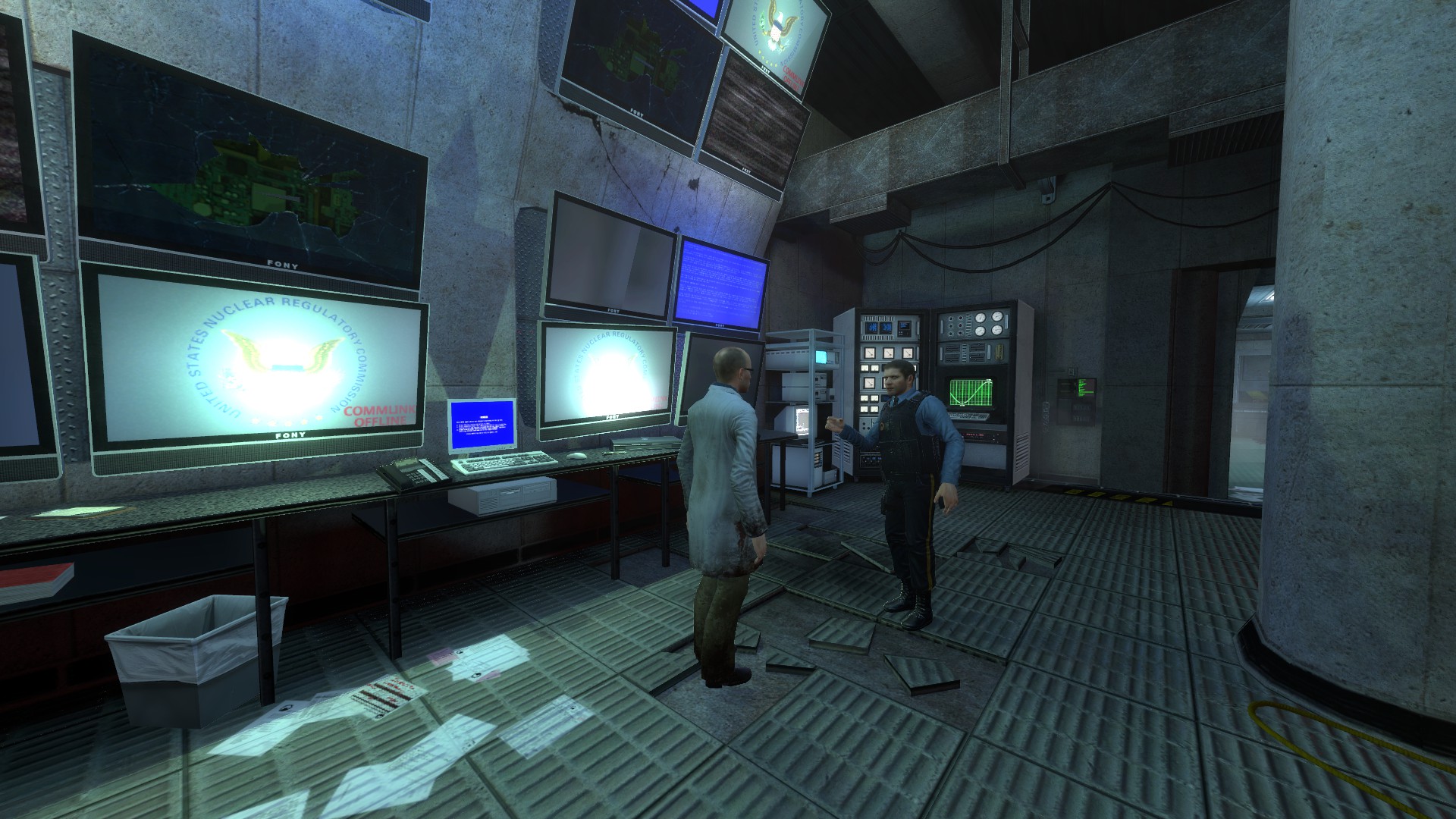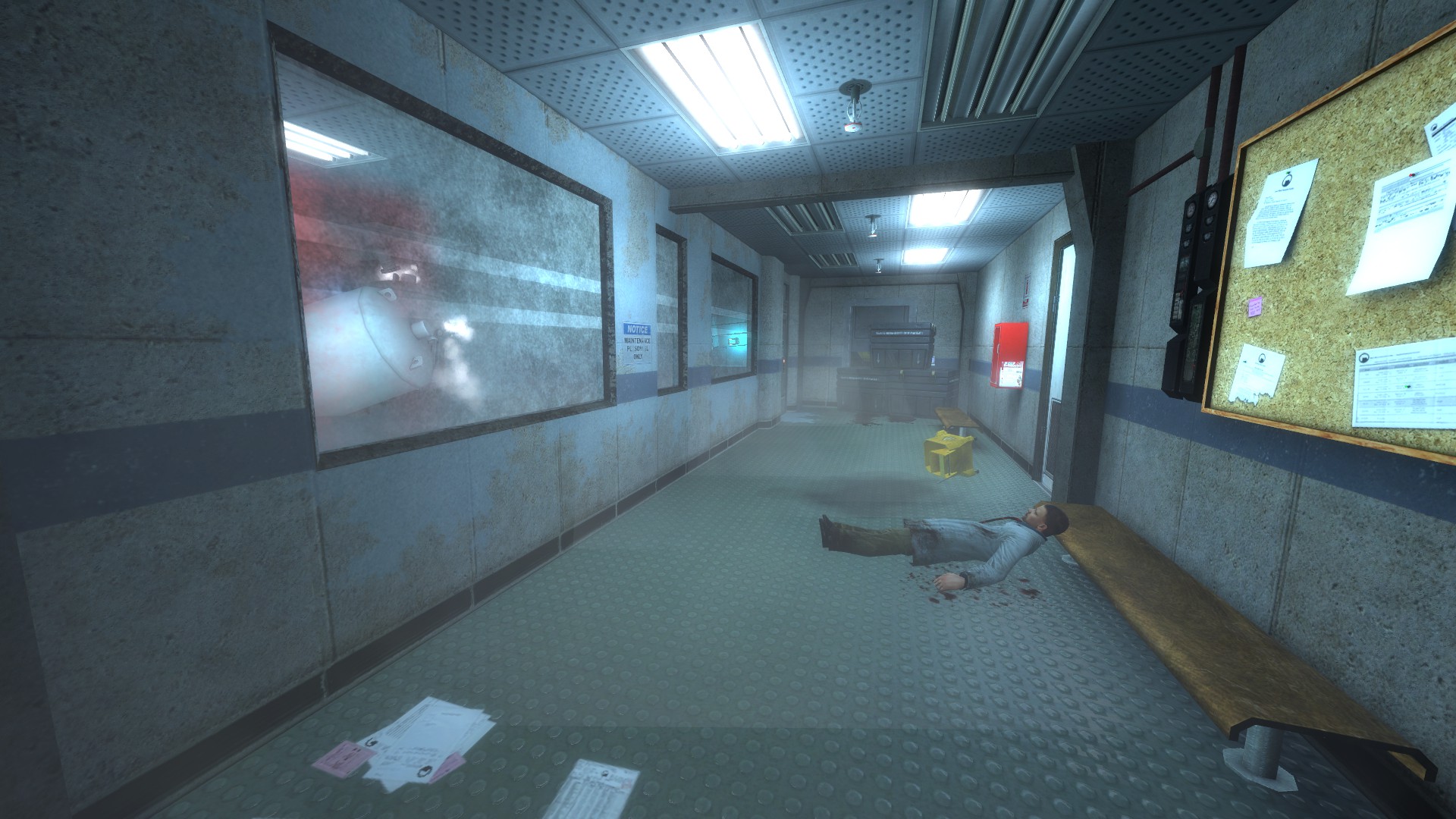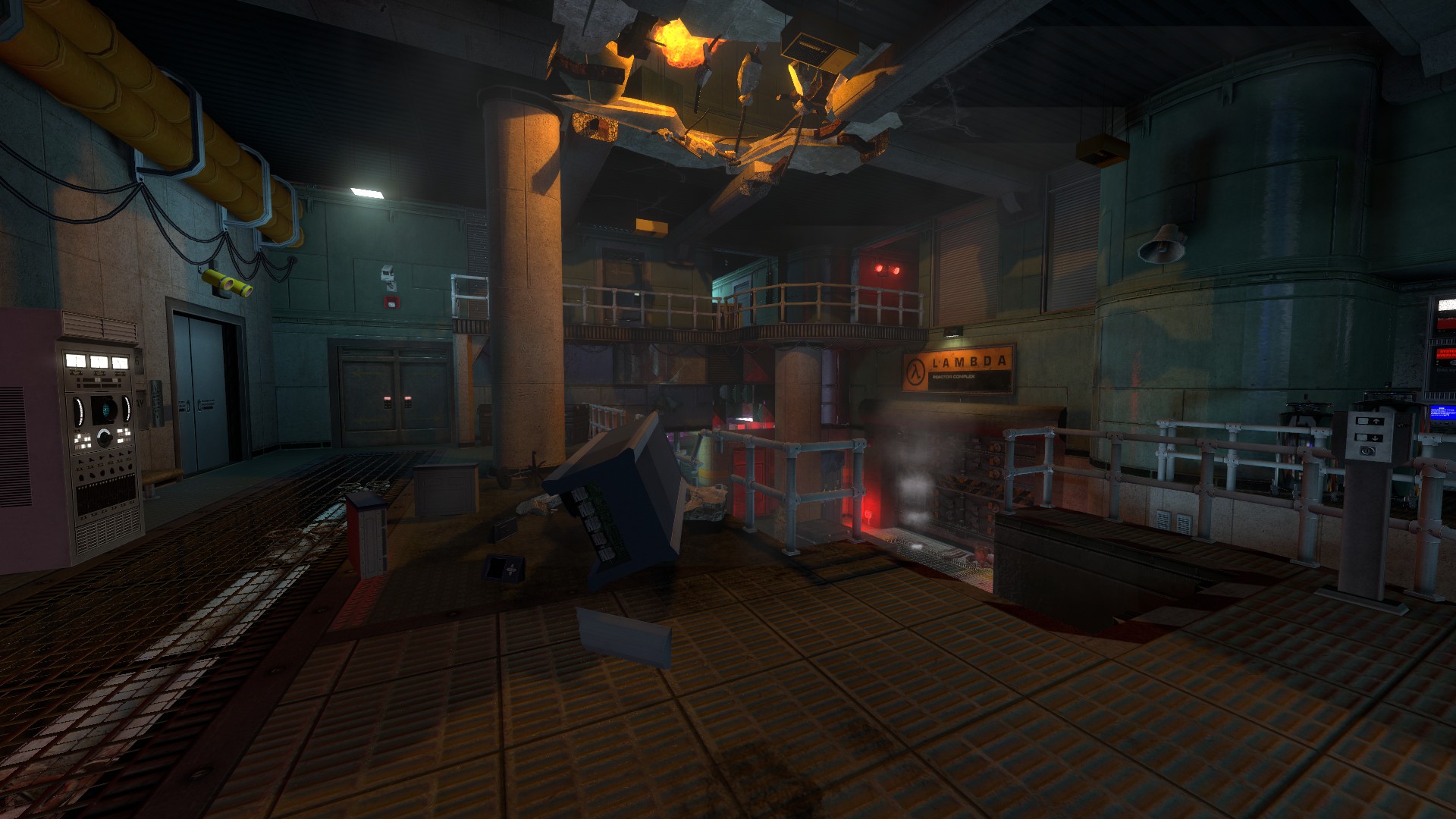 We'll be revamping more of the earlier parts from here on out, so be sure to check in later for more screenshots!
As said before, the Redux version of Uplink will be slightly larger than the original, so I'd like to share some more future plans with you all. Since the path to the transmitter dome has been extended, the way back through the sewers needs to be extended too. I could just add more sewer, but I'm currently working on some other way to fill up the gap.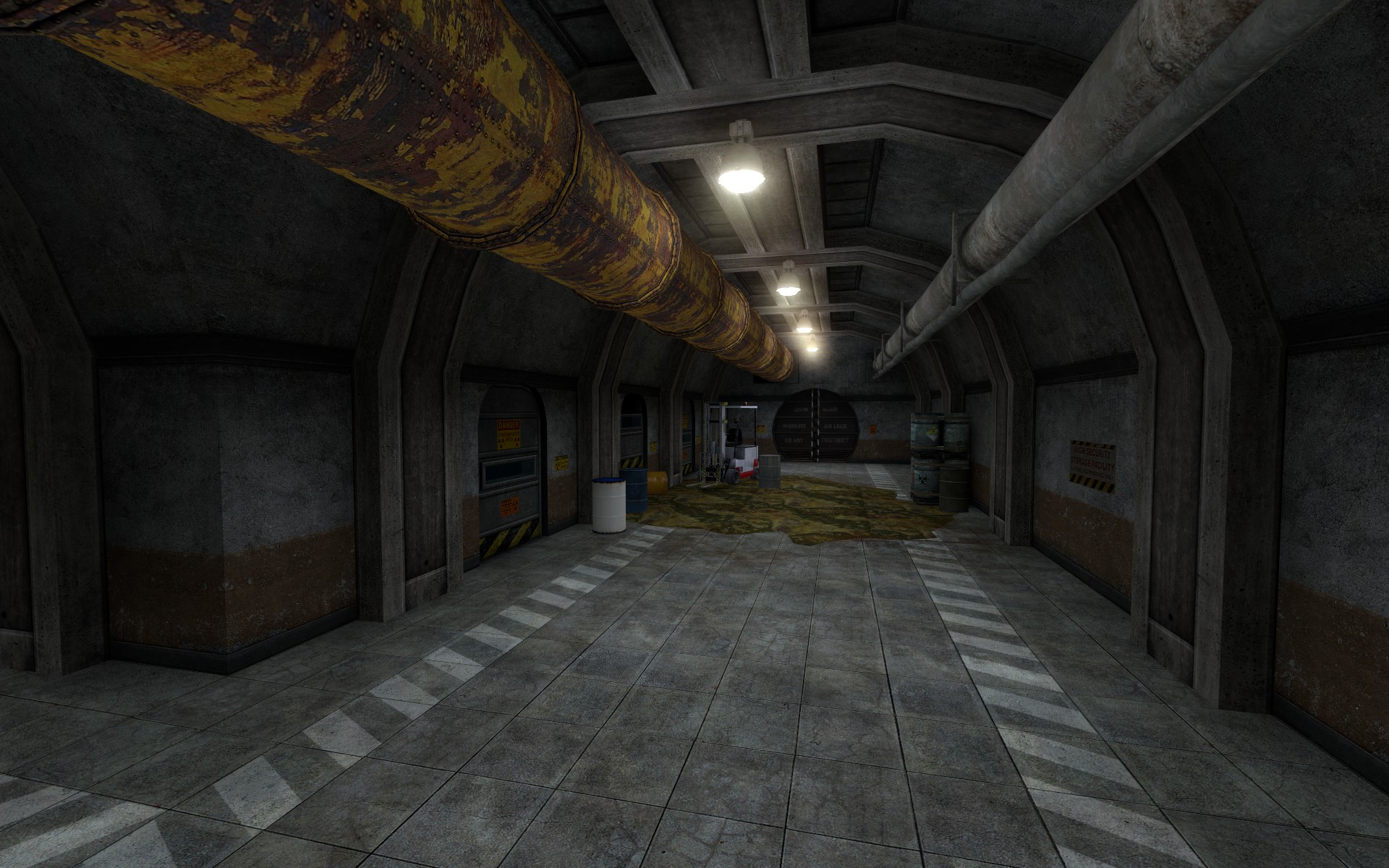 What you see here is an eary WIP of an underground nuclear waste storage facility, right below the transmitter dome. Remember the scientist at the start mentioning high radiation levels coming from the dome? This is where it's coming from. The spillage inside the dome of the original Uplink never made that much sense to me (why would they lead pipes for radioactive sludge through a transmitter facility?), so this scenario seems far more plausable. It's also a perfect place for some jumping puzzles.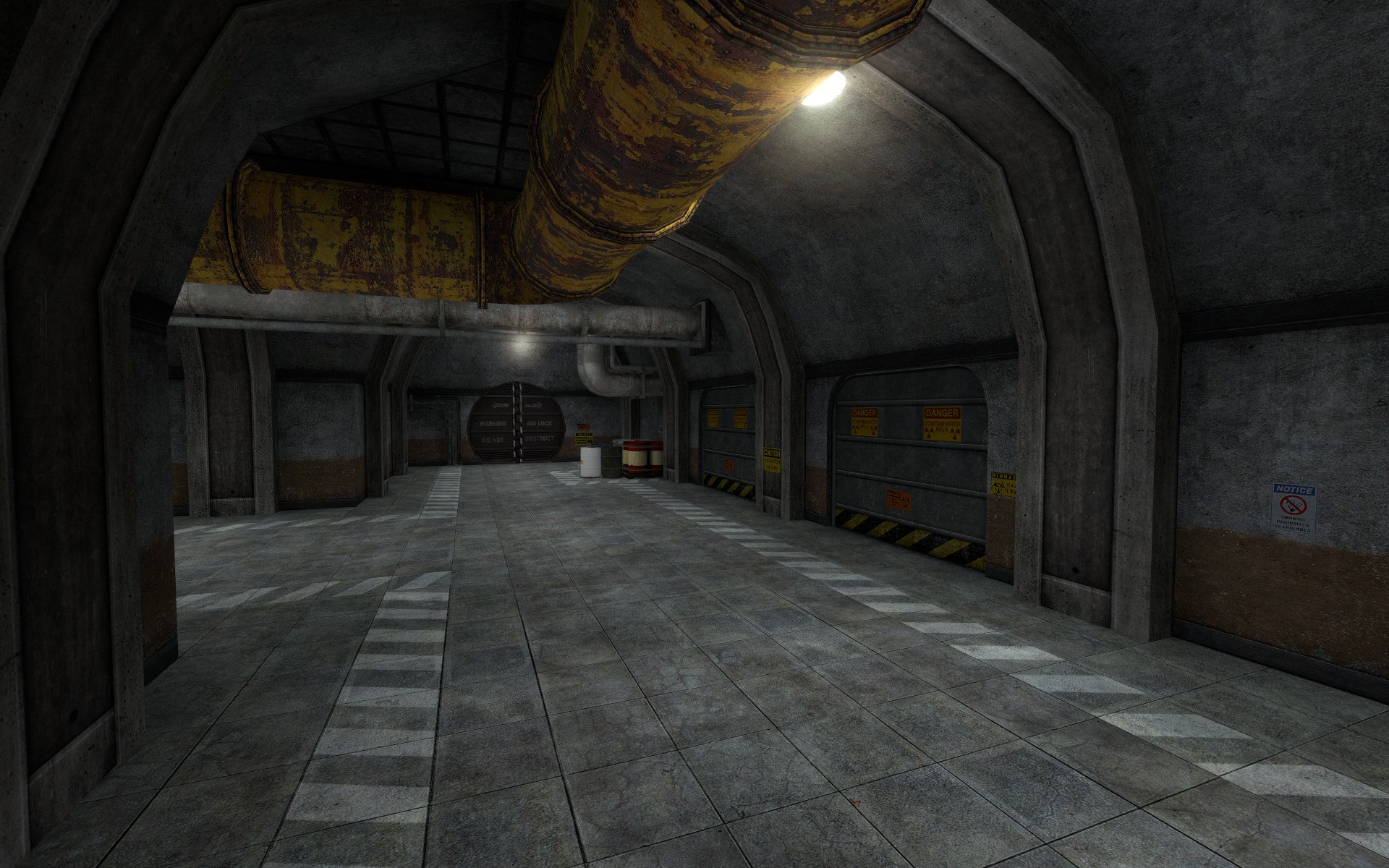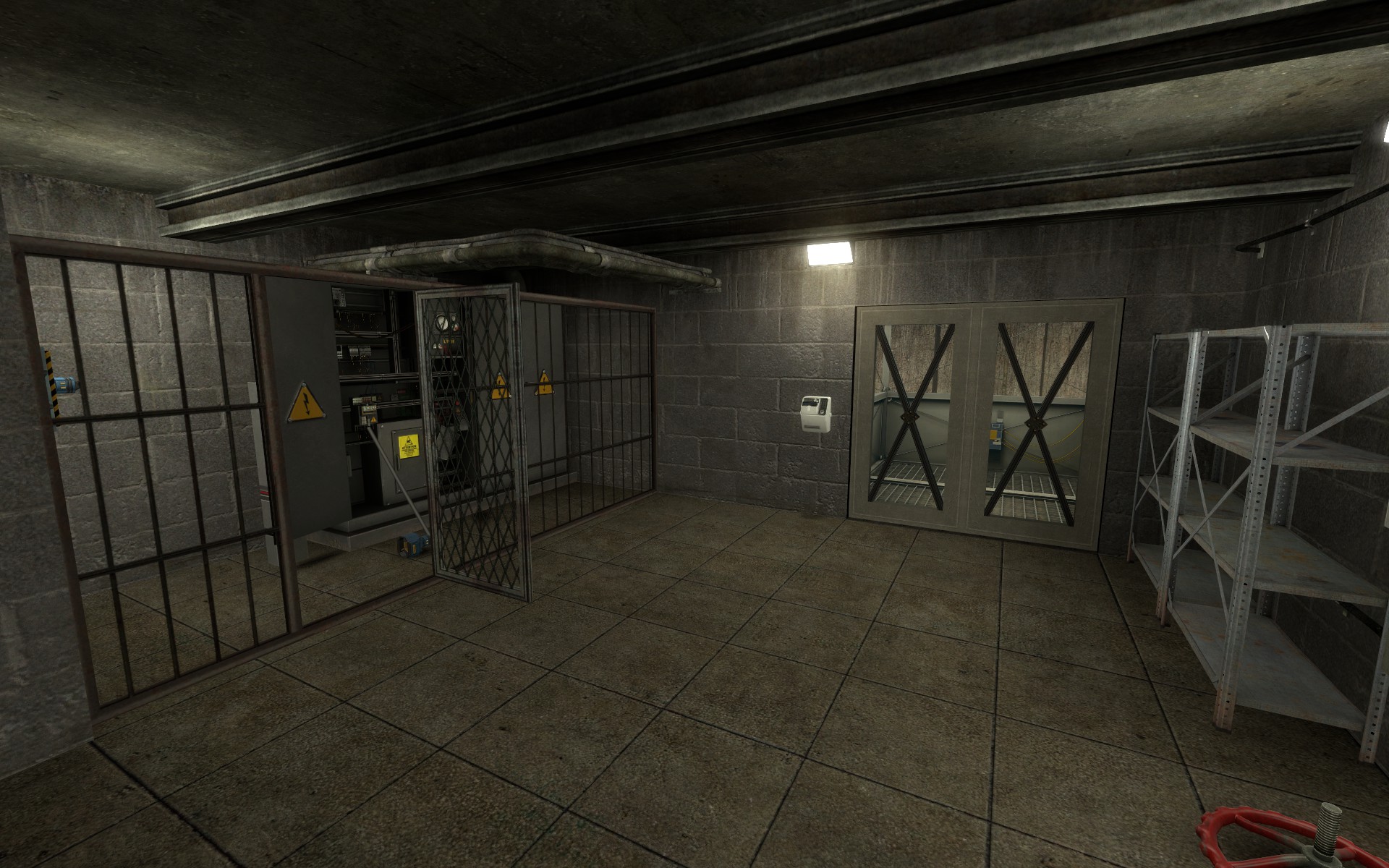 You will reach this underground facility through the elevator shaft on the last screenshot. The way I'm going to set this up, will now also make some more sense than the pipe blowing up in the original Uplink. Hopefully I'll be able to show some more content from the dome and the underground facility after FaBeR and I have done some more detailing magic!
Before I get to the end of this update, some people also commented on the screenshots of my Sven Co-op project, so to those people I can announce that the map has been released with the new release of SC 5.17. Look for the map 'Suspension'!
Thanks for reading and comments are always very appreciated!