Welcome back to a new update of Black Mesa Uplink: Redux. Today I'm showing you some more screenshots of new and improved areas and my plans for the new areas!
The Stalkyard
In my last update I've shown you a few new screenshots of the area inside and outside the loading bay. The next challenge was to update the storage yard itself. In the first edition of Uplink this area was quite combat heavy, while the original Uplink from 1999 featured some jumping puzzles as well. I've reinserted these jumping puzzles (where you can flank the MG position with grenades) and added a few new ones as well, as you can see from the screenshot below. The slower pace makes room for headcrabs and zombies to pop up and attack you!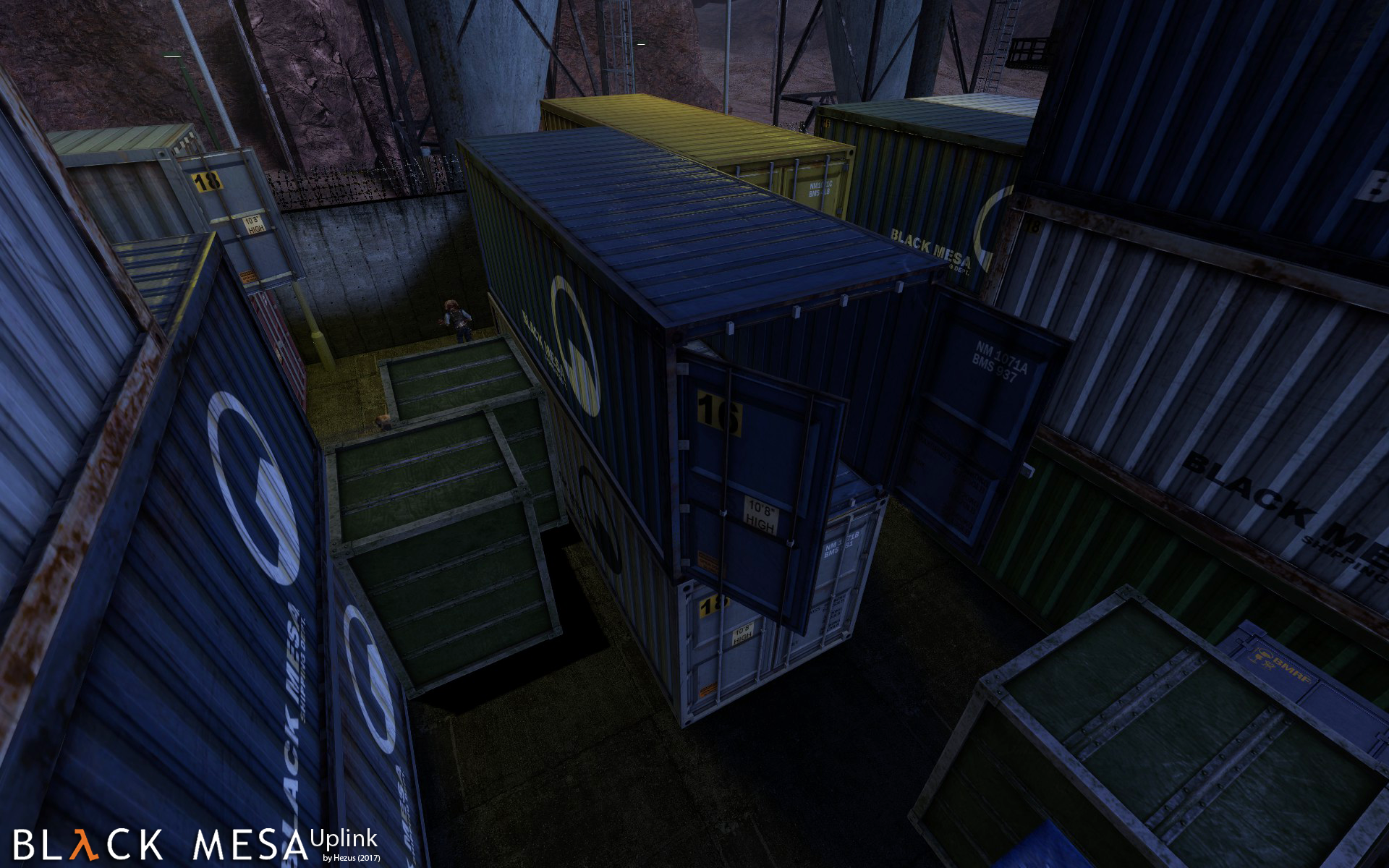 In the last version of Uplink, the dome was located right outside the yard. In the Redux version the dome was removed from the area because of 2 reasons. In HL:Uplink the player had to travel from the yard to the transmitter dome. It was only a short walk but I wanted to reinstate that travel time. Second reason is the frame-rate. The dome was quite resource heavy and with all the increased detail to the yard, I had to balance it out somewhere. Below you can see the current version of this area: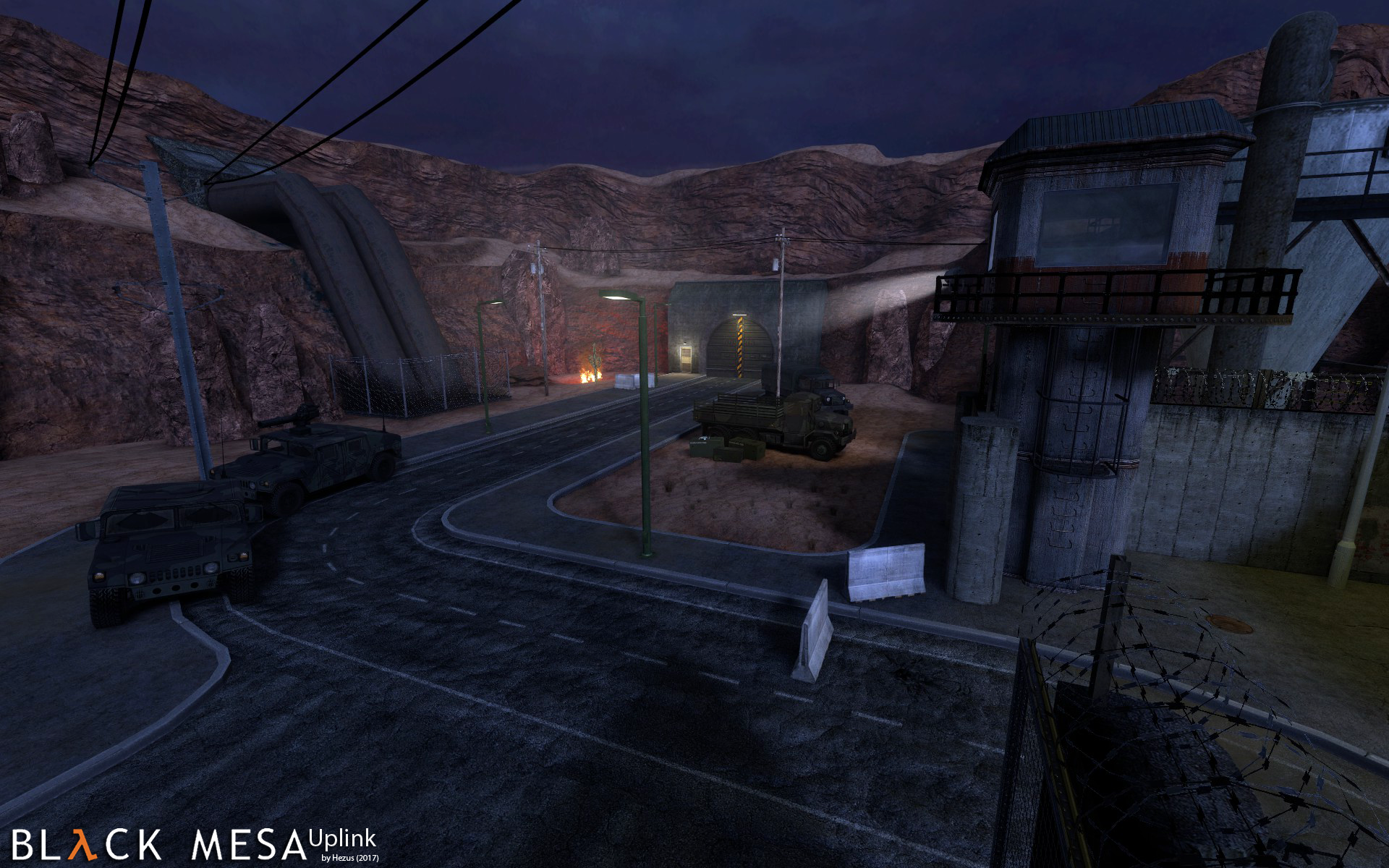 Extending Uplink
People have asked me if I was going to use the content from Uplink Extended to make my version of Uplink longer. My answer is this: I'm going to make it longer, but not in the way Uplink Extended did it. To extend it, I'm going to add more areas in between the existing areas. The road to the transmitter dome is a good example of this: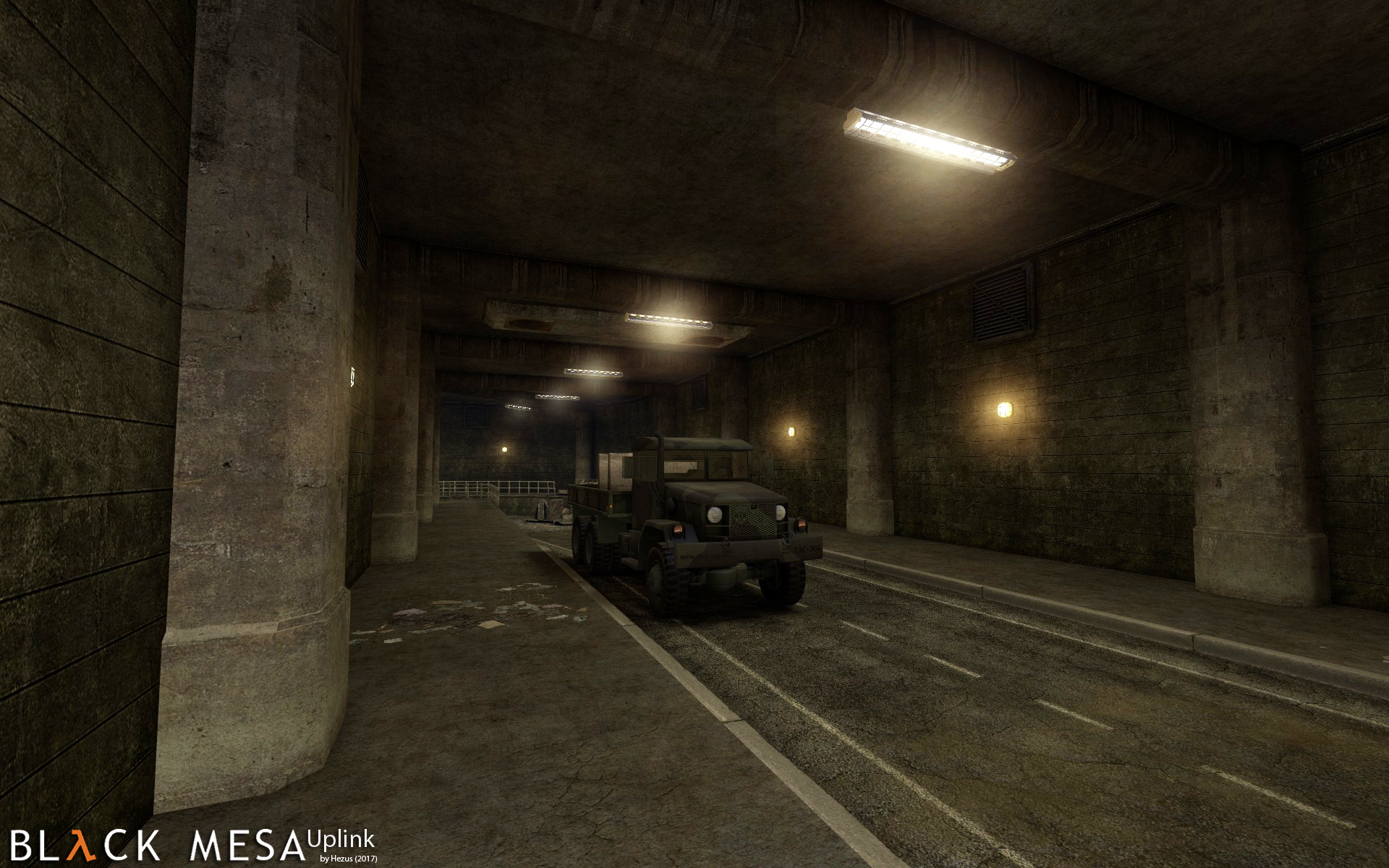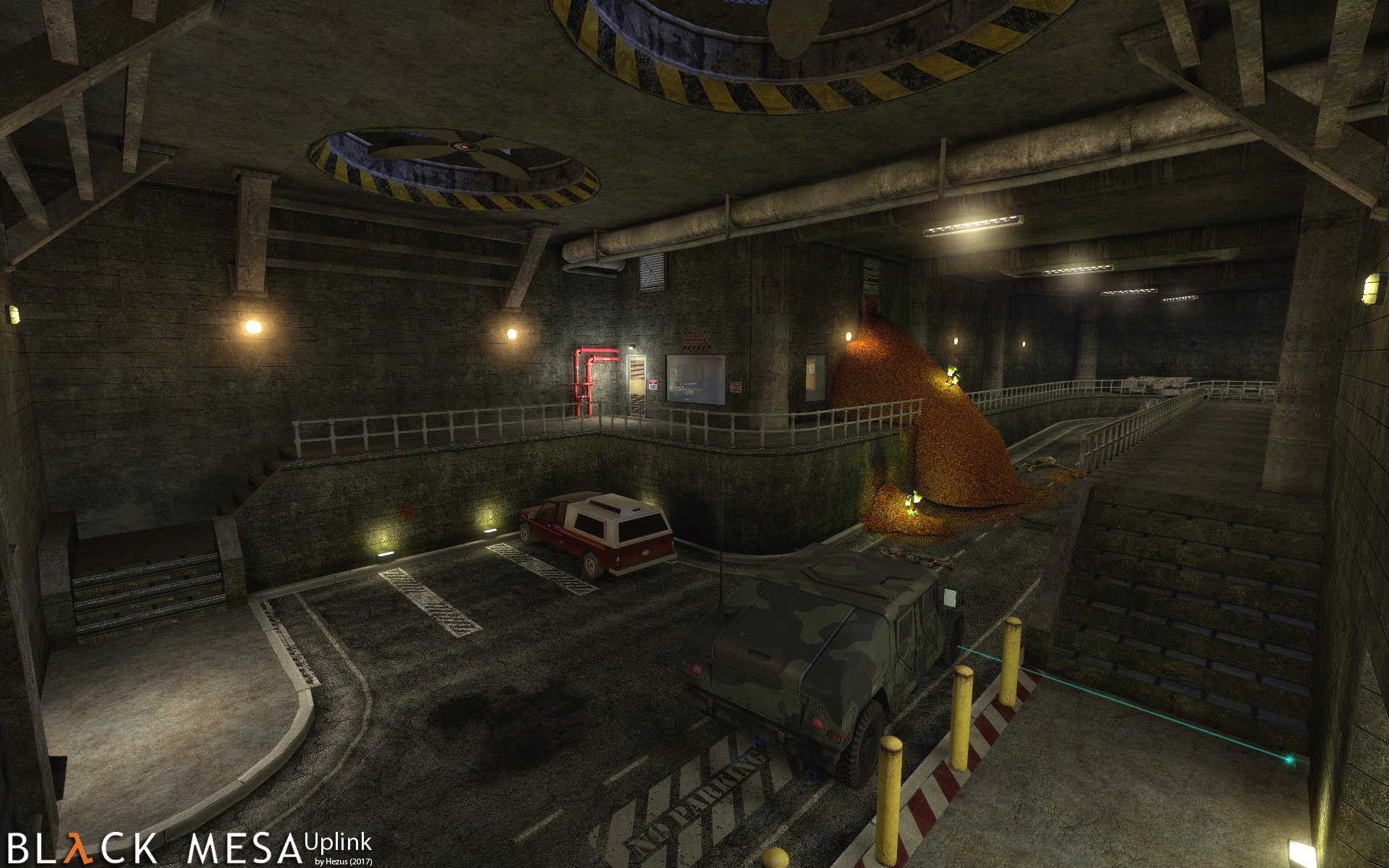 I've allowed myself some creative freedom with the new type of Xen infestation in that last screenshot. Making the way towards the dome longer, also means the way back (through the sewers) will be extended.
The Transmitter Dome
Currently I'm designing the area around the transmitter dome. I have a few plans for it but it all comes down to the center piece of the area: the dome itself. The dome in the last version of Uplink was made with brushes and for this version I wanted to go a bit more professional and make an actual animated model. I've used Milkshape 3D in the past but it has a horrible workflow, so over the last weeks I've taught myself to model with Blender and here is my first result: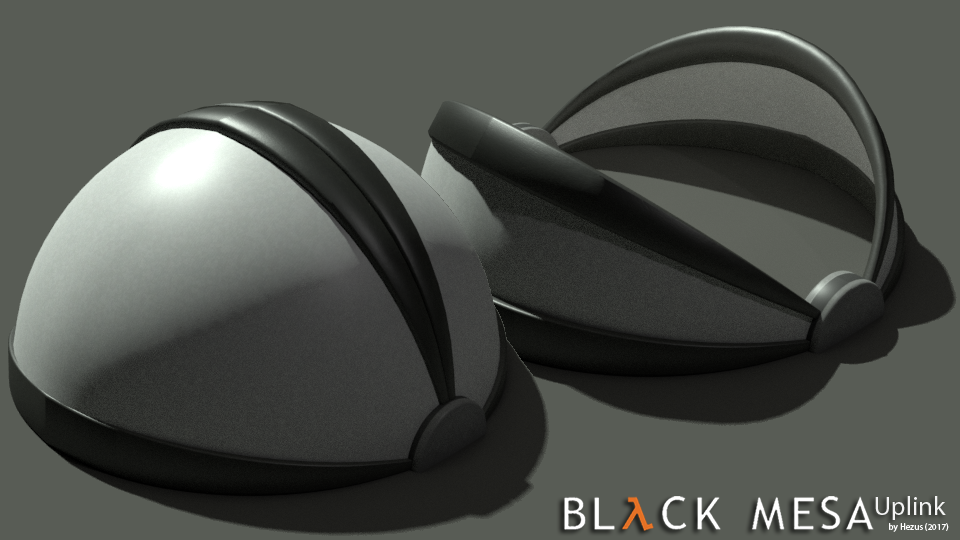 As you can see the dome is animated to open up, so the satellite dish can be raised to face the right direction. Having the platform so high up, also opens up a lot of possibilities for a new type of arena combat. But more on that in the next update!
Thanks for following the MOD and any comments I might receive! Till next time!