Early on in Nod's Revenge development, it was decided that at least one of our central Nod Infantry should hearken back to WW1/WW2 themes based on the use of former Soviet/Yuri equipment. These "Stormtroopers" would be more like what we thought the old Conscripts should've been - specifically in that their gas masks would aid in immunity to poison gasses and radiation. Rest assured, these "Black Hand Conscripts" will be far more effective than their un-enthusiastic predecessors....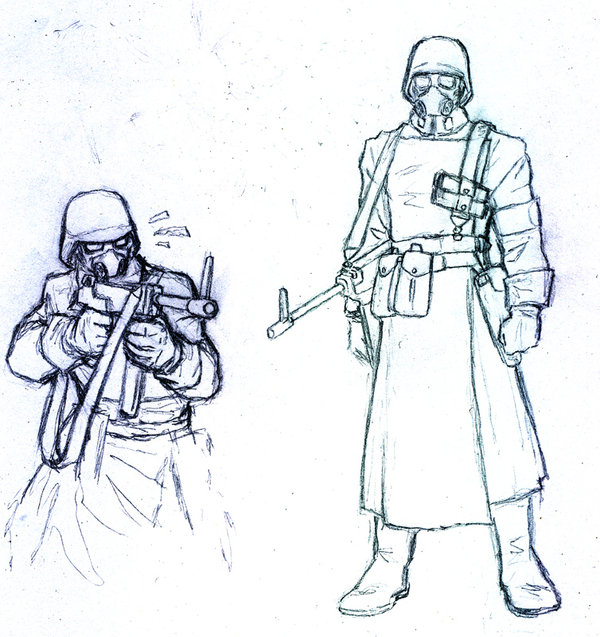 Sketch by Darcad on DeviantArt.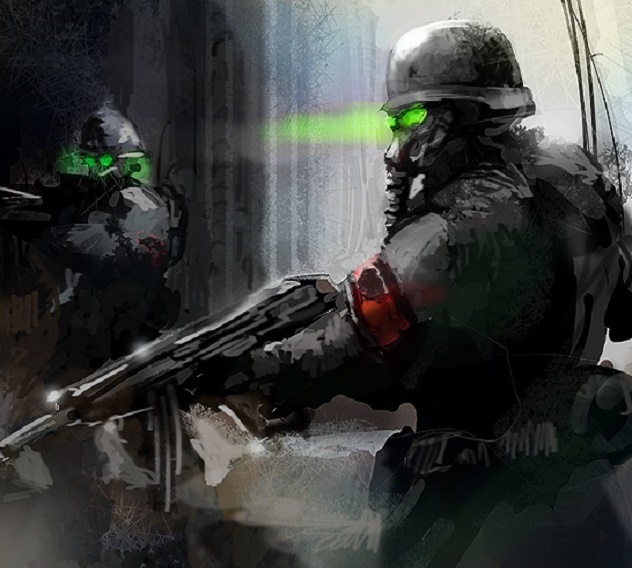 A piece by Eco Flex on DeviantArt that we thought matched our Black Hand Stormtroopers quite well. Adaptation and recoloring by the Nod's Revenge team.
Immune to poison gas and radiation.
Has access to tiberim/chemical bullets.
Just plain bad.
Head on over to the Nod's Revenge forums, and tell us YOUR ideas using the polls and message boards!