Hi there, I'm Zhu Li from the 99 Game Studio. Recently, our game has been accepted at steam store, cheers, and now you can again to wish list if you want.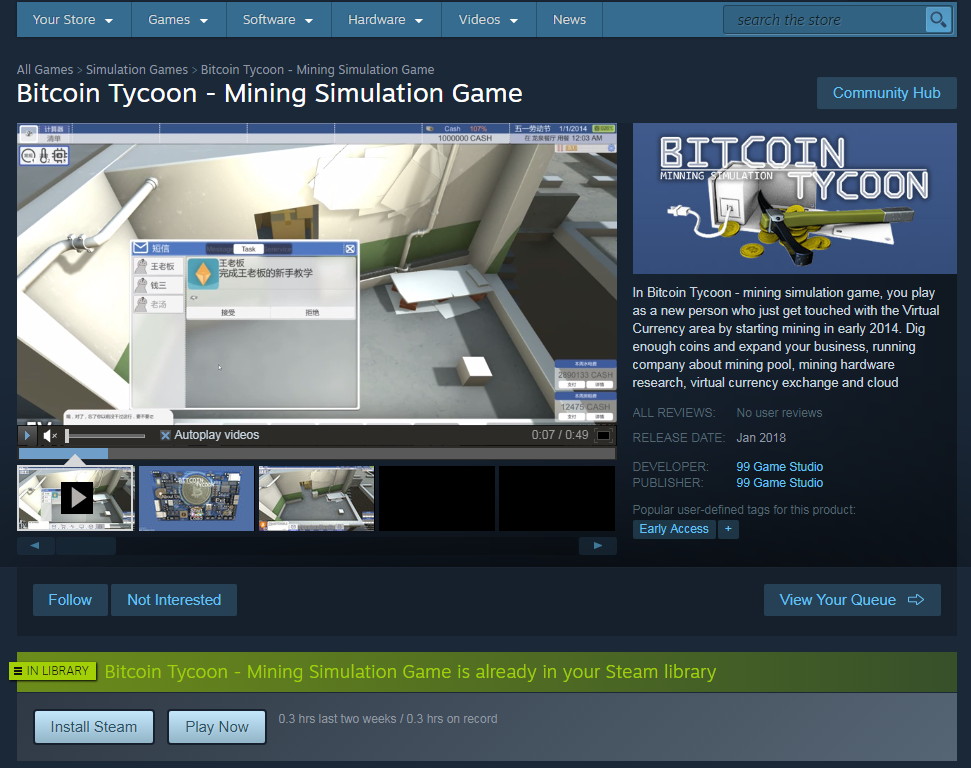 The game has been in development for three months and, and it is still incomplete, even though it has many of the core features, there is still some important things we have to implement.
In the following month we're going to improve a couple things, first, we're going to have of the drawings of the NPC and we will improve our conversations. So the story would be more interesting.
Another important thing that I have to note is that we're working on a new UI. It is modern Web style and it will look awesome. Cheers. And by the way, you can choose different color palettes, and you can define custom color palette, if you want to. Here is an example of our old UI which we're not satisfied with.
By the way, nodding support will be there in full release, you can change things like icons, images, maybe even add a few items and quests, we don't know exactly what will be supported now. The modding support will be available on full release.
A good news is that now you can actually mine currencies connecting to a mining pool and get your pay from the pool. The reward and the time it takes to mine, by the way, the electric bills you have to pay, is implemented as the same as the real world stuff.
This months we're going to make major changes and I hope in the end of this month we can have a something good to show you guys. Stay tuned, and add the game to your wish list.
Cheers.
checkout updates at our Website, follow us on Twitter, and add to wishlist on Steam.