It's been awhile since I've last posted something here. In truth I had pretty much halted work on Project: Evolution. The game at the time felt like it should have been an iPhone game. Low-end graphics, low production value, etc. So I was waiting to see if I could get my hands on the iPhone SDK of Unity. I haven't managed, so I've decided to switch focus for the moment and shoot for a desktop release.
In order for P:E to survive on the desktop market, it'll need something other than a ball, platforms, and a larger ball (the planet) with blocks on it. After some consideration, I dropped the planet bit entirely. Decided to focus on another idea I've been playing around with. I won't go into much detail at the moment however, as nothing is solidified. I want to make sure everything is solid before I announce the new art direction and how it ties into the gameplay. However, here is a glimpse: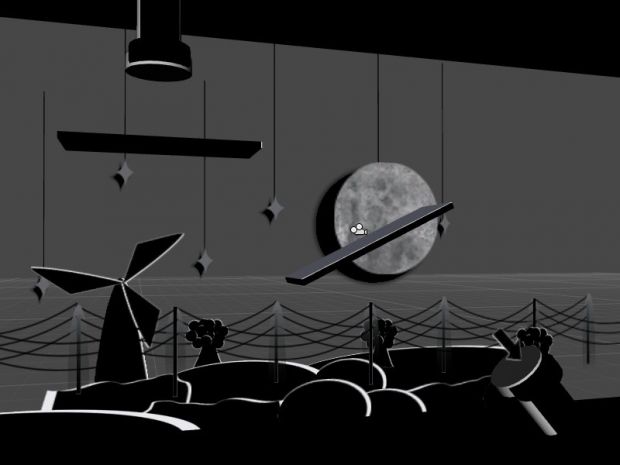 I will also mention that how you play the game will drastically be changed in order to make the game more fun. But again, more on that at a later time. First I must solidify the new art direction and play style.
By the way, the above image is what I'm shooting to be the first level of the game. Very basic, just to ease you into it.