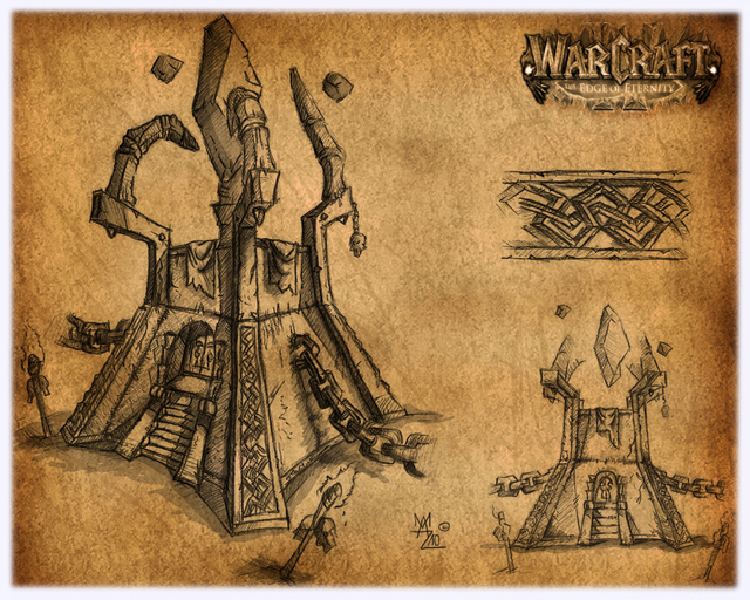 ~ Concept created by Alex ~
Greetings! The second issue in a series called "Birth of a Unit" has arrived!. This series will showcase new and old units alike; you will discover what the units gameplay purpose is, where it fits in the lore, and how it was designed (both its visual and gameplay aspects).
I present to you, the Ziggurat!

"Darion! A large group of Human warriors have been spotted on the shores of Northrend!" The Acolyte came running towards Darion.
It's been a long time since Darion has fought in combat. He was once a great hero, worshiped by the Scarlet Crusade. But that was once. Now, he serves the Lich King as the very first member of something unholy, the very first Human to become a Lich-born! He was Darion Mograine, son of Alexandros.
Darion lifted his ash-blonde brow in curiosity. "What?"
"Yes Lich-born, they are heading right this way, what should we do?"
"YOU shall report back to Kel'thuzad, now!" Darion headed to the Necropolis. They were located at a small encampment to spot incoming troops. The Acolyte followed his orders and walked off into the distance. "Everyone! Gather up, we are under siege!" Darion exclaimed.
He began to doubt his army's will to defend. He could now clearly see the troops ahead, and for the first time in his Lich King serving life, he became worried. They easily outnumbered his army. Nearby, there were several unarmed Ziggurats. From what he could remember from his previous life, Ziggurats were only armed when they had Crystals fully charged above them. These Ziggurats had none. They were useless. Now the Human troops were charging at Darion and his army, all felt lost. And then it happened.
To his surprise, the two Ziggurats nearby began to hum; a crystal above each structure began to fade into existence. The air became distorted as waves of energy were sent at Darion and his whole army. An immense amount of blood-lust pumped into Darion's veins. Darion was wrong; these Ziggurats were useful. He could now destroy a whole army alone. He charged at the Human troops, grinning the whole way. Screams echoed, blood splattered, and troops fled. Darion had won, and not one single minion of his had died. The battle was over before Kel'thuzad and his guards could arrive...

The Ziggurat has undergone a few minor changes since Warcraft III - The Frozen Throne. One thing you will notice in the concept is that by default they now have the Crystal (with no upgrades). However, instead of having an attack, they send small waves of energy to one nearby allied unit (by default, they don't have the Crystal, but when they start sending the waves of energy, it starts to fade into existence). As long as the unit stays near the Ziggurat, it gains 30% attack speed. The Ziggurat also provides food to sustain a large army and can be built straight away.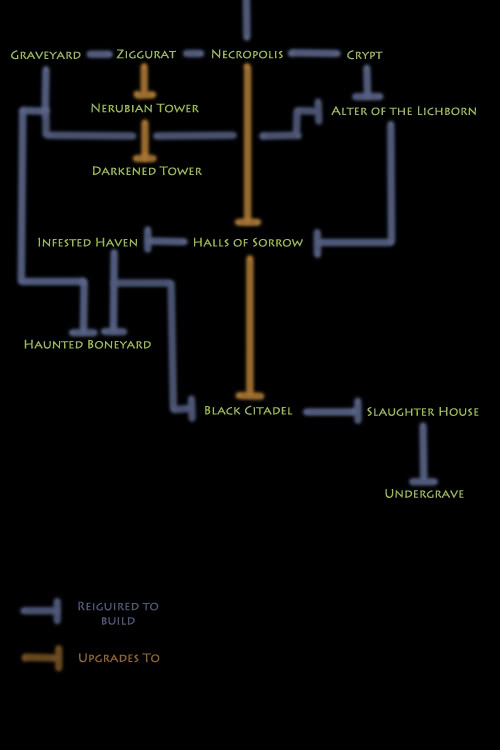 The Ziggurat can also be upgraded into a Tormented Tower, and from there, a Darkened Tower. While they do provide some defense (the towers can attack), the Towers lose the ability to increase nearby units attack speed. This places a valuable choice on the players: Should they stay with the attack speed increase, or go for extra defense?

The units visuals went through two phases. The team wanted to keep the same atmosphere and base of the Ziggurat, however, make it feel more ancient and alive. The first concept came close to capturing this feeling: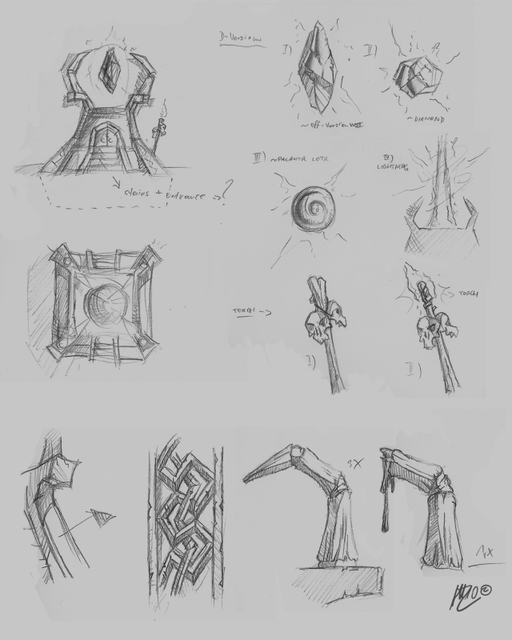 Alex decided to make a new concept that merged some of the elements from all of the drawings and added a few extras (like the heavy chains). He then came up with this: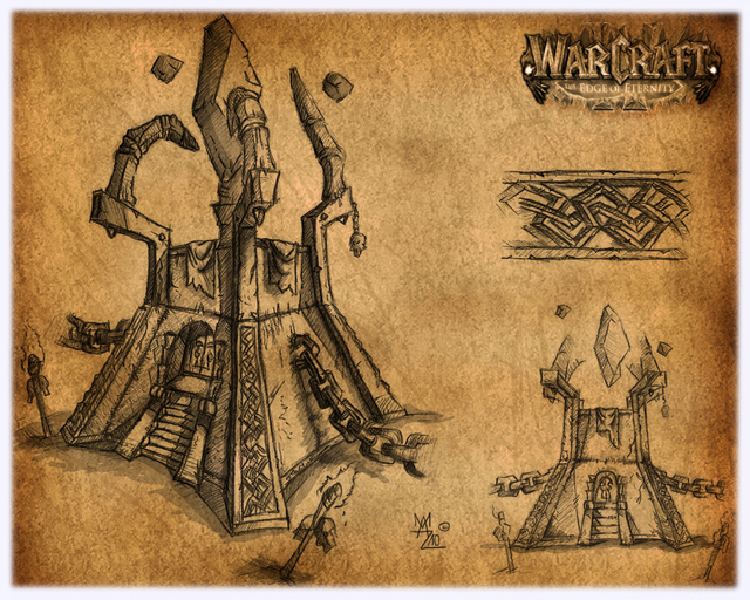 And that concludes the birth of the Ziggurat. I hope you enjoyed our second "Birth of a Unit" issue. Once again, give a big pat on the back to our new concept artist and modeller, Alex, he is really dedicated and has helped the project a lot so far. See you next time,
~ Kingbdogz ~