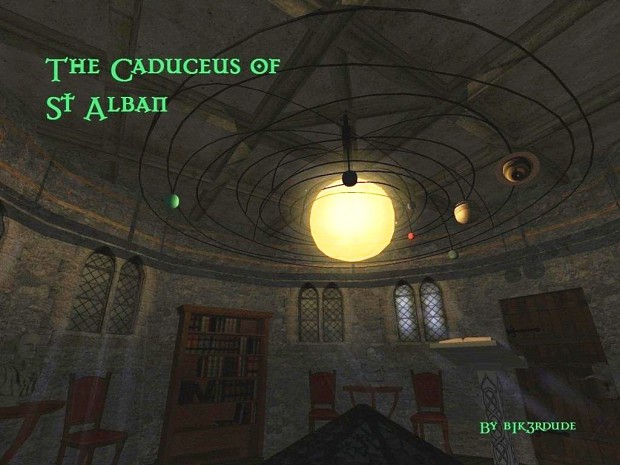 When I first played the mission "Business as Usual", I sensed that there was something different about it's author. There seemed to be some very fast, deliberate pacing to the whole experience that just screamed "city living". As someone from upstate New York I am not entirely unfamiliar with the hustle and bustle and something about his map hit home for me with it's urbane frenzy.
Bikerdude gained many admirers from that mission because of how well it ran even on low end hardware. There's no big mystery why, the streets of the town are extremely narrow... almost absurdly so. Make no mistake, even though the style seems a little contrived it is also charming and well placed.
Screen shots from his next mission (part of the St Alban's Cathedral) showed a quantum leap in building and style from "Business as Usual". The mapper forum members quickly began to realize that Bikerdude was some form of prodigy with a specialty in spacial relationship and design. He would build complex movable mechanical objects from Doom 3 "brush work" that most mappers would require a dedicated modeling application to create. He was also able to squeeze tremendous performance from scenes of, up till this point, unseen complexity. Biker will openly admit that much of this is by instinct and trial 'n error rather than hidden knowledge (he often appeals to the TDM team for any technical questions about the mission design process).
The results speak for themselves. Even with out a scholarly or technical background Bikerdude achieves architecture even the best mappers have trouble competing with. He has even been called in to assist his peers for several of their projects. I think we are all excited to see what he will produce next!
(See Bikerdude's interview on the Features tab).