New content, many cool graphical improvements and bug fixes await you in the upcoming update for Super Knight World on itch.io. At this time, the game is still in-dev and there is some heavy testing going on by a few people. What is new you ask? - a lot is new!
Levels can now be selected in an overworld level selection. There you have the possibility to replay any level you already successfully played or start a new level. Your progress will be saved after each level.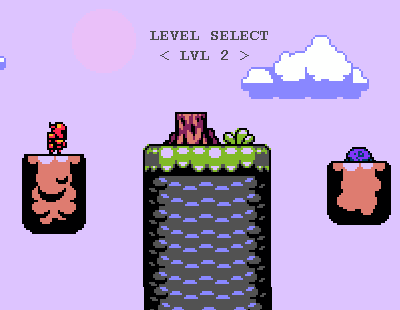 The Mushroom Man is a new enemy which you can slay by stomping on him. You can fight him with your sword, but you will get more points for jumping on his mushroom head.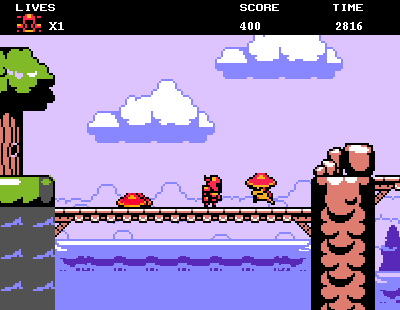 Also in this picture you can see a new level - there will be lots of new and varied levels in the update. That also includes a new gamemode which you stumble upon in some of the later levels. There you will have to run for your life as huge trees destroy the level.
Parallax scrolling is now implemented as well - some soothing clouds emphasize the retro feeling. Then there are various new awesome soundeffects and music pieces for the menu or whenever you are victorious in a level - they add very well to the ambience.
The editor underwent some very nice changes as well. It is now fully controllable with the keyboard or mouse, so you do not need a mouse necessarily. Also, all the enemies can be selected and viewed in the scroll menu and placement and design come together very neatly - it is very easy and fast to design awesome levels!
Then there are a lot of smaller updates, such as gameplay or level design bug-fixes, and a new classic 80's start screen.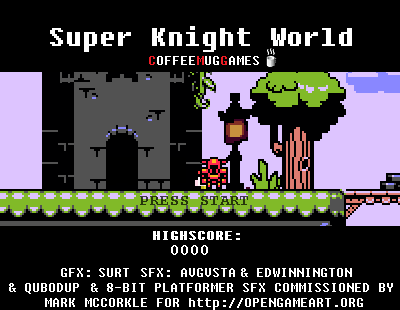 The new update will be coming out some time soon. Some testing will be made and possible other features added and so on. Stay around for this huge update -
to do that you can track this game, visit the official game page, follow me on twitter for the latest news, visit my blog for articles/games/presskit/ or watch our videos on youtube.
See you around :)