Ladies and Gentlemen, folks of all ages and origins beware as the way you play Twist My Jewels changes today! Completely!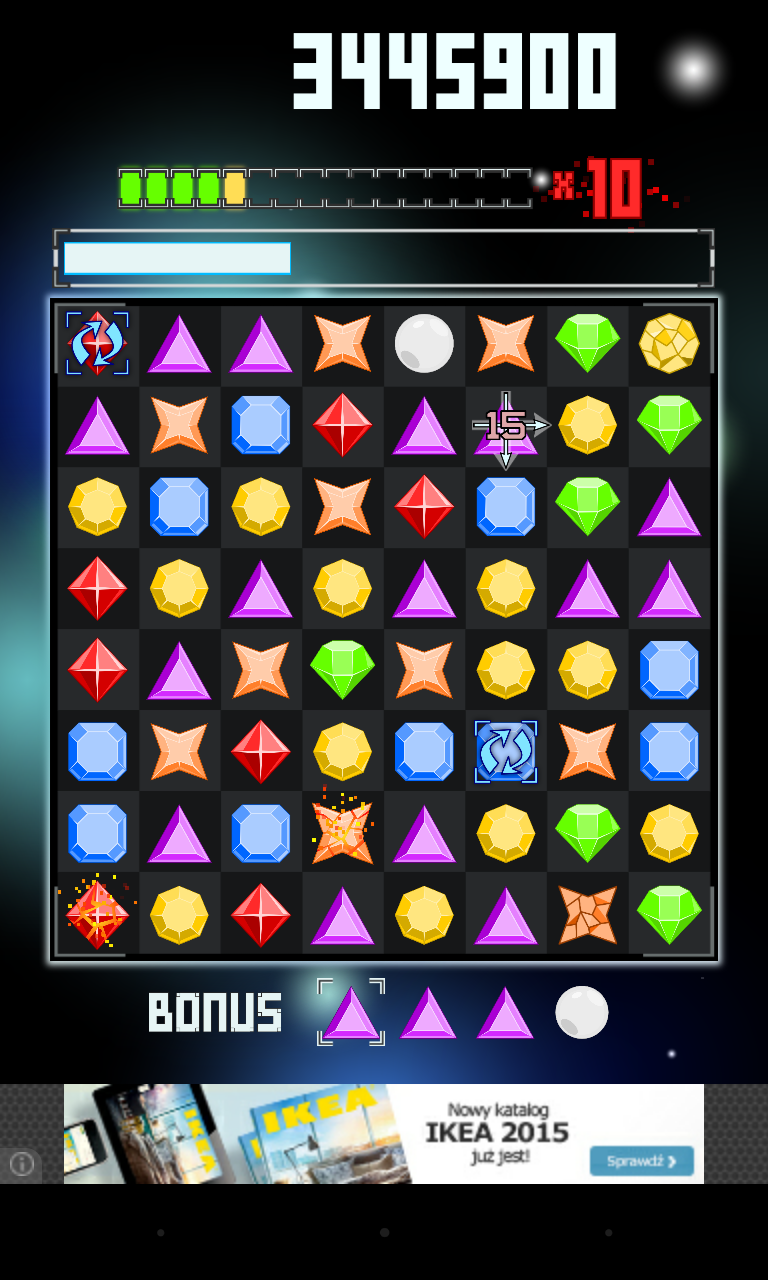 We were sure we made a pretty good game. It offered replayability and interesting tactical planning but missed something... Something we couldn't recognize and put out finger(-s) on at the time. A feature that is both fresh and game changing. So, we brain-stormed into oblivion until we figured out what it was...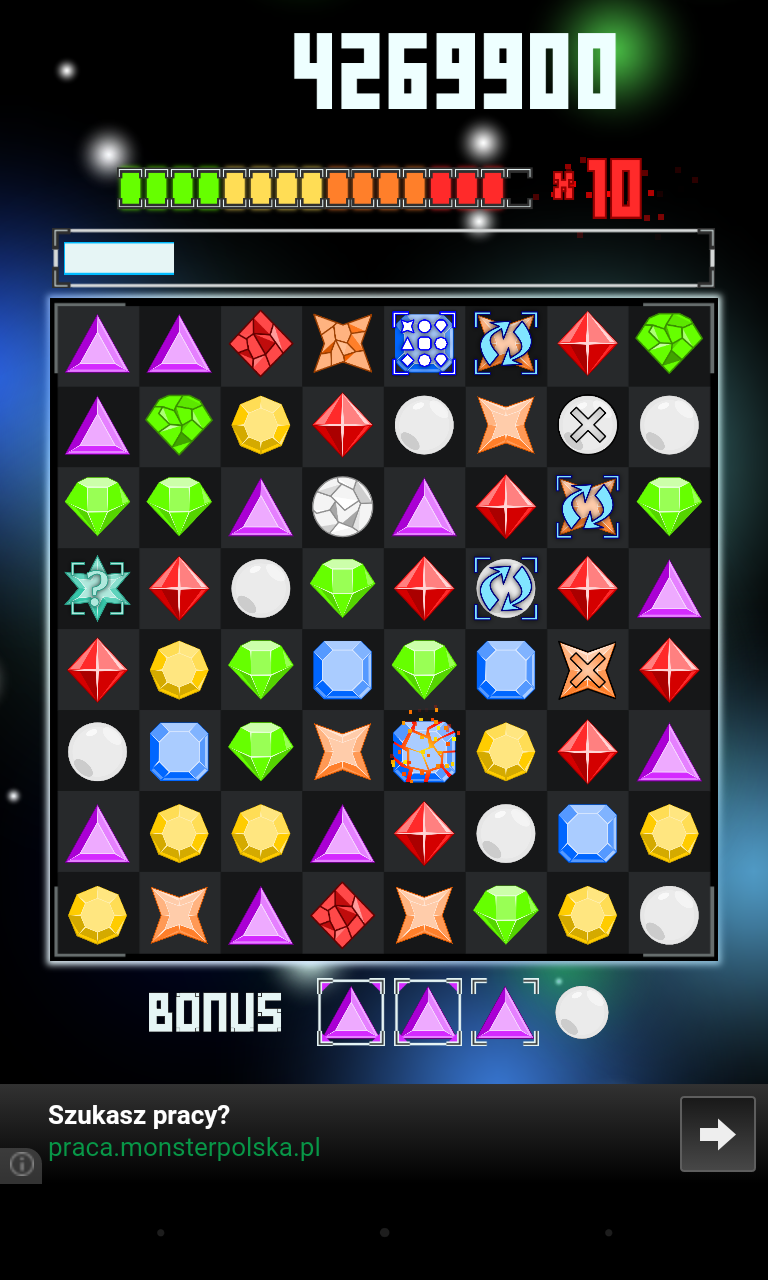 The new update consists of new gems that will turn your Twist My Jewels strategy upside down! Some are very helpful, some aren't as much but each and every one of them can change your whole game tactics in one swift twist. Don't let us bore you here to death with descriptions just download the latest update and start twisting!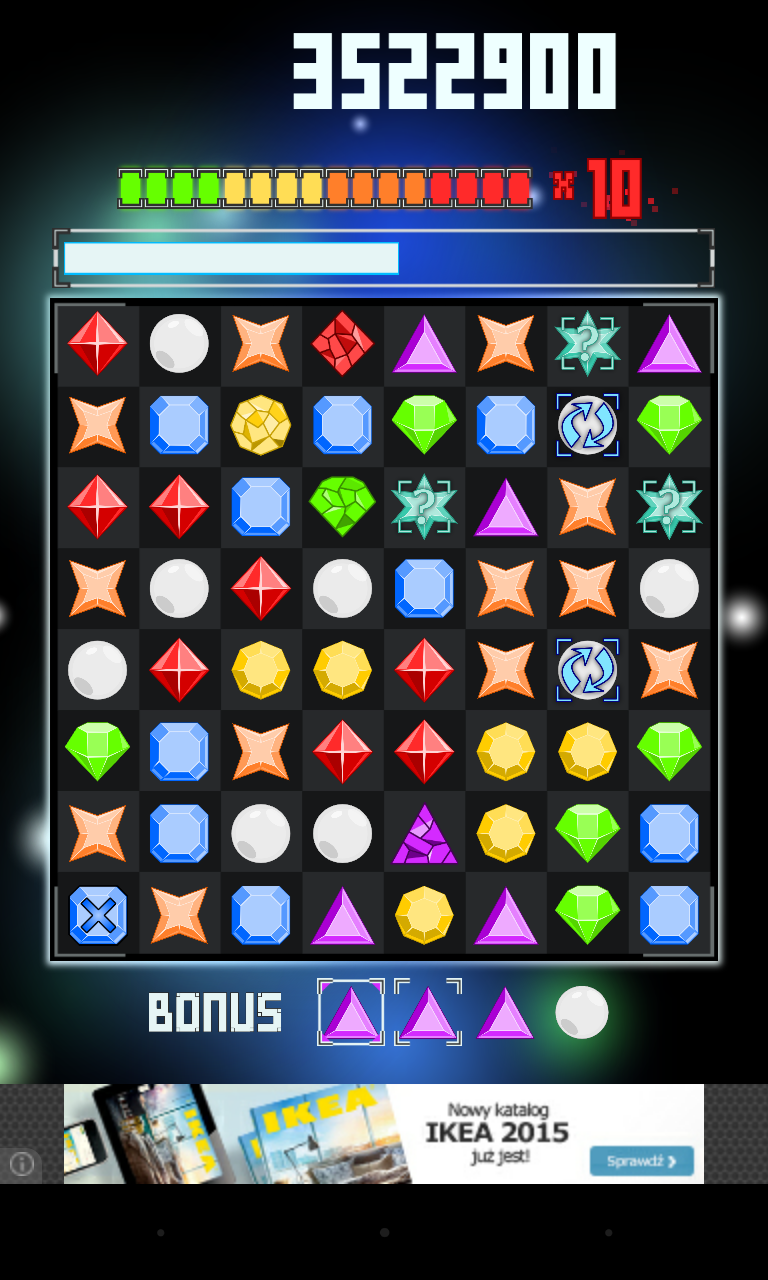 All that said we're happy to give you newer, better, faster and more stable Twist My Jewels! Enjoy!
Get the game for FREE at Google Play Store using -> this <- link or searching from your mobile/cell.