I and the Paperbound team are so happy that players have been enjoying the frantic chaos of multiplayer Paperbound. However, not everyone always has friends over, so the new update that's hitting this Wednesday, October 21 adds a campaign mode and lots more!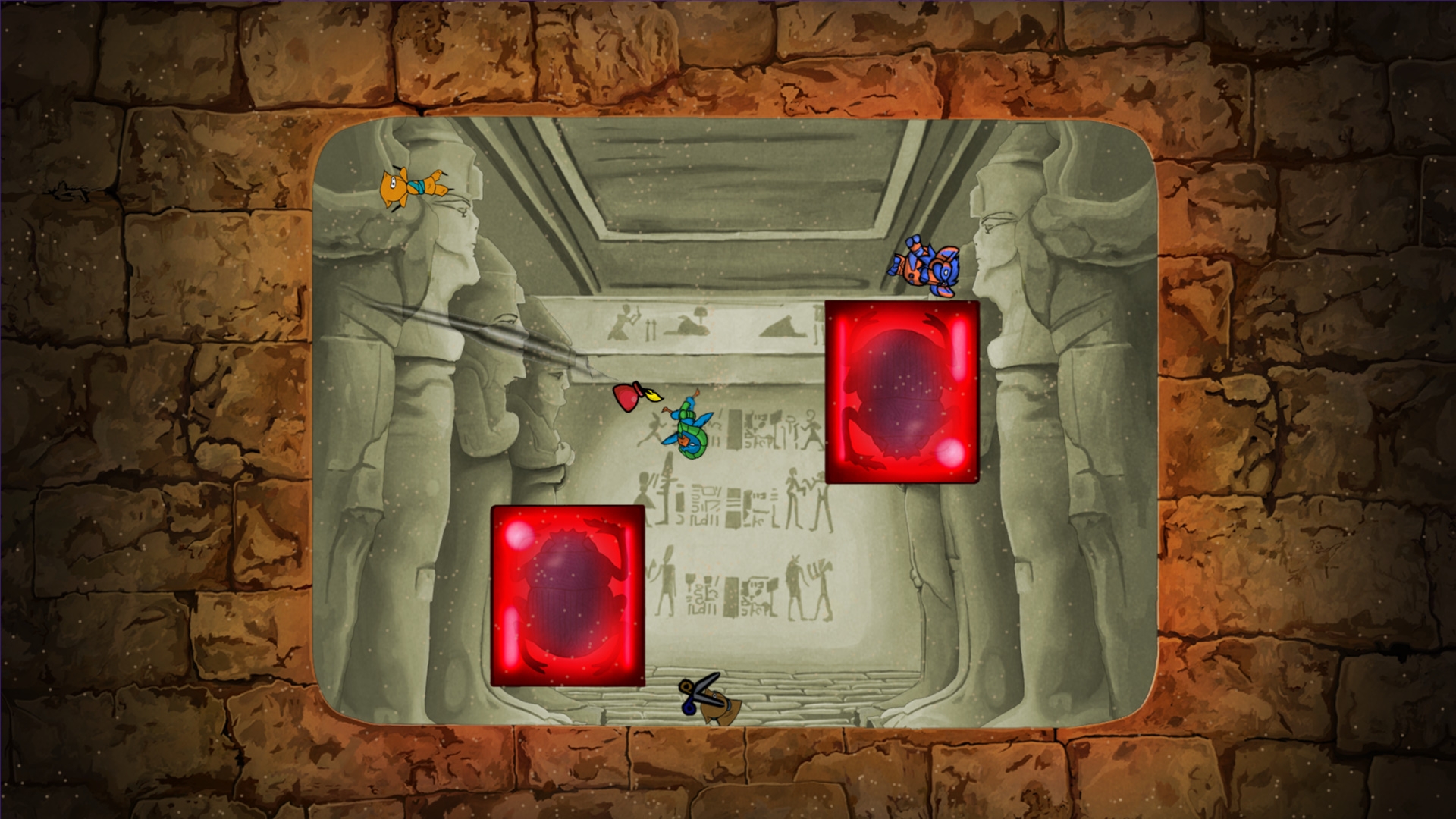 The campaign mode can be played solo or coop with one other player. It pits you in a series of challenges across all 18 arenas. It includes 2 new game types--Stalwart and Gatekeeper, which are variations on tower defense, adapted to suit Paperbound's brawling action. It also chooses a variety of mutators to keep things spicy.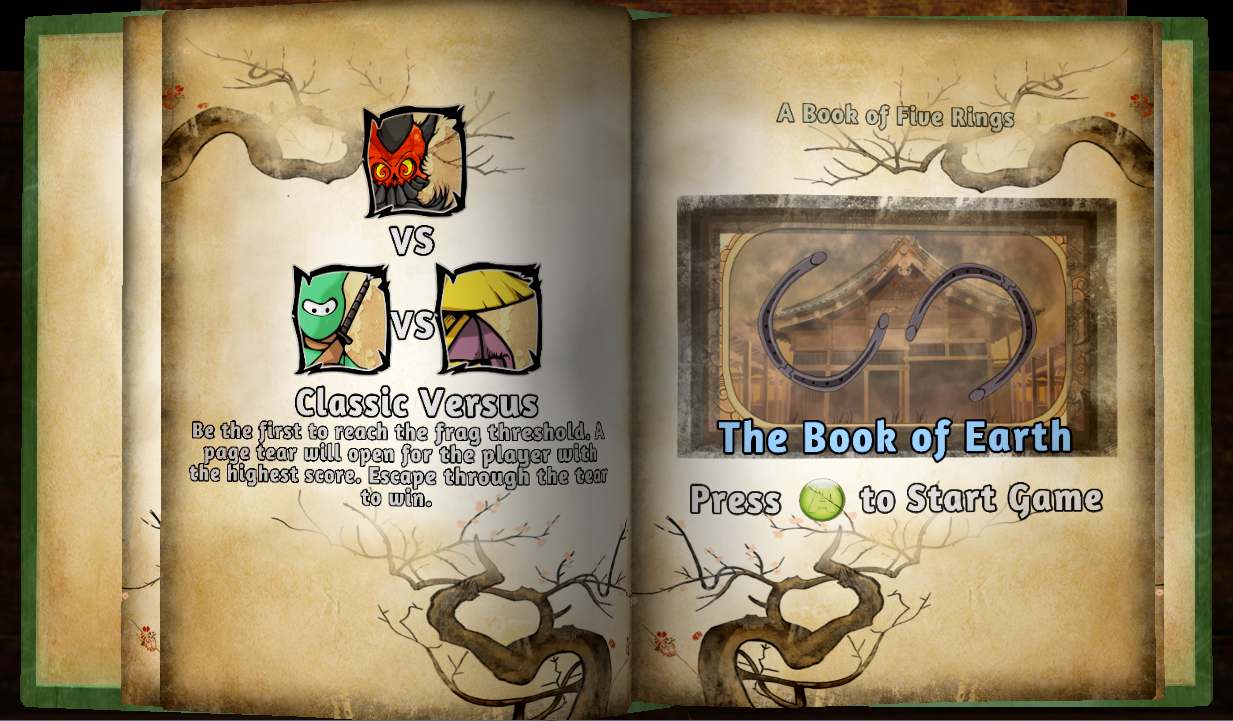 The mutator system added by the update can also be used in free play. Things like infinite scissors, vampire mode, ink bombs only, weapon pickups...there are lots of options!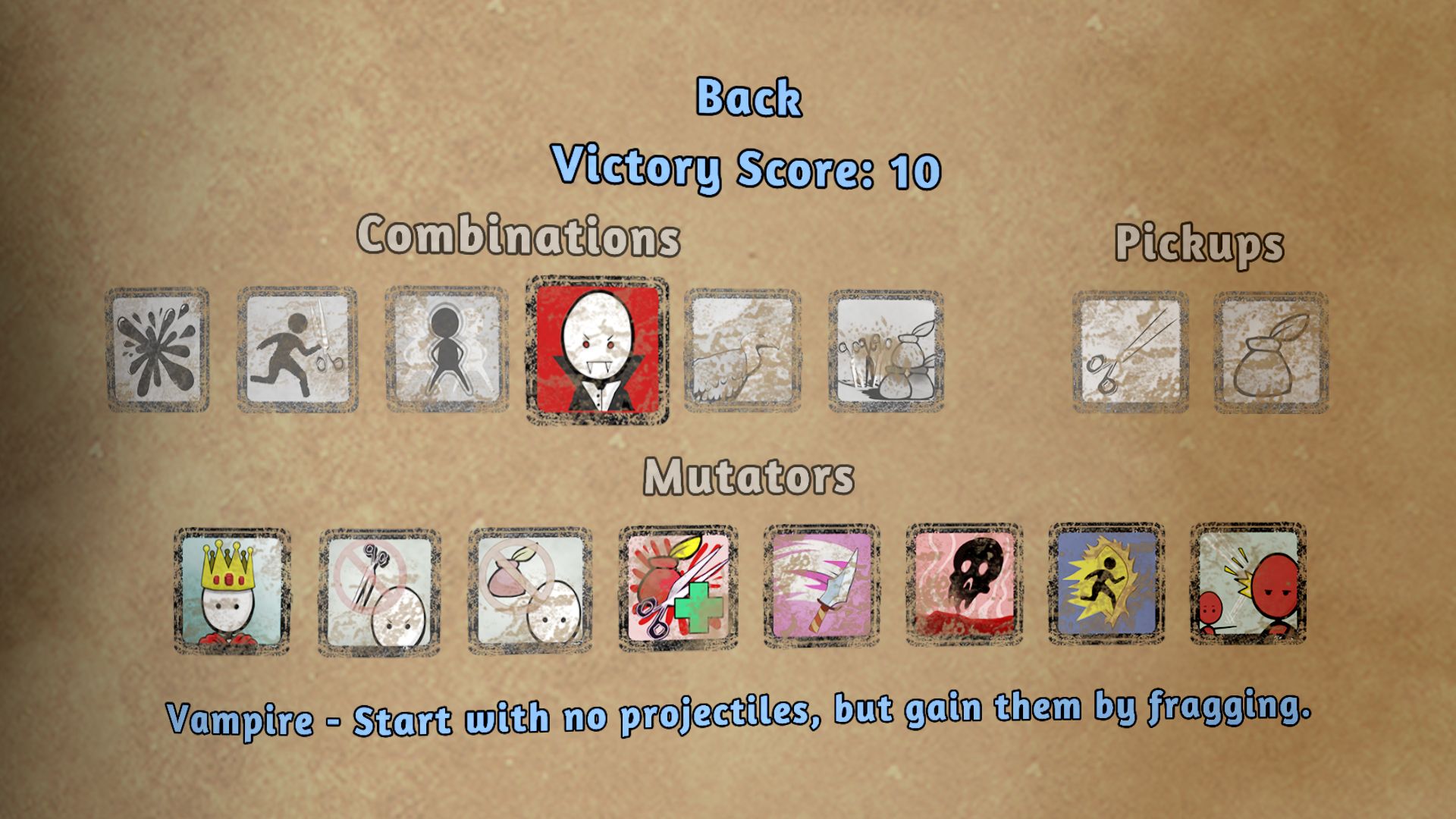 The update also includes a new secret team game mode that Rocket League fans will appreciate.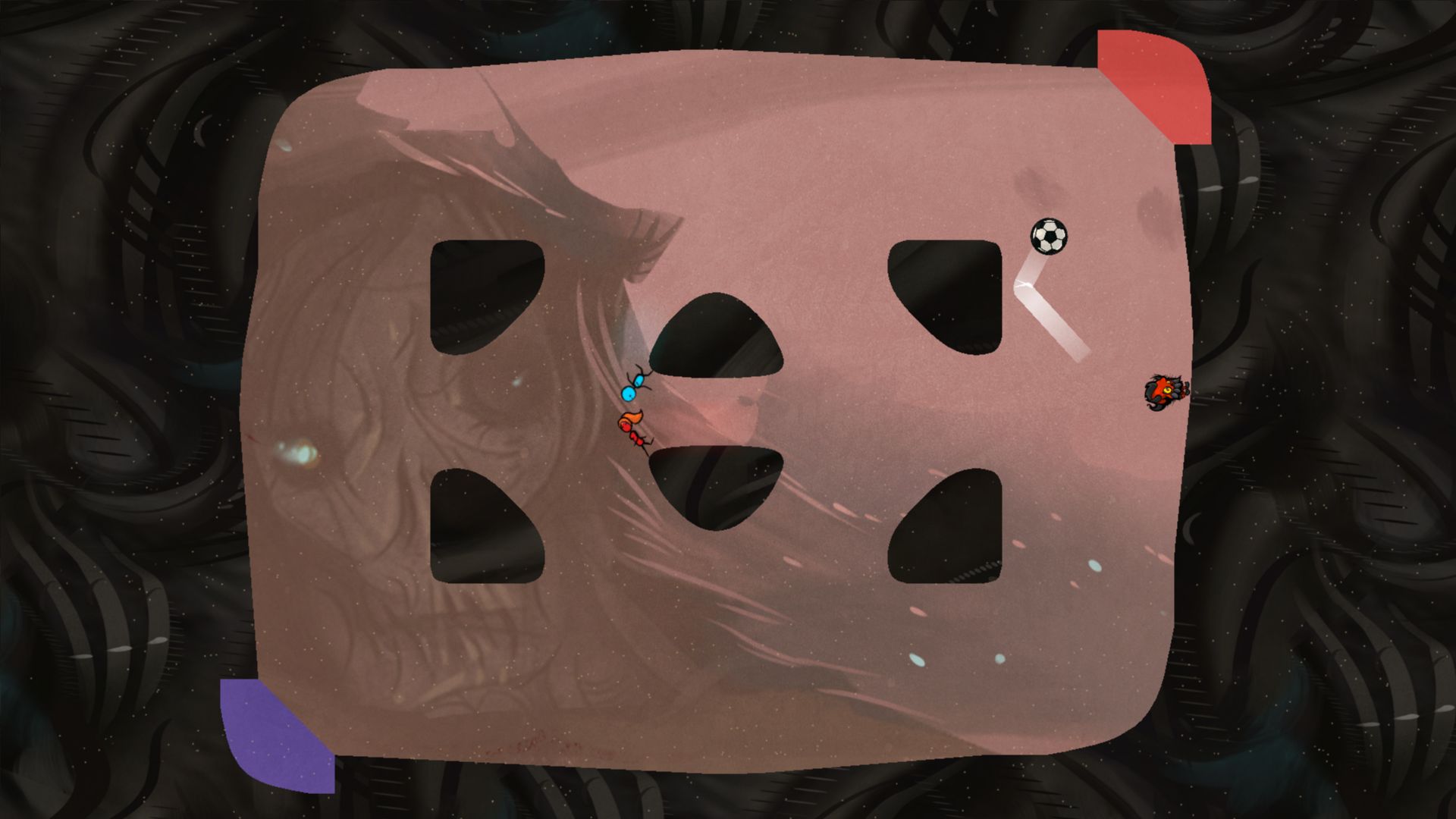 Finally, for keyboard/mouse players, mouse aiming has been added. Using a gamepad is still the recommended way to play, but not everyone has one.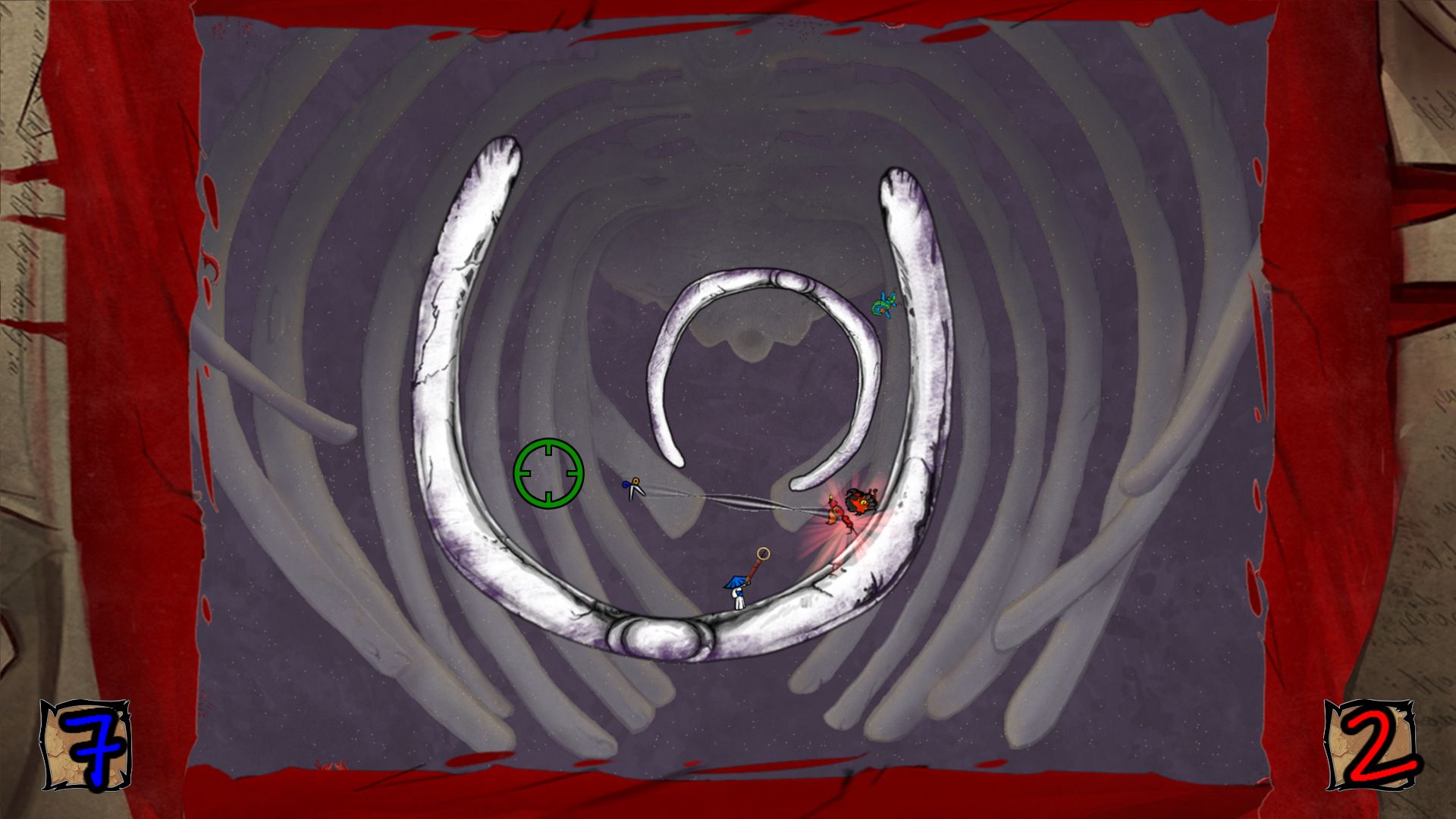 The full set of changes includes:
A new campaign mode that lets 1 or 2 players work together in a series of challenges across all 18 arenas. The campaign mode all includes 2 new, campaign-specific game types: Stalwart and Gatekeeper (more on these below).
New mutators allows you to mix it up with things like weapon pickups, infinite ink bombs, vampire mode, or a variety of other edits to give you a lot of new stories to tell.
Added a secret team game mode that Rocket League fans will enjoy
Random game type and mutator rotation option in free play
Improvements to AI navigation and behavior, including difficulty levels
Some visual changes to add clarity, such as larger glows for exit points and an option to decrease background color saturation (some players experienced a bit of difficulty tracking the fast-paced action, so this should help them out).
Mouse input support in the PC version (gamepad is still the best way to play, but we discovered that not everyone has one handy)
Gatekeeper is much like your classic tower defense. A bunch of baddies spawn, and you have to prevent them from reaching any of the exit points that randomly spawn in the arena. But they have laser-like focus on getting to those exit point.
Stalwart is similar, but each enemy has to kill you once before opening their own personal exit point.
I'm also super happy that Paperbound will be in IndieCade's esports area this Saturday afternoon. If you are in the LA area, come check it out!