A month has passed since the announcement of "Creach: The Depleted World"
Though we haven't released a playable version yet, we've received a lot of positive feedback. It greatly motivates us to work harder on the game! Here's some new stuff:
- Changes in the fighting system
In our previous update we showed you new animations - combo attacks, finishing, falling and getting of the ground. Now Sterk actively uses them in the battle.
We've improved the beast's AI and added a slam attack for it. When it performs a slam attack, it can knock Sterk down, but if it hits the wall, it gets stunned. Sterk can use his magic abilities to protect himself: for example, he may put a stone wall on the beast's way.
And the last one: now Sterk's weapon has an alternative mode, and he can switch between it and the normal mode.
- Basic HUD
In the top-left part of the screen you may see some of the current Sterk's characteristics:
Health. When someone attacks Sterk, or when he falls from the high ground, the health decreases. If it falls to zero, Sterk dies. He is not happy about it.
Mana. Sterk needs it to use his magic abilities.
Stamina. Needed to perform active actions like jumping or running.
Combo. Accumulates when Sterk attacks someone. It's used to perform special attacks, which deal an increased damage.
We added an enemy health bar to the HUD as well, so it's easier to control the battle now.
- New battle music
Our team's grown recently: Jake Harley, a composer, now works with us. He's capable of creating great music and sound effects, and he's written a battle song for us.
- New magic sphere for Sterk
This sphere is able to control energy flows, and it helps Sterk to cast magic spells.
All of the mentioned above you may see in our new video:
And, in the end... A BOSS FIGHT ANNOUNCEMENT!
If you watched the full video, you must have seen a huge terrifying monster attacking Sterk.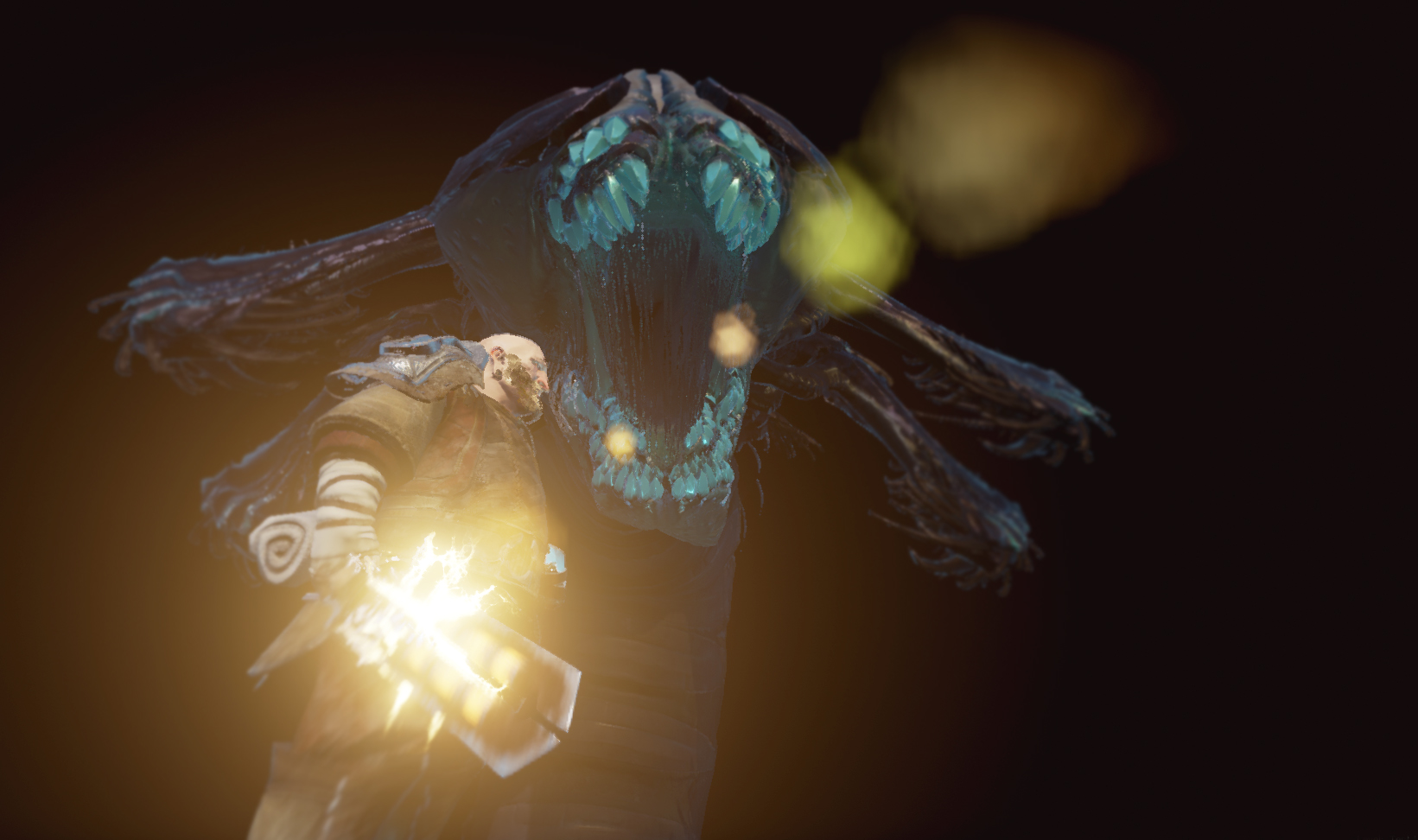 What is it? Where has it come from? Don't worry: we'll reveal some of its secrets in our next update.
---
Thank you for your attention and feedback!
Stay tuned and prepare for more updates every week!