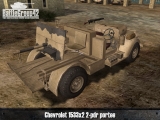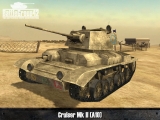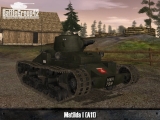 But now to a whole series of last-minute additions to Battlegroup42 - literally last-minute because those models made it into the mod just in time before we finally closed the integration of new content in order to create a first test build of the final release. Since it was a lot of models, we've decided to split the presentation into four parts. Today the first part, in which we'll report about vehicles which helped us a lot in more accurately displaying early war scenarios.
The first one is the Chevrolet 1533X2, essentially a civilian commercial truck which was refitted for military use under the "Modified Conventional Pattern" program. Named the Chevrolet 30 cwt, it was mostly used in North Africa and became most famous with the Long Range Desert Group of the British Army. Heavily armed with machine guns it served in a wide variety of roles such as reconnaissance, observation of enemy movements deep within enemy territory as well as exploring attack and resupply lines for Allied troops. Our model was created by RuppDee and comes in different versions with and without weapons, open and closed, as well was as a special 2-pdr armed "portee". The 2-pdr at gun as well as the .50cal Vickers machine gun mounted on the rear of the LRDG version were also created by RuppDee. Both weapons will also be used as stationary weapons or mounted on other vehicles.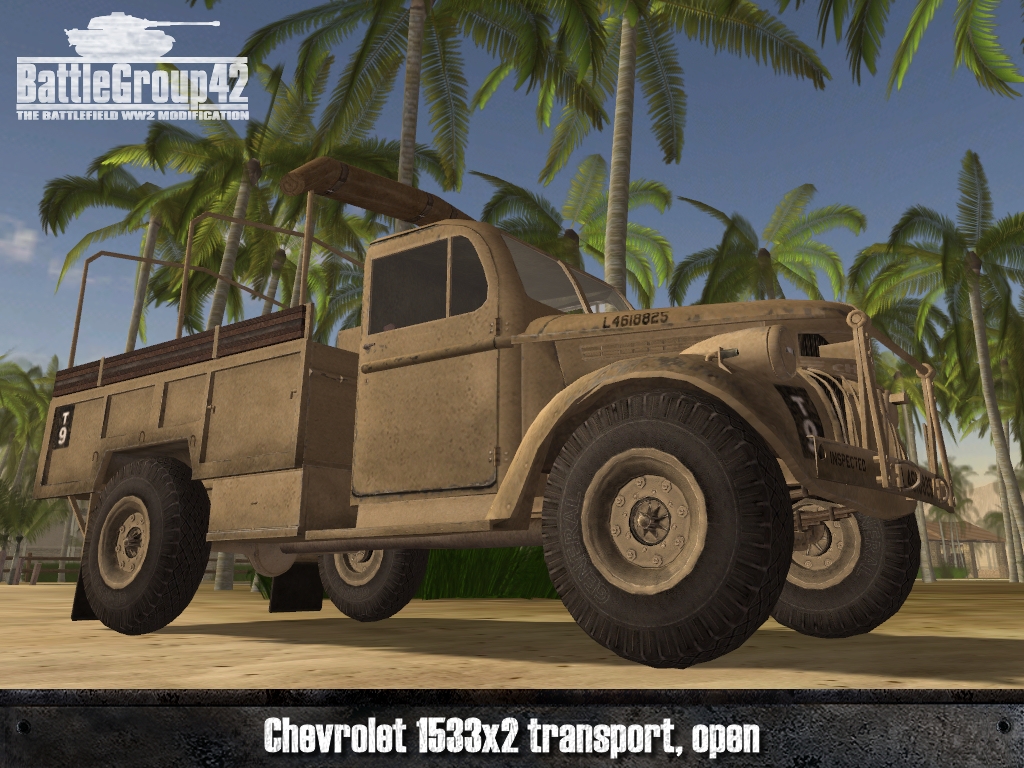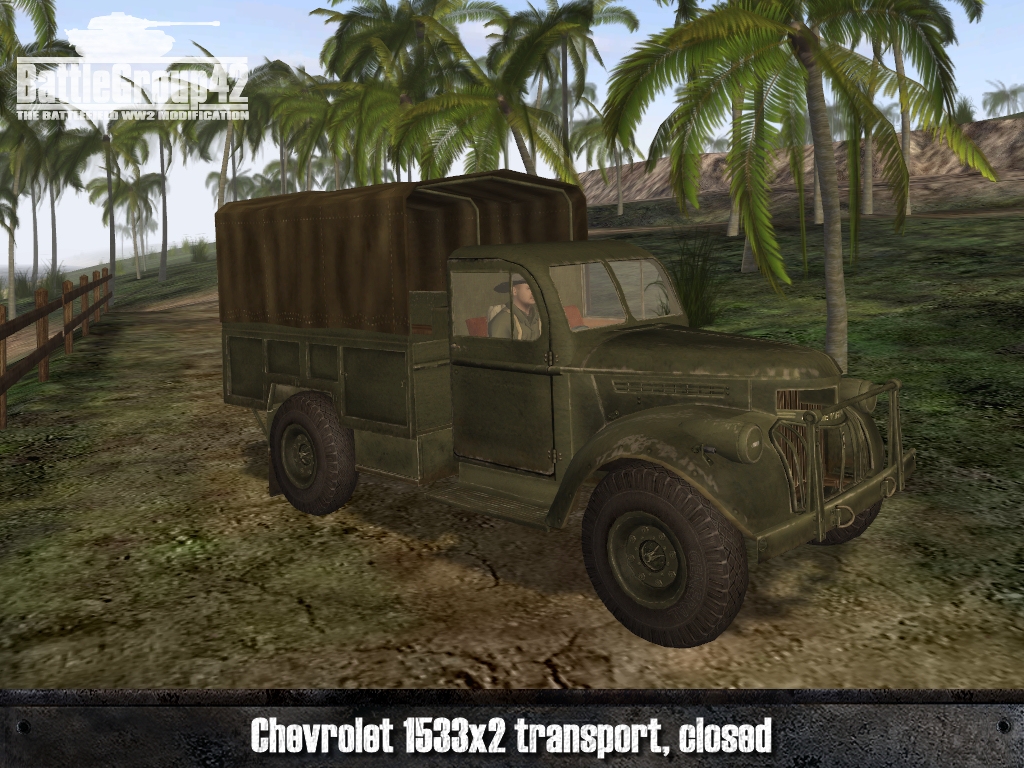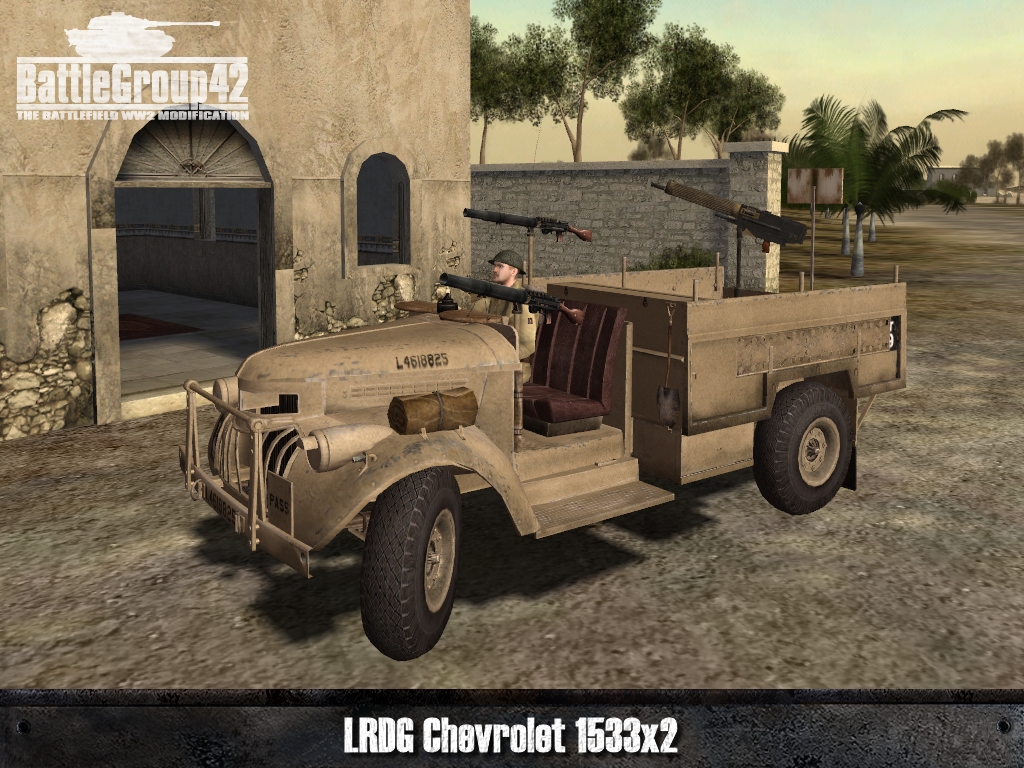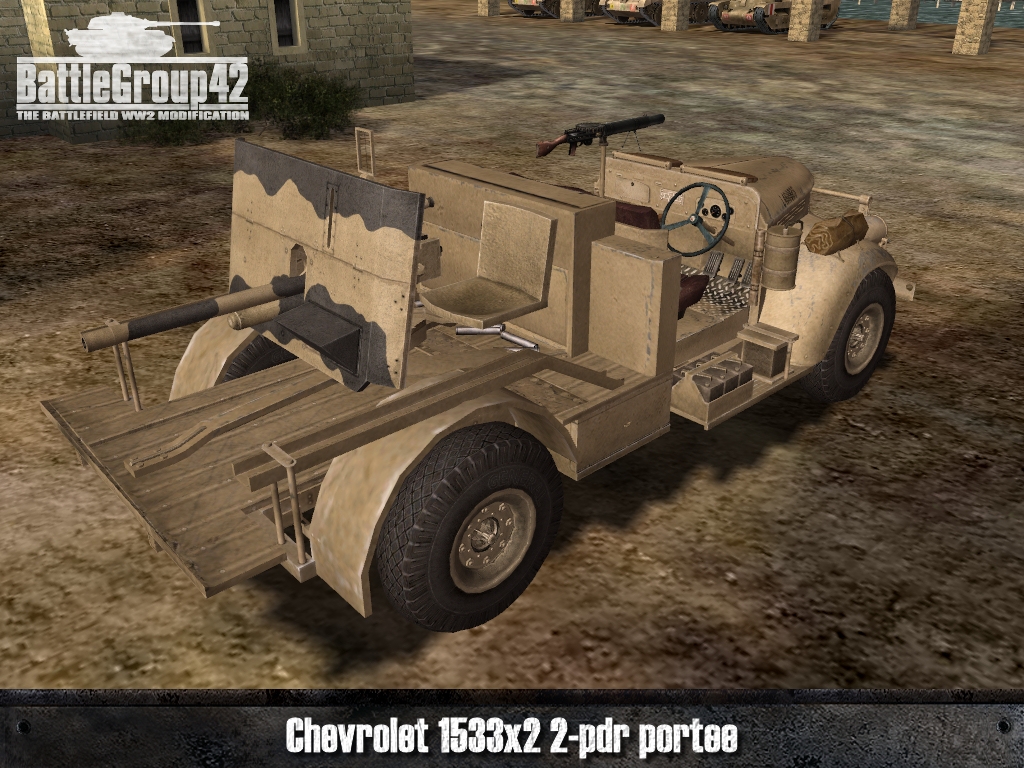 Furthermore we were able to integrate several early British tank models made by CG Duck, for which we had to use historically inaccurate placeholders like the Crusader or Valentine up to now. The first among them is the Matilda I, a quaint vehicle which was used in France as infantry support during the battles of May and June 1940. It is armed with a .50cal machine gun firing armor piercing rounds. In Battlegroup42 it will oppose the German Panzer I on two maps. We also acquired a new, much better model of its successor, the Matilda II and retired our old model.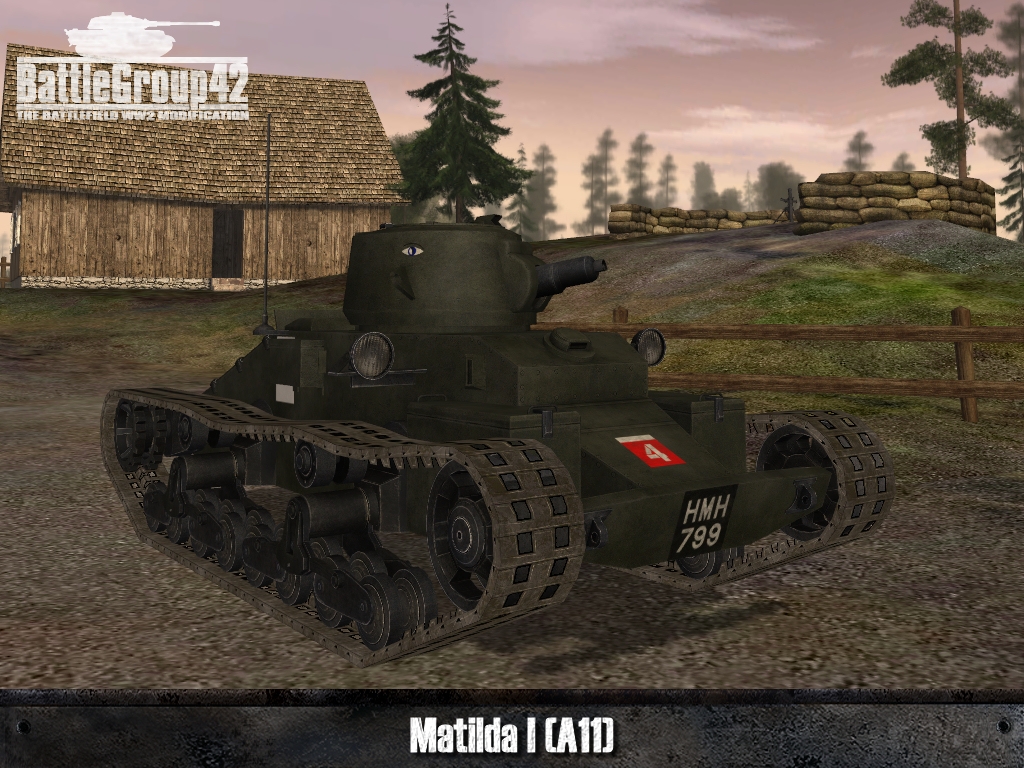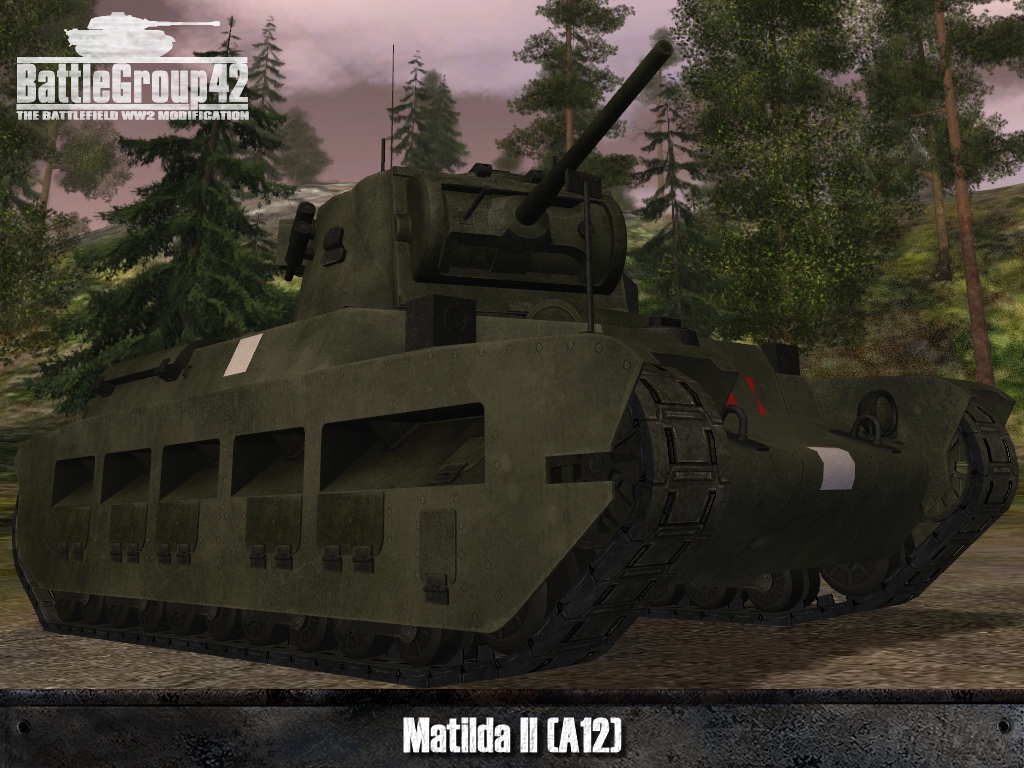 Also included in the pack from CG Duck were three early British cruiser tanks, which were used from 1940 to 1941 in France, North Africa and the Balkans before they were replaced with more modern Crusader and Valentine models. Direct predecessor to the Valentine was the Cruiser Mk.II (A10), while the Cruiser Mk. III (A13 Mk I) and Mk IV (A13 Mk II) were predecessors of the Crusader. All are armed with a 2-pdr (40mm) cannon. For Battlegroup42 these detailed models are a valuable addition !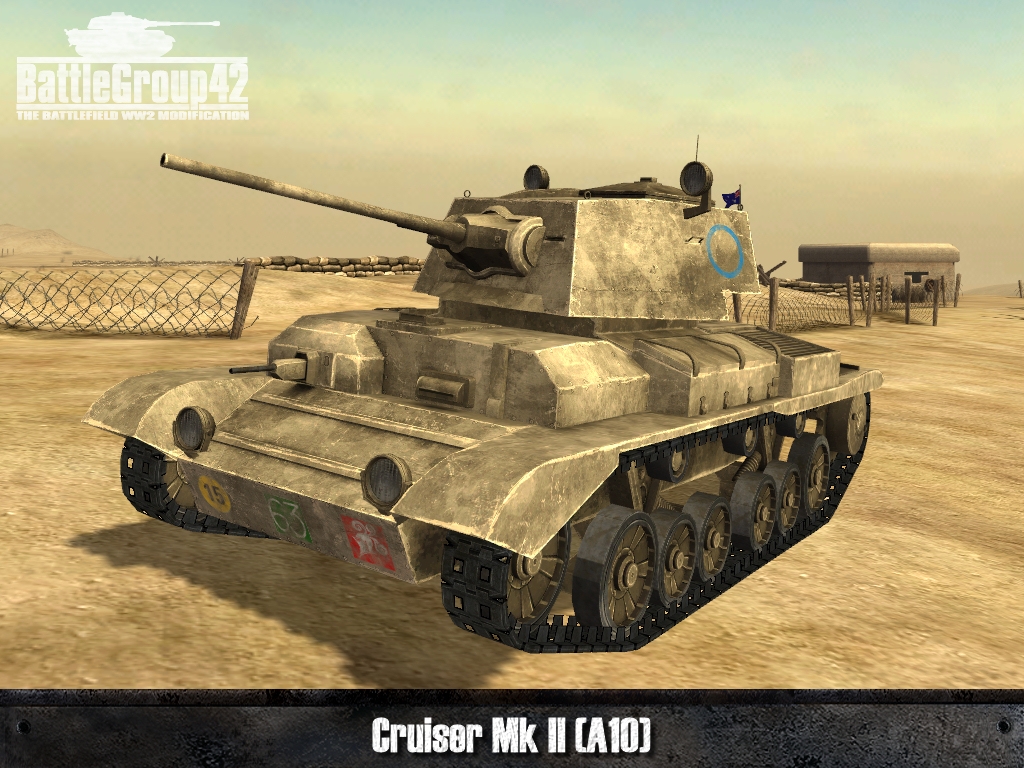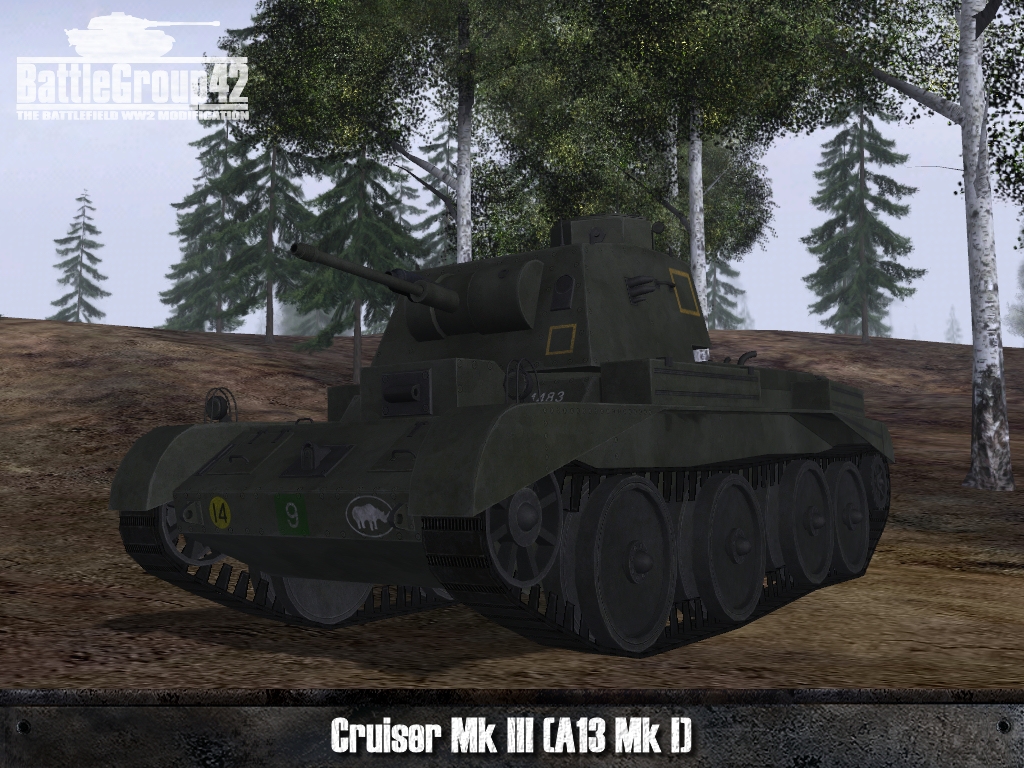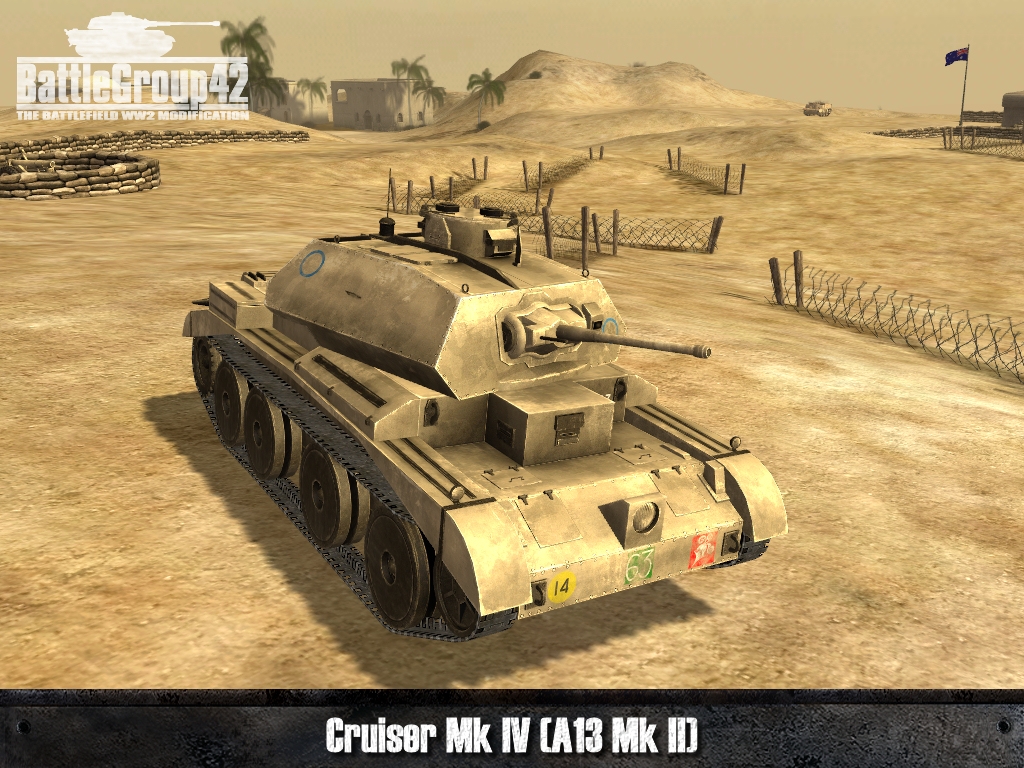 The second part of the preview series, which will follow shortly, will also cover several vehicle models which very much contribute to the completeness of our equipment. Stay tuned, and visit us on www.battlegroup42.de!