Hi everyone!
Today I am pleased to give a big announcement! A talented composer and producer is creating music of Project Defender for hire! There will be original music for the main theme, menus and each locations of the game.
His name is Alexander Aslani. Here are some words from him:
"I'm very ambitious and motivated to start this project! It truly is an honor to work with Patricio. He really knows how to create a beautiful game. My main goal is to write a score that is unique, melodic and also experimental. I would like to capture people's emotions while they are playing this game. I want people to remember this OST for years. Thank you for the opportunity."
You can see a small preview of two songs in the game, the first of The desert of Sortus, the second of The haunted house:

Listening more alexander work in: Soundcloud.com
Their website is: Alexanderjayaslani.com
If you like his work, follow him on twitter: Twitter.com
I am very happy to incorporate Alexander the project, now the game will feature its own original soundtrack!
Welcome to the project Alexander!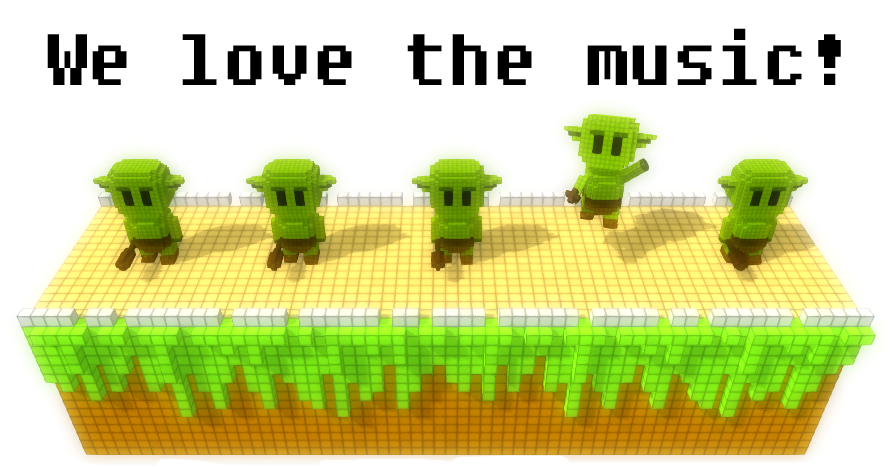 In other news, a new particle system!
I created a new particle system to destroy enemies, is much more accurate than the previous one and shows how the enemy is disintegrated into small voxels better.
Besides this, in options you can adjust the quality of the particles to suit the capacity of your computer.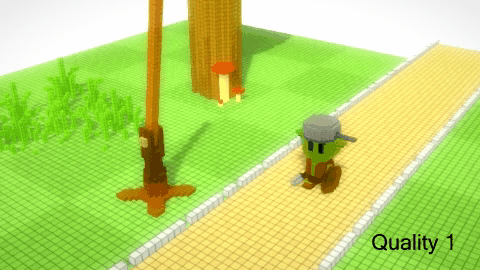 Now the enemies speak!!!
From now enemies complain about your punches depending on the amount of life that have!
More samples:
The game menus are ready:
The main, profile selection, selection of maps, in-game menus. Here is a sample:

The core of the game is ready and the game flow too, we ride to the first playable demo! The next news will bring new and more content, new towers, new maps and new enemies! Stay tuned.