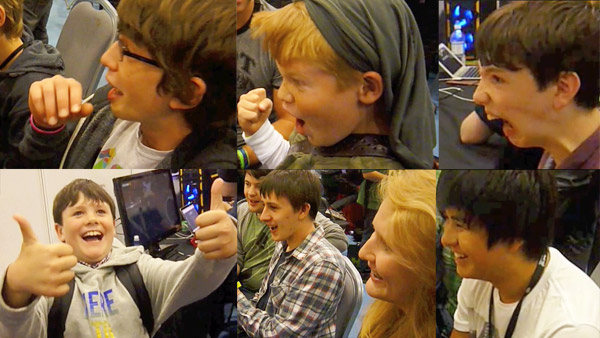 We took the latest build to Insomnia 52 which is the biggest gaming festival in the UK. You can check out player reactions on the video page.
The response was great, people were loving the gameplay and really getting into the teamwork aspect. There were a lot of laughs and players were communicating a lot and discussing strategies together. This was great to see as the design goal from the very start has been to make playing and winning as a team feel good and to encourage communication.
Previously we'd thought it might be too early to release a playable demo but based on the reactions at Insomnia maybe we should?
There are some text tutorials but so far no proper in-game instructions. Although the mechanics are easy to understand they have to be explained once as the gameplay is original and not really used in other games. At shows we can explain each new mechanic as people play. But the current build has no equivalent for that.
Then again, anyone here probably likes to explore and figure things out for themselves? ... So still undecided if we should upload a demo now or develop it more first :)