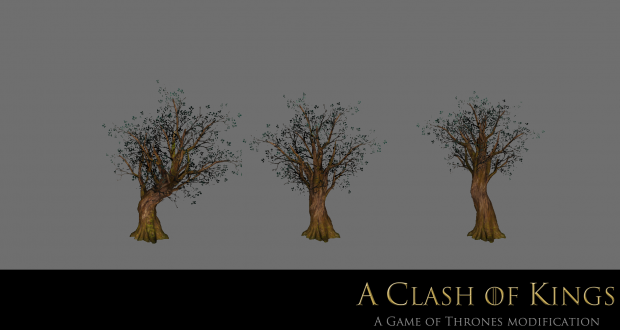 A quick status report on what I've been working on - to a certain extent, a lot of it has just been re-working old textures, models and code, but I've added a few new things to 5.1. Look below for the changelog: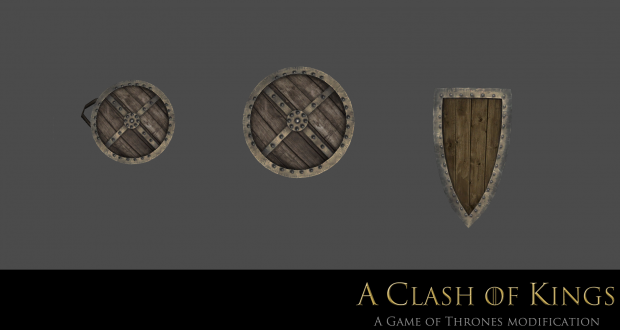 To-do:
***SECRET***
New features/tweaks/upgrades:
All wildlings now use gloves.
Added 3x new lords: Mallador Locke, Thoren Smallwood, Qhorin Halfhand
Added some new animations.
Added extra wight faces.
Removed Freelancers.
Buffed spears - faster and new animation.
Added a couple of new weapons.
Added a couple of new armor pieces.
Buffed some armors, nerfed others.
Some world map events should occuer less frequently.
Complete re-did game menu pictures.
Removed some outdated textures.
Optimized the modification by removing about 500 MB of redundant data.
Optimized all music file size.
Added many new tree types.
Added winter effects to all northern castles and villages
Reduced renown required to recruit troops.
Banners have been slightly remade.
Remove a lot of redundant shields.
Remade many shields.
New scenes:
Bugs:
Fixed missing merchants in Draconys.
The northern horse texture is no longer missing from the dead horse prop.
Hedge Knights are now mounted.
Fixed spelling errors when freelancer.
Fixed Sellsword SkirmisherS.
Fixed companion spelling errors.
Fixed awnings in Pentos.
You can no longer loot dothraki hands.
Osbert Clerk can no longer be replaced by a sarranid merchant.
Fixed snowy rocks.
Defenders should no longer spawn outside Castle Black.
Fixed Horn Hill scene.
The septry/caravan market etc., merchants will no longer dismiss you.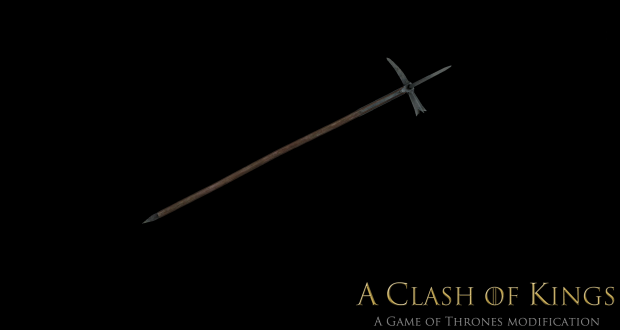 As to why this update was called "Beyond the Wall" - it will be revealed in the next news article.