Well BetterSpore 1.5 is finally here! Hope you enjoy and make sure you read the instructions on how to install BetterSpore safely. We apologize for not including the parts we made, however they were not up to our standards, and we will continue to work on them and we will have more info on that soon.
BetterSpore Homepage and FAQ
BetterSpore Forum
BetterSpore 1.5.0 Announcement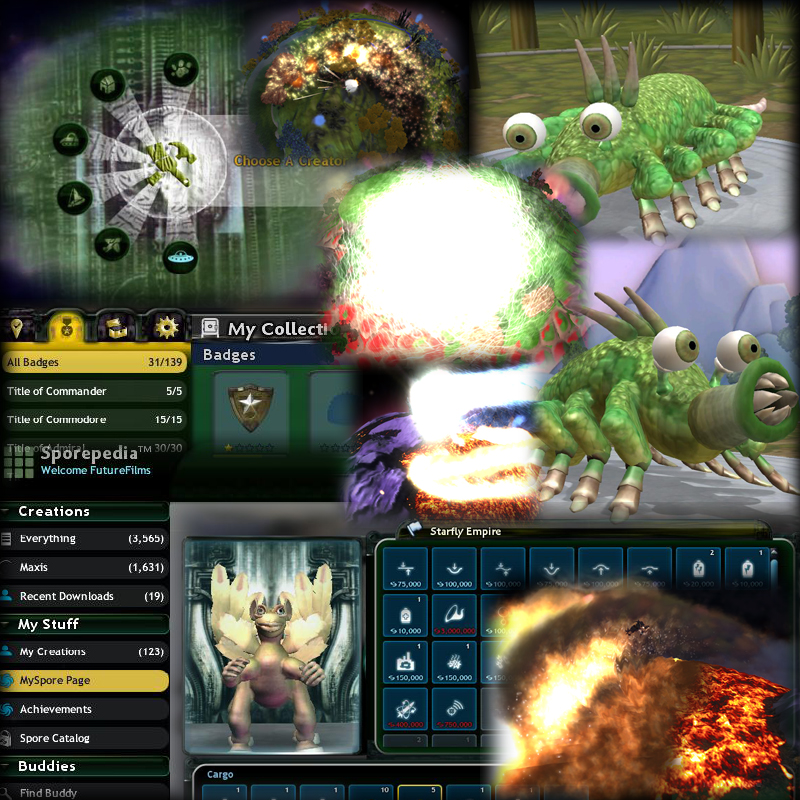 What is BetterSpore?
BetterSpore is a community made mod which improves many aspects of Spore. There are many features in this mod all of which are optional. This is not a Maxis made mod, it is made by the community using SporeMaster, and will be used at your own risk, we describe later on how to minimize problems. We have extensively tested BetterSpore on a variety of spore gaming platforms, and we have reduced out many of the problems. Go to the Bugs page to see all the current know bugs, and to post new ones.
Features
1.5 is a overhaul of the old BetterSpore with many new features, here are the highlights:
46 New Parts
Over 20 new space tools
Overhaul of the Creature and Space stages
Changes to the Tribal and Civilization stage
A complete GUI (Graphics User Interface) change
For more on these features download and read the Readme.
Mod Links
- SporeMods - The community for modding
- How to install mods
- Sporemaster - Start your own mod today
- The Spore Mod Index - With over 80 mods!
- How to mod spore - basics
- Other modding tutorials
- Better Spore Preview: New Parts
Credits
- Ball Lightning (Better Spore Team Leader)
- Virakotxa (Lead Part Developer)
- Mettra (Part Developer/Part Code)
- Xerox262 (Space Tools Code)
- Dark Dragon (Editors Coder)
- Nineballfool (Creature Coder)
- Odistant (Civilization Coder/Artifact Coder)
- God (General Programmer)
- Ahvena (Team Member)
- Rotto (Team Member)
- BoyMac (Alpha Tester)
Regards
Ball Lightning/FutureFilms