A few minutes ago at Bethesda's E3 2017 press conference, the publisher announced a new paid mods initiative called the Creation Club. This is a way for players to purchase, download, and install mods and new game content for both Fallout 4 and Elder Scrolls V: Skyrim, with a new in-game interface and new currency.
According to Bethesda:
"Creation Club content is made by Bethesda Game Studios and outside developers, including the very best community creators. These outside creators work hand-in-hand with Bethesda Game Studios, which means all content will be fully compatible with your savegames, achievements, and official add-ons."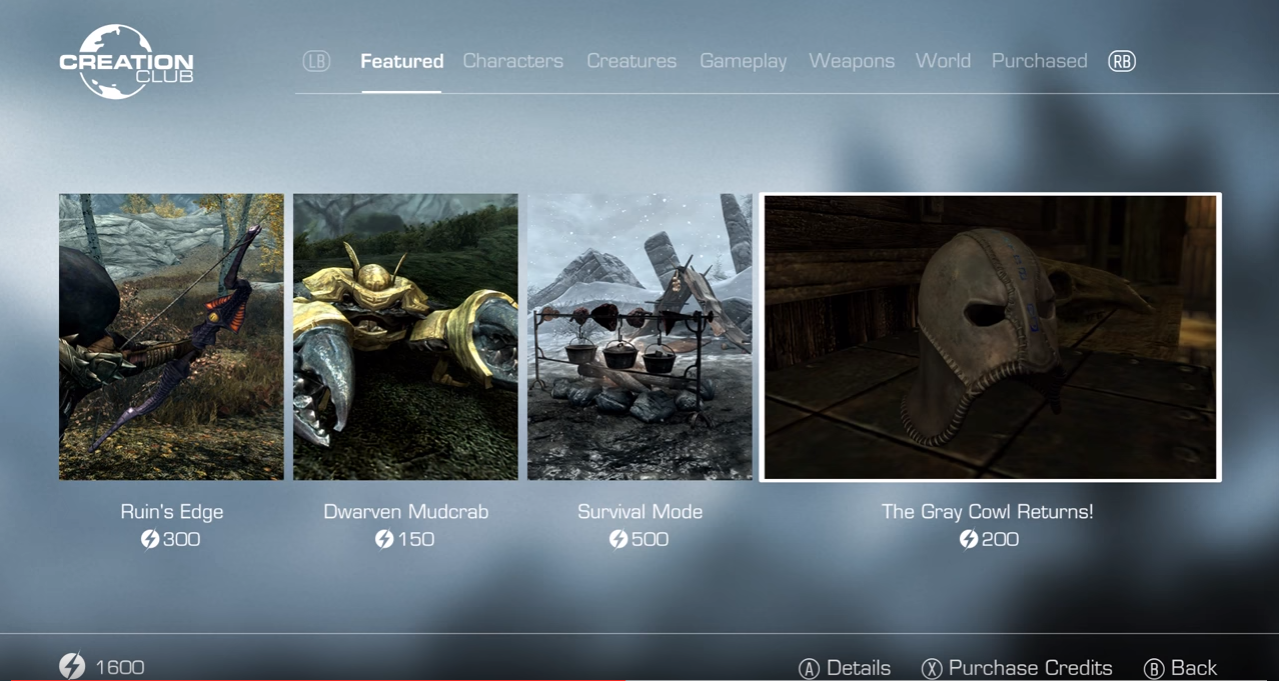 This appears to be Bethesda's second attempt at creating a paid mods marketplace, after its original aborted attempt via Steam. The difference here is that, while the first paid mods initiative allowed all creators to put their mods on the marketplace, this Creation Club initiative is limited to modders hand-picked by Bethesda. Bethesda also sounds like it will be in control of content that appears on the Creation Club storefront.
Content for Creation Club is purchased with "Credits". There's no word on the real-world price equivalent for these Credits, or how much specific mods can be expected to cost, but some examples are included in the above trailer and screenshots.
Further details have been made available via press release from Bethesda, including an attempt to distance the Creation Club from the concept of paid mods as it was first known - despite the fact that Creation Club content consists of modders being paid for their work.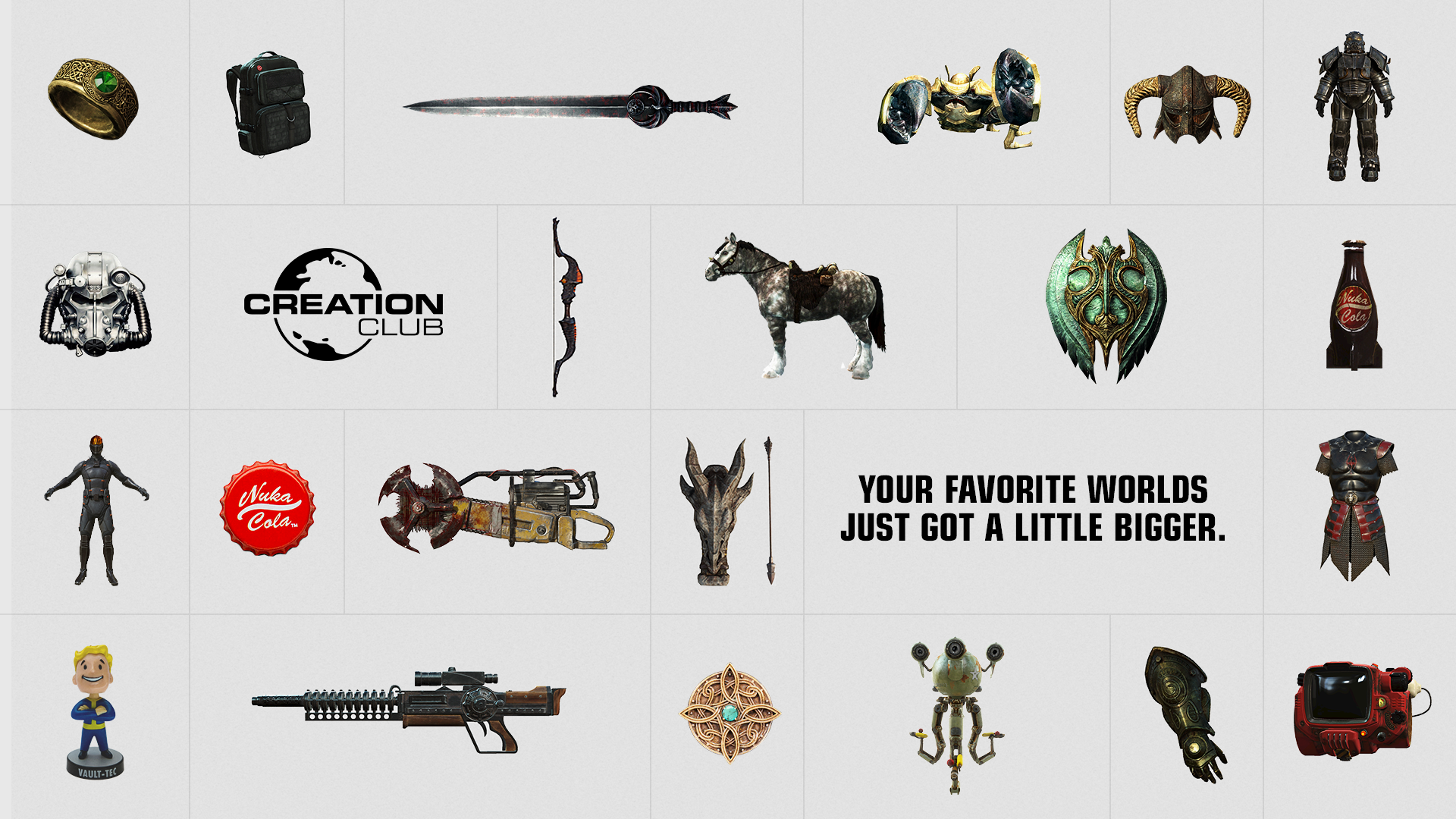 The press release follows:
---
What is the Creation Club?
Creation Club is a collection of all-new content for both Fallout 4 and Skyrim. It features new items, abilities, and gameplay created by Bethesda Games Studios and outside development partners including the best community creators. Creation Club content is fully curated and compatible with the main game and official add-ons.
What types of content will be included in Creation Club?
Creation Club will feature a wide variety of content including but not limited to:
WEAPONS: New weapons, material skins, parts, etc.
APPAREL: New outfits, armor, and items for your character.
WORLD: New locations, decorations, foliage, etc.
CHARACTERS: New abilities, characters, companions, etc.
CREATURES: New enemies, mounts, pets, etc.
GAMEPLAY: New types of gameplay like survival mode, etc.
How do I get Creation Club content?
Creation Club is available via in-game digital marketplaces in both Fallout 4 and Skyrim Special Edition and purchased with Credits. Credits are available for purchase on PSN, Xbox Live, and Steam. Your Credits are transferable and can be used in both games on the same platform.
Can I become a Creator?
Whether you are a professional developer, artist, or modder; you can apply to be a Creator through our official website. Be ready to share work you've already done as part of your application.
If I'm accepted to be a Creator, what can I create and what is the dev process?
Creators are required to submit documentation pitches which go through an approval process. All content must be new and original. Once a concept is approved, a development schedule with Alpha, Beta and Release milestones is created. Creations go through our full development pipeline, which Creators participate in. Bethesda Game Studios developers work with Creators to iterate and polish their work along with full QA cycles. The content is fully localized, as well. This ensures compatibility with the original game, official add-ons and achievements.
Are Creators Paid For Their Work?
Yes. Just like our own game developers, Creators are paid for their work and start receiving payment as soon as their proposal is accepted and through development milestones.
Is Creation Club paid mods?
No. Mods will remain a free and open system where anyone can create and share what they'd like. Also, we won't allow any existing mods to be retrofitted into Creation Club, it must all be original content.
Most of the Creation Club content is created internally, some with external partners who have worked on our games, and some by external Creators. All the content is approved, curated, and taken through the full internal dev cycle; including localization, polishing, and testing. This also guarantees that all content works together.
We've looked at many ways to do "paid mods", and the problems outweigh the benefits. We've encountered many of those issues before. But, there's a constant demand from our fans to add more official high quality content to our games, and while we are able to create a lot of it, we think many in our community have the talent to work directly with us and create some amazing new things.
---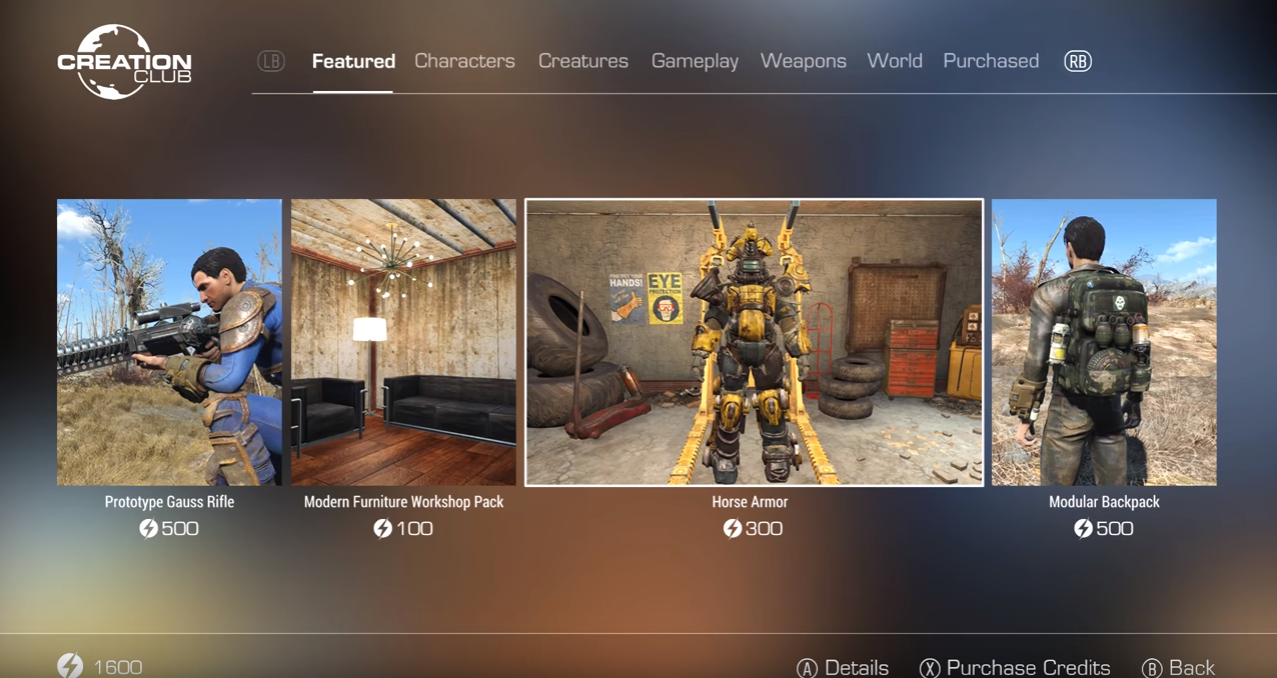 Creation Club is launching in Summer 2017 for PC, Xbox One, and PlayStation 4. Does this new initiative sound like it addresses some of the concerns of the first paid mods attempt, or will the same problems persist? Let us know your thoughts below.