Welcome to Beta! With this week's patch, we've unlocked all sectors and the final battle with the Erebus Platform. We'll post some more information about what's going to happen in Beta later on, but for the time being here's the key changes:
Removed Starting Shop Ships
Having all ships in the starting shop was for the duration of alpha so some have been removed now – only the Tech, Lancer and Pulsar are available. The Rogue, Carrier and Dreadnought can be bought from shops or may be rewarded after missions.
All Story Events Unlocked
We've added a sizable number of new story events which increases the total number available by around 50%. This should go some way to avoid repetition in multiple playthroughs and also introduces quests (story events that take you across multiple systems) and a mini-boss – The Valiant.
All Sectors Unlocked & Final Battle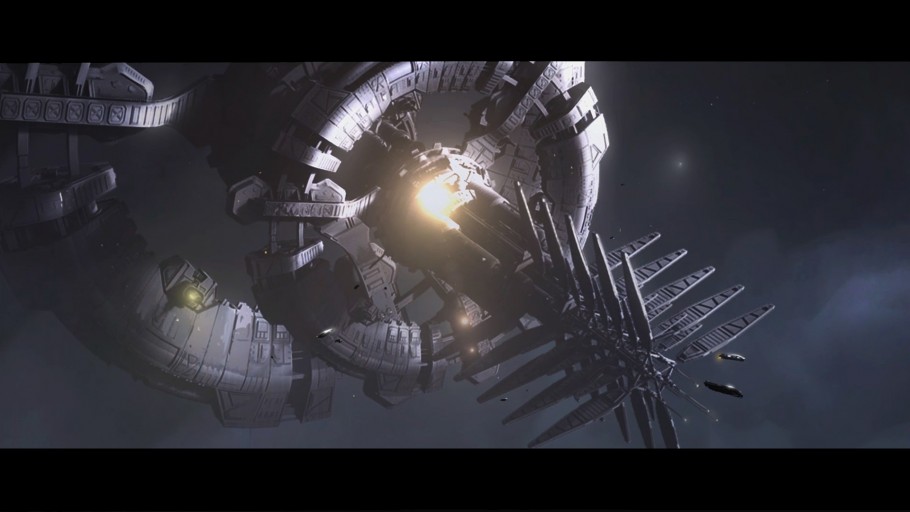 Players can now travel across 5 sectors to their final showdown with the Erebus Platform.
All Story Events Unlocked
We've added the final story events to the game – let us know what you think about the new content and missions.
Save Feature
Happy days! The game will autosave as you progress or you can save from the main menu.
However, if you save & exit from within a mission, your fleet will gain "phased warp criticals" and the sector map will regenerate. Phased warp criticals are like normal criticals, but can't be repaired. The choice is your whether you use the feature – maybe you want to escape a tough mission before you die? Your fleet will carry the penalty until the end of the game…
Tooltips
Tooltips are now autogenerated for all weapons and attachments.
Micro Storms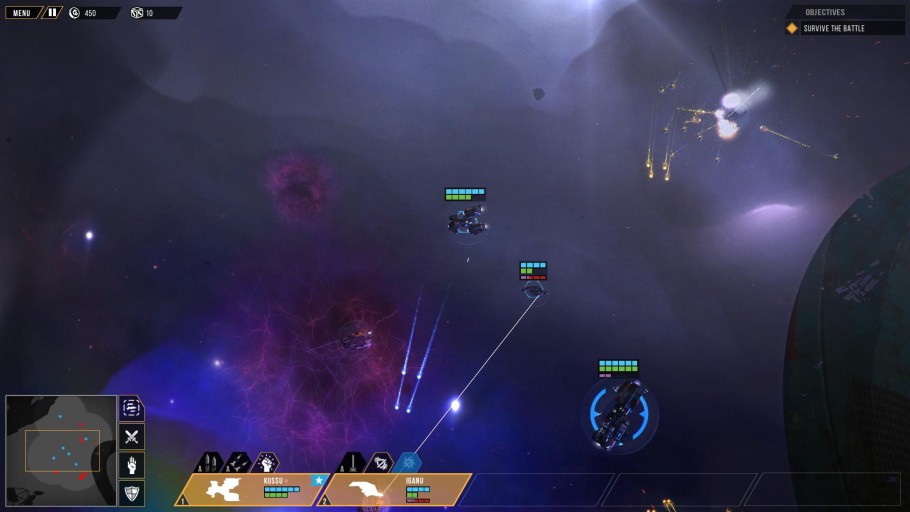 Micro storms have been added to the game and are available for the Tech ship – these are smaller (single target) storms which are instant cast (AOE storms have a charge time) and do a higher amount of damage.
Users who reported performance issues with the AOE storms should see some improvement as some enemies will use the micro version. However, the team is still looking at the underlying issue where storms caused lag in some situations and hope to have a solution to this soon.
Ship Resilience
Significant changes to weapon damage has been made to improve ship resilience and in preparation for more attachments being added to the game in future updates. Changes this patch include:
New attachments – Patched Repair, Turtle Mode, Disengage and Destroyer Mode I.
Shields – increased damage resistence on A'Kari shields.
Weapons – reduced damage of all automatic weapons and sustained damage pulse.
Much of what has changed here is in preparation for our phase of combat balancing over the next few weeks, so we'd very much like to hear your suggestions on this front.
As we move into Beta, keep an eye on the development roadmap for more information about what we're doing and how you can get involved.