I spent the last days with improving the current beta test version of Monkeys & Dragons. I want to thank all beta testers who sent me e-mails in the last days. The feedback was very positive and I thank you for all the ideas you sent me. Many suggestions are already part of this update.

If you want to get a free copy of Monkeys & Dragons to beta test it, your next chance is here on IndieDB!

Chapter 2 is going to be published next week.
New features
Added support for Steam Cloud
The quest journal lists all tasks you need to do for the current chapter.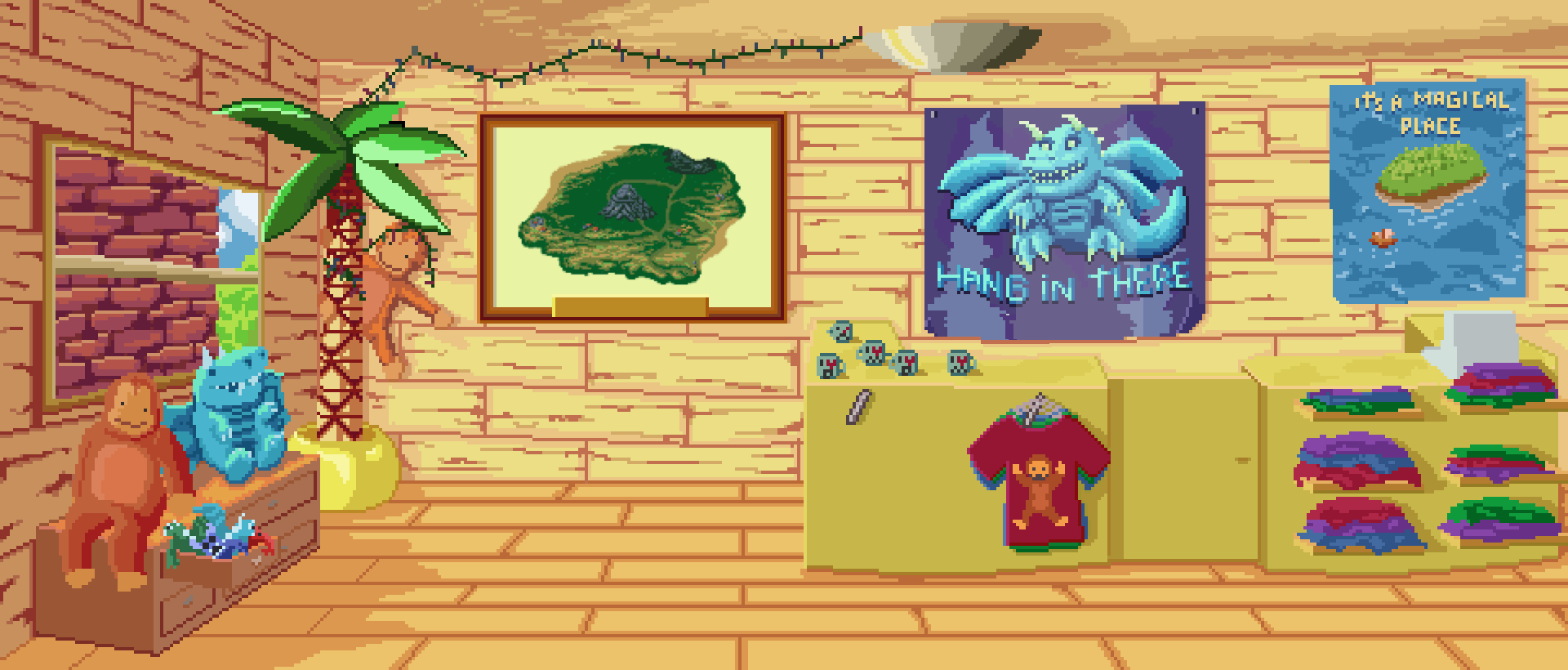 Atmosphere
When advancing to a new chapter, the unlocked scenes are displayed.
The map in the Souvenir Shop now has the same Pixel Art style as the shop.
After using certain one-use objects in the world, they can now longer be examined or used.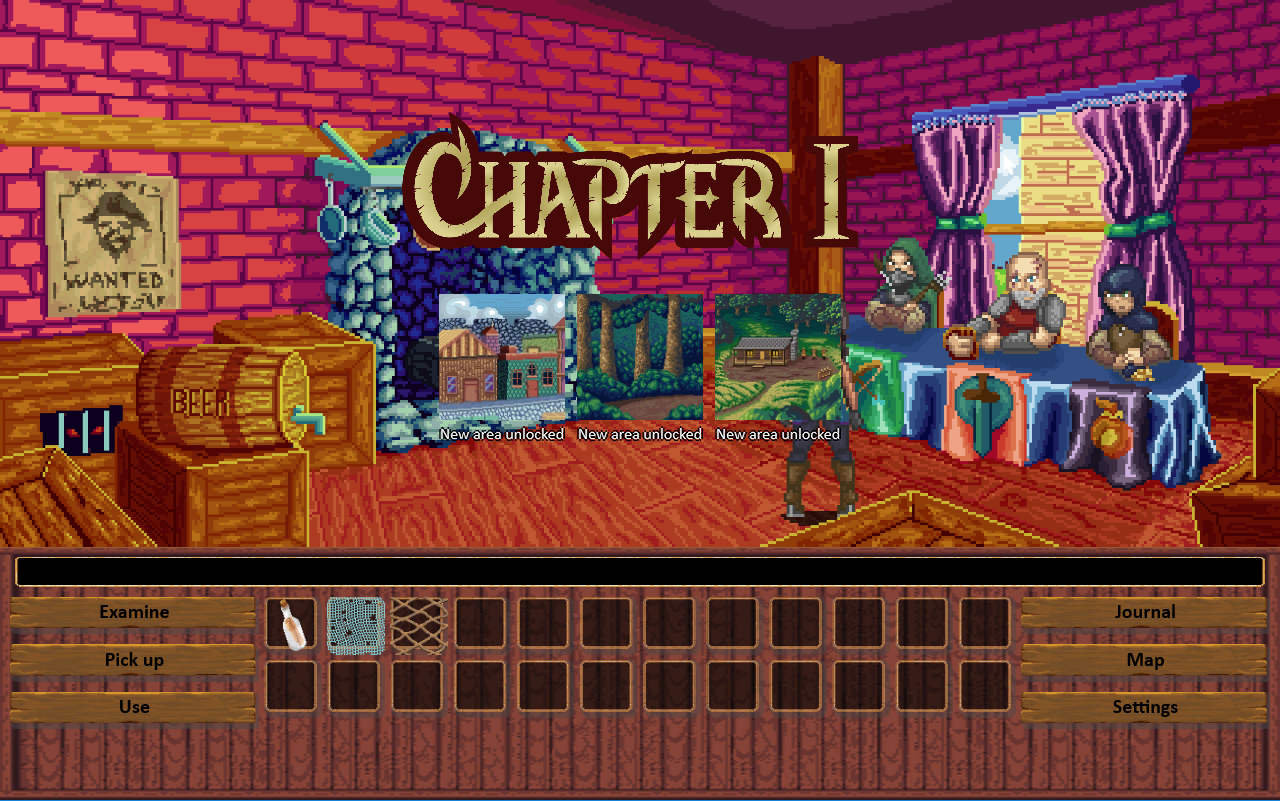 Settings
There is a new option to use always white dialog texts. This is meant to support color blind people.
Misc
Dan gives now two rewards after completing his task. In case you played the game before this update, you will get the item before you need it. Don't worry!
When controls are locked during cutscenes, a proper text is displayed at the top of the screen.
Improved mouse behaviour when moving the mouse cursor over different types of discoverable objects.
The game version and copyright information in the main menu are now displayed larger and in Pixel Art style.
The game is now started in fullscreen by default.
Bug Fixes
A problem that could cause game crashes has been fixed.
The main menu showed the wrong game version number.
It was possible to collect one item in two different scenes. Now, you can only collect it once - in any of these scenes.
It was possible to interrupt the sequence in which you defeat the spearmaster.
The interactions with the spearmaster looked odd with certain fullscreen resolutions.
Movement animations for the Beautiful Woman and the Monkey were wrong for certain fullscreen resolutions.
The overlay animations could be have the wrong size, if the screen resolution changed while playing the game.
It was possible to use a certain item combination twice, although it should only be possible once.
FIxed several typos