Beta testing is going well. The main concern is getting the balance of the game correct. The most difficult thing is to make it so that the game has just the right amount of challenge, not too easy and not frustratingly difficult.
Work has begun on the second stage of the game, the dungeon, but right now testers are only looking at the first stage, the forest. Each stage consists of two levels and the boss is found on the second level of the stage. Each map is randomly generated so the game is different each time you play it.
A minimalistic game save has been added recently which allows you to close the game and save progress, but only for one game. You are asked to resume the game when you start a new one. Of course you can choose to start a completely new game, but you lose your previous save game.
Several screenshots have been added to show some of the spells in the game and a few new items.
Lightning: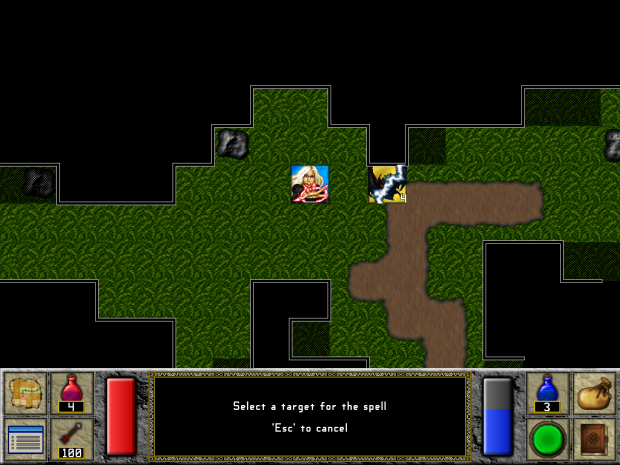 Magic bomb: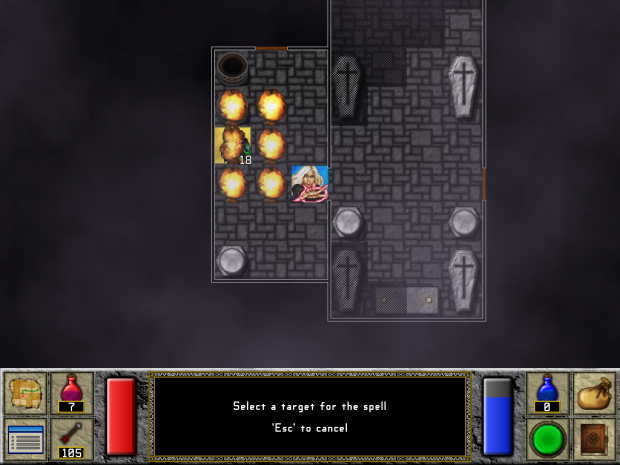 The archer score a hit! Animation of projectile weapons has been added.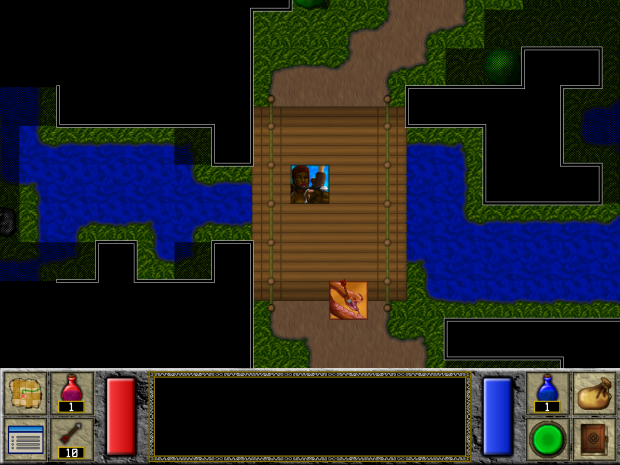 The crypt leading to the first boss. The zombies are slow, but tough and can easily corner you if you aren't careful.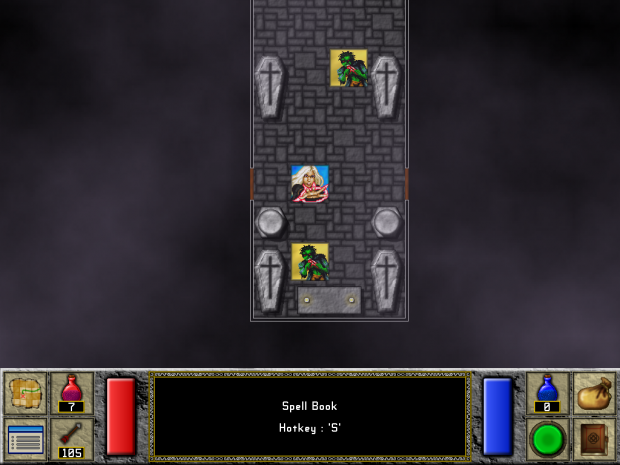 The first boss is a vampire who uses magic and also packs a punch.