News:
All you have to do, is register an account on the GRANS Studio Forums and post a reply on the forum topic; Conquer and Command BETA Testing, within the hosted Conquer and Command Forums.
The first 20 people to post a reply will be placed in the 'Conquer and Command BETA Testers' group and will have access to a Conquer and Command BETA Tester-Only Forum where updates and download releases will be available to only the BETA Testers. You will need to be willing to give feedback in order for us to improve the Mod before we release a public BETA version.
Get registering, and get POSTING!
Highlights: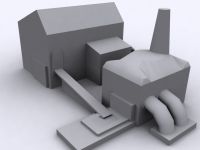 PowerPlant