Hey guys ,
We are Vague Pixels , an indie studio of two 15 year old gamedevs from India and we are working on our first game "Alter Army". Alter Army is a fast paced 2d action platformer game.
Alter Army beta is now available both on Game Jolt and Itch so go download it and try it out and tell us how it was! We really need your support to make this game possible so do try out the beta!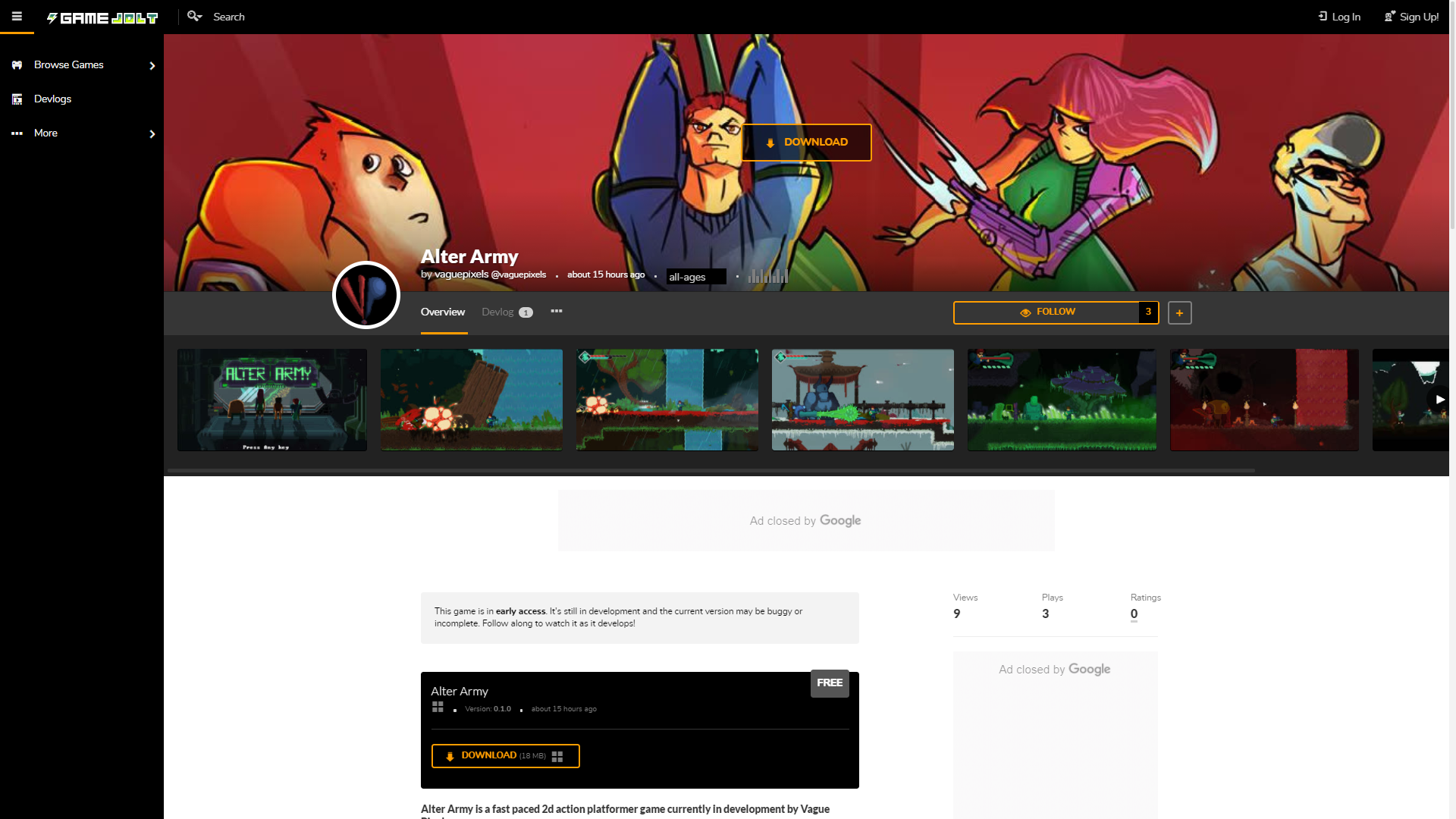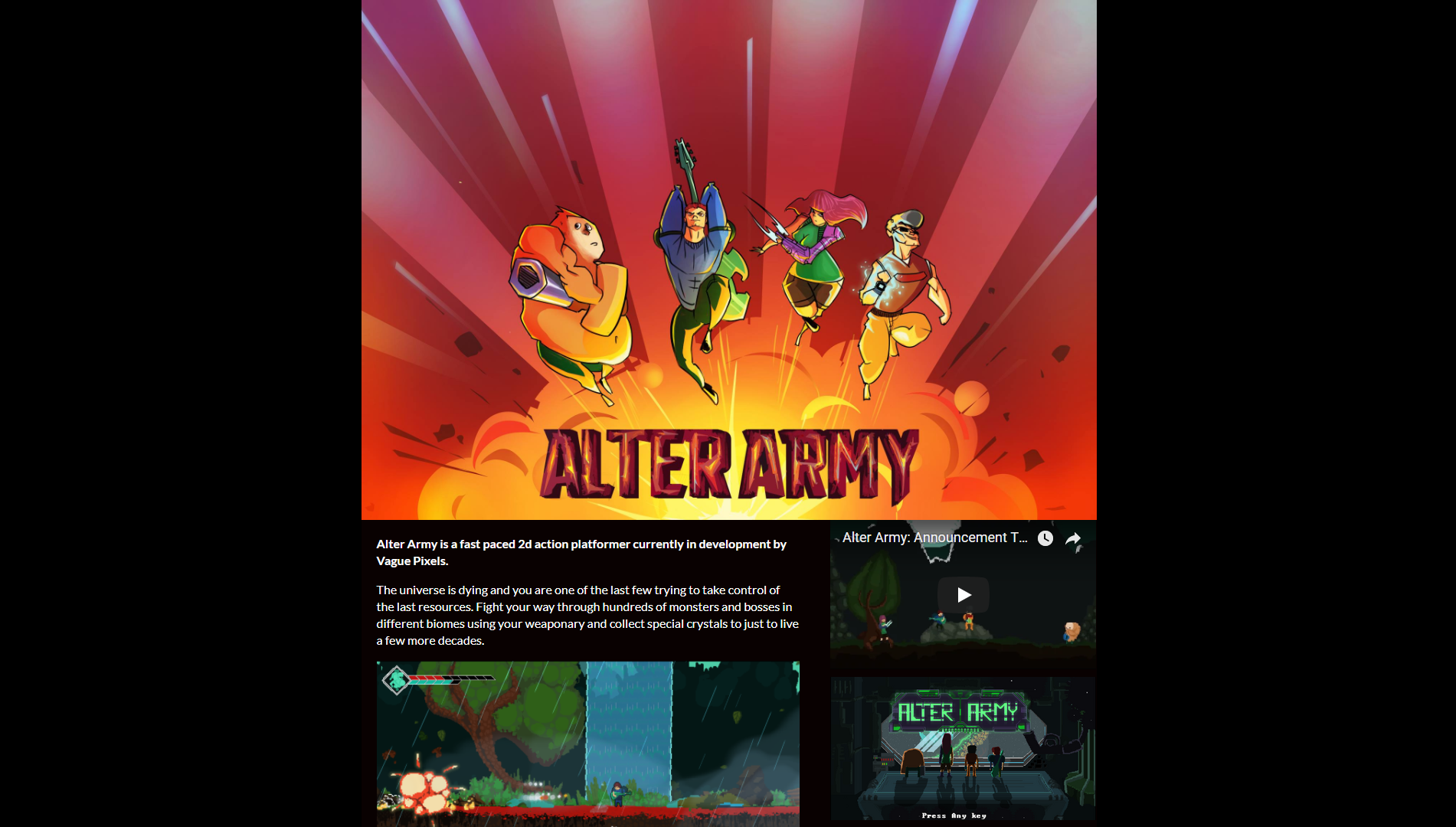 Thanks you for reading this and downloading the beta!