Hey everybody,
Over the last few weeks we've got a lot of work done, here's some screens of what we've been up to.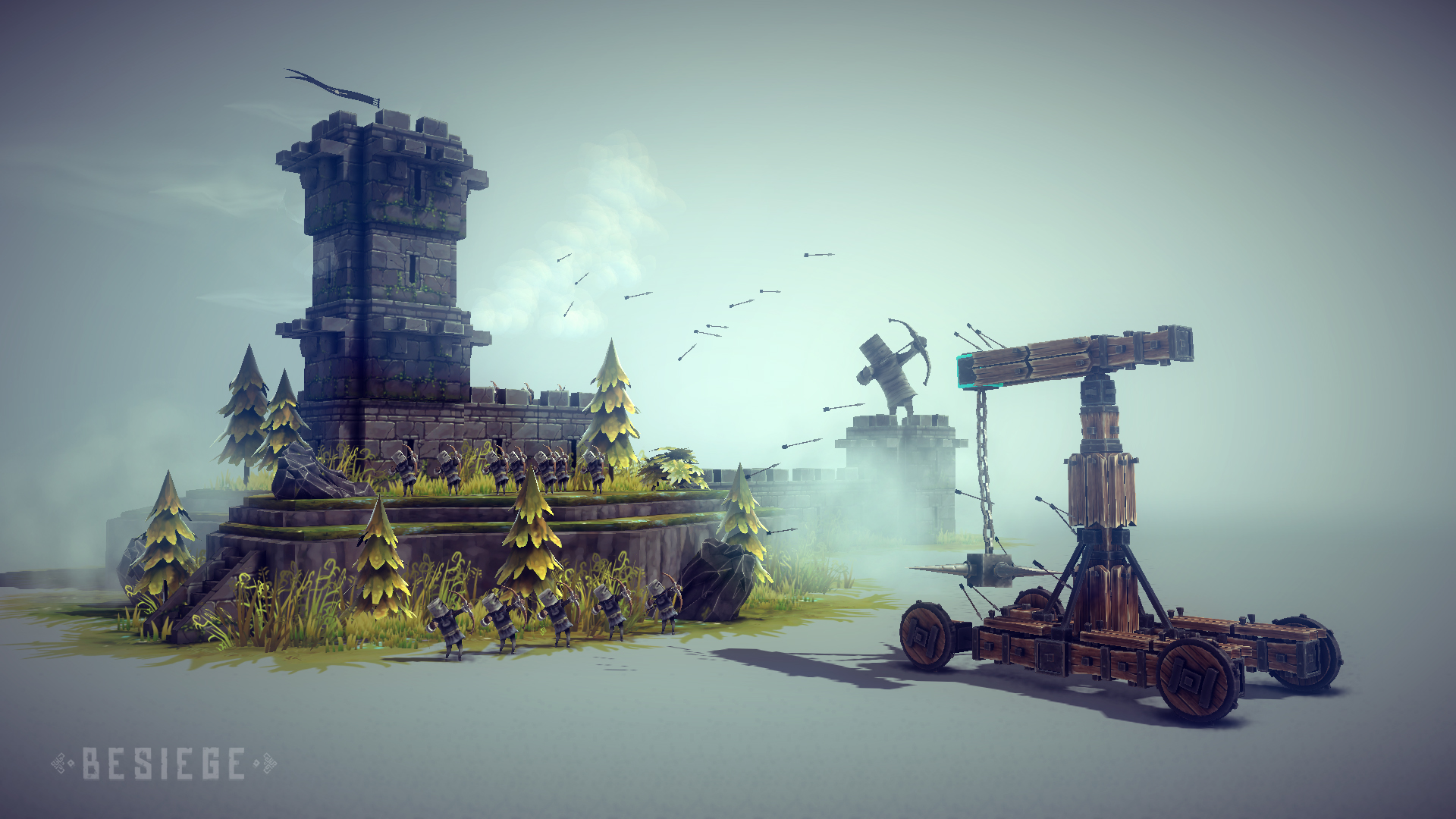 Archers are a fairly major addition to the game; they required an additional damage system to be implemented. Before, the machine would only break if a sufficient force acted on it. The new damage adds a slow degradation of block integrity, until the piece eventually splinters in half.
Also: Peasants!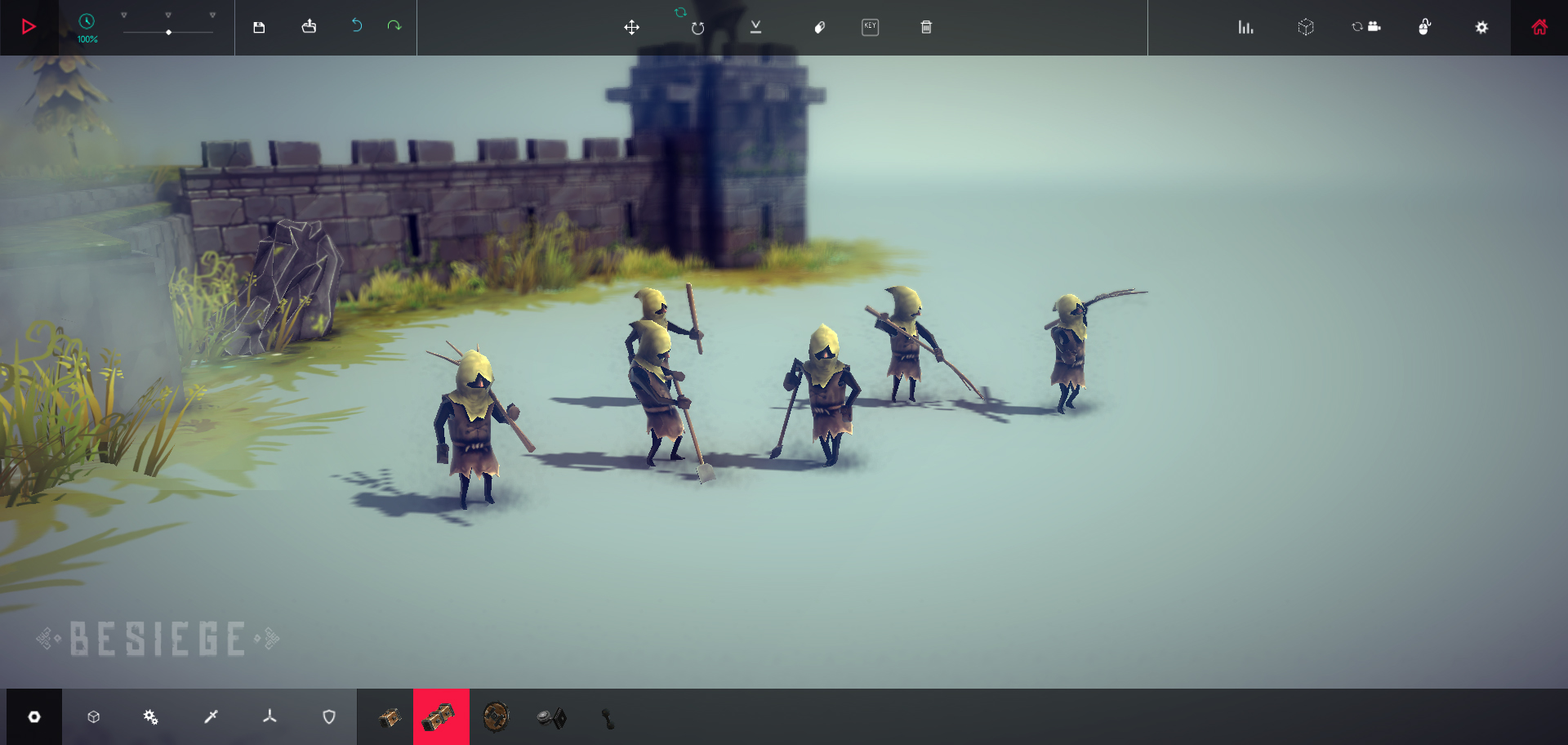 (Note: Peasants are only good for one thing - getting crushed)
We are also knee-deep in trailer stuff, which should be ready by the time the alpha rolls around, sometime in the next few weeks (if all goes to plan!).
Thanks everyone,
Marco and Matt