Berry Buddies is now available for all devices! Upon release Berry Buddies has boasted hundreds of plays within a few short hours - and we are expecting this number to accelerate exponentially in the next days to come! Join in on this addictive multiplayer game and don't miss out on the fun - it's enjoyable for all ages, from families who want to bond together with an enjoyable game to friends who want to turn a boring bus trip into fun and giggles, this game won't let you down!
Download this awesome, fun and free multiplayer game on iOS and Android now! Download it for Android HERE and iOS HERE!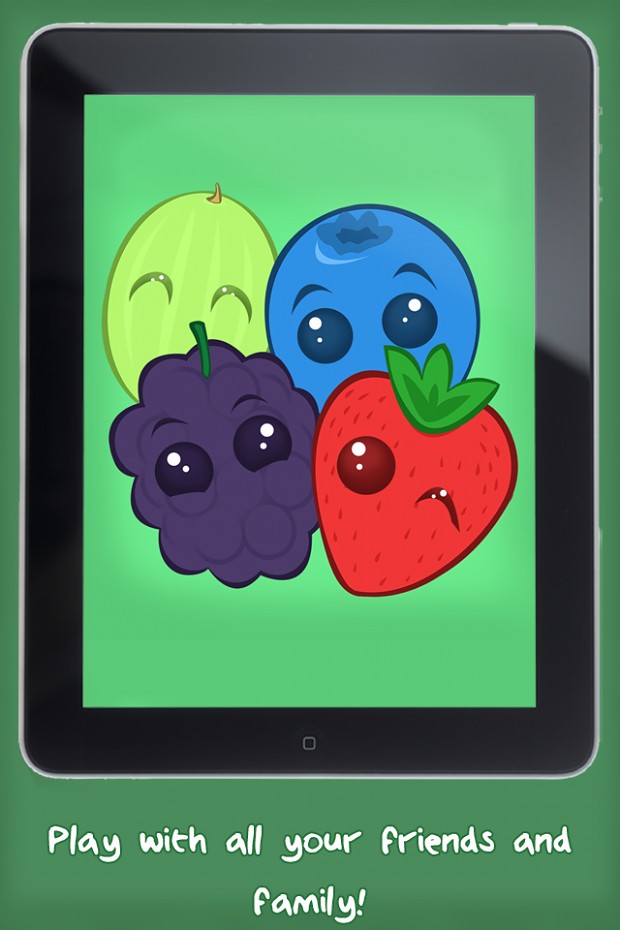 Berry Buddies is a fun and addictive multiplayer game! With up to four people able to play it, Berry Buddies is a great game to get the family together.
Choose your berry and tap to squish as many as you can in the time limit – if you tap another berry that's a point for your opponent! You can always knock the other players hand onto your berry
This game is sure to get lots of giggles and bring your family and friends together!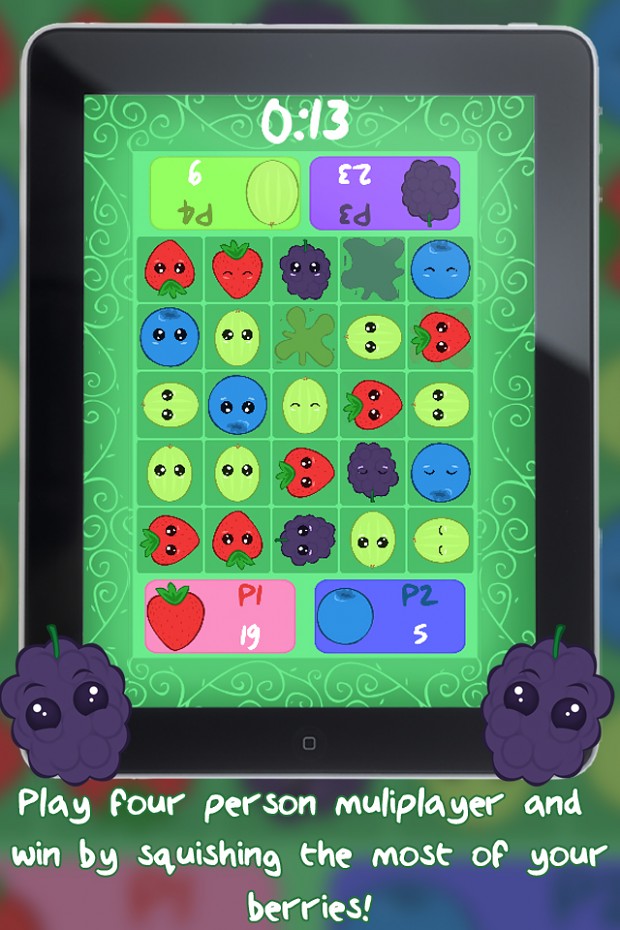 ★ Simple and easy to learn game play that is thoroughly enjoyable for everyone!
★ Get together three of your best friends, most skilled siblings, or that guy/girl you like and challenge them to this fun game!
★ Squish your berry to win! Be careful not to hit another player's berries – that's free points for your opponents!
★ Enjoy the cute and aesthetic strawberries, blackberries, blueberries and gooseberries!
★ Challenge yourself to beat highscores in single player!
★ Choose your difficulty in single player to improve your skills for next time you challenge friends and family in multiplayer!
See the making of Berry Buddies! Liam Kelly and Hannah Arnold both recorded the making of the game from start to finish; sped up for an interesting insight into the making of a game from both the programmer and artist perspectives.
Keep track of Berry Buddies on our Facebook page!
For more goodies by Avert Studios check out our YouTube or Twitter - and remember to give us a little like!