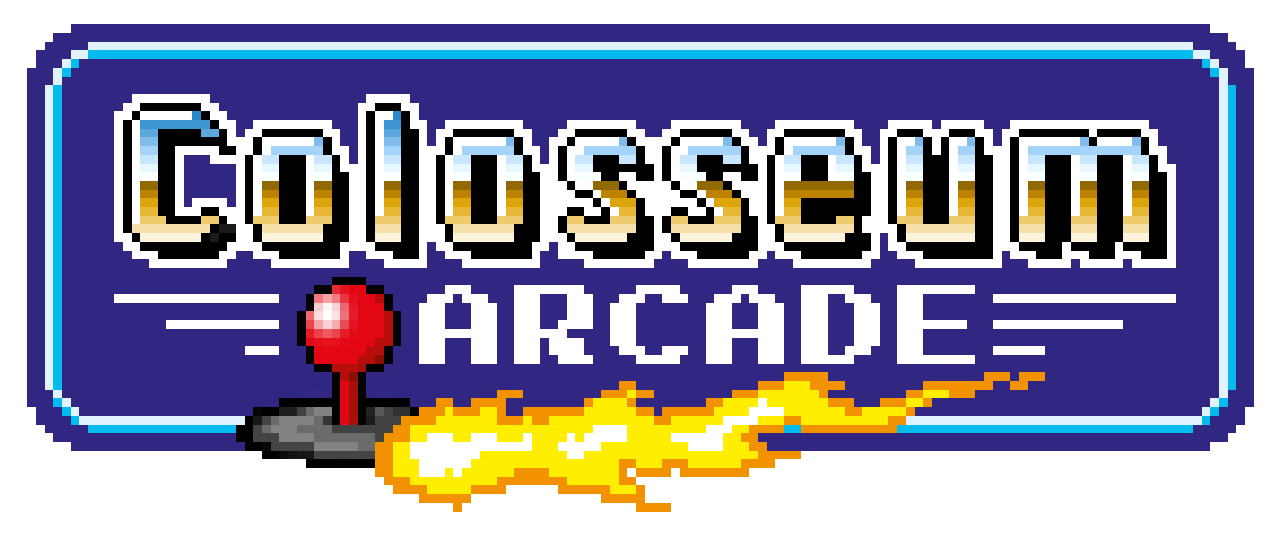 Hey there, loyal readers! You've made it to issue four of Beneath The Pixels!

This time we are delving into the first of our game modes and discover the adventures and challenges you will face. Enter Boss Rush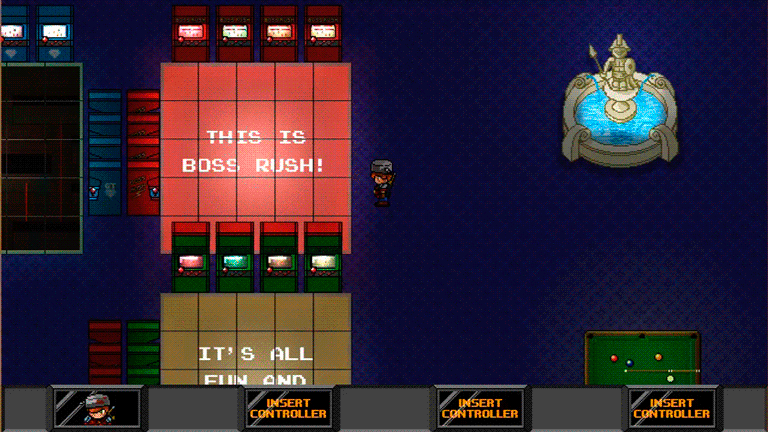 Upon stepping on the respective screen inside the arcade hall, you will be thrust right into "Boss Rush". Set up the controls to your liking and prepare to meet a variety of big bads! Entering their perilous domains with your weapons in hand, you will be facing off against these powerful adversaries. Each boss comes with a large arsenal of attacks, whích incorporate the environment in some way. This means you cannot just focus your eyes on the enemy, you also need to watch your step. If that isn't enough for you, each boss reigns over a handful of minions to do their bidding. They will try to distract you even further and shield their masters. So, what can you do?

Fight back! Boss Rush is a team effort - use your swords and arrows to vanquish your foes, dodge their countless attacks and work as a team: you will encounter situations, where your weapons won't be enough. Observe the environment carefully and use your wit in order to halt enemy attacks and exploit their weak spots.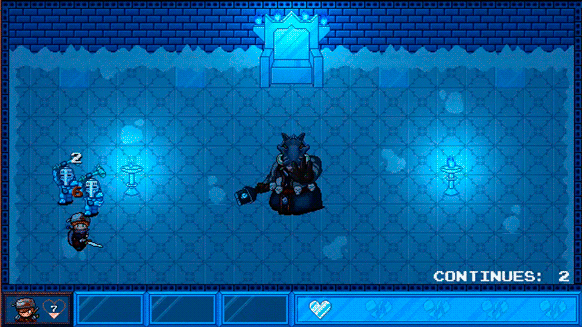 All is not lost, should you fall victim to your enemy and die. In true arcade fashion, your team is in possession of a set of continues. They allow you to rise once more and re-join the fight. Be wary, however! These continues are shared among your group. Don't try to hog them all.

Upon defeating a boss, a gate leading to the next battleground will open. Each arena is a carefully crafted environment, setting a distinct theme for each fight.

We hope you enjoyed this little peek into Boss Rush and were able to whet your appetite. Be sure to tune in next week, where we will take a look at another game mode of Colosseum Arcade and at what lies ... Beneath The Pixels.