At the moment the key updates are in refining the controls and updating all the menus to look really good!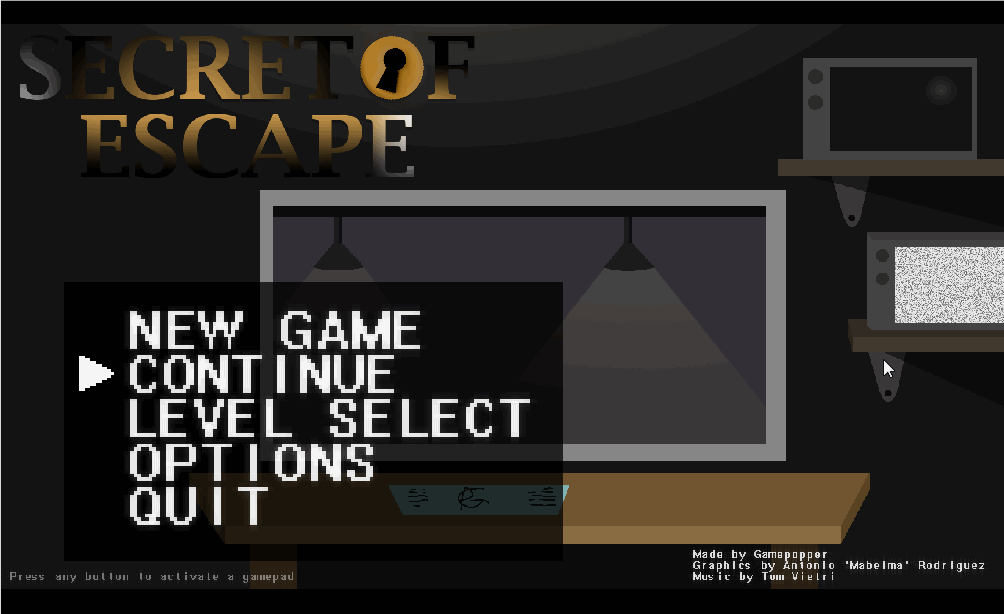 As you can tell from the video, both Mabelma and Tom Vietri have done a great job adding and improving the visuals and audio!
So to reiterate what the video partially showed, here is the current progress from the end of August:
Level count is 20
Redone Artwork, done by Mabelma
Music Currently in the works by Tom Vietri
Xbox 360 Gamepad Support
Brand New Enemy Designed. Will be unveiled soon!
Save State Support. You can continue where you left off!
Main Menu, Options and Level Selection screens reworked to use keyboard and gamepad controls.
Main Menu Animations
My plan now is to get as much content in as possible, mainly new levels and enemy types so the gameplay is worth more than the value of it. Mabelma is almost done with the artwork and Tom Vietri has finished the music for the game. Then when October comes it is time to release the game!
This is all beginning to get exciting!