Thankyou to all those who applied to help over at Tiberian Sun Rising, were always on the eye for new talent so still feel free to send me an email (assassin@cnc-source.com) if you'd like to be a part of what we do. The TSR team and our new team members have been busy working away on the project there are a lot of exciting things coming up ;) in our future updates.
Begin Transmission -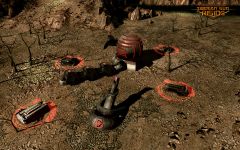 Behold Brothers and Sisters of Nod! The Technology of Peace!
The Brotherhood has developed its stealth technology above and beyond what it was in the First Tiberian War. The Brotherhood now has the Stealth Generator which the most recent deployments GDI has been unable to detect. Our true progress and presence remains unknown to the GDI and we are now less reliant on our Sub terrain Caverns of course due to the high energy requirements of the Stealth Generator it does require sufficient power, Nod Scientists are working on ways to make this technology more mobile and use less power.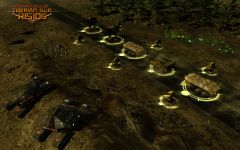 A Nod Scout party reported GDI's upgrade to their Armoured Personnel Carrier from the First Tiberium War. The GDI Amphibous APC is capable of carrying troops over sea and land, as well as protecting them from Tiberium's Effects. Nod Commanders be advised of this new deployement when engaging GDI forces.
Peace Through Power!
End Transmission