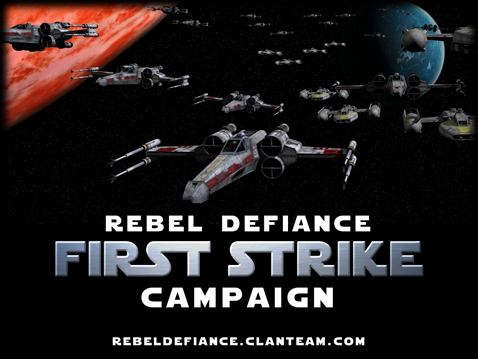 The Imperial Stormtroopers reached the outskirts of Mos Entha quickly, though some confusion led to a Lambda shuttle clipping a small outbuilding and crashing in to the sands below, killing all those on board. In the middle of the town, smoke billowed up towards the night sky from the remains of smashed buildings that the Rebel ship had ploughed through during descent.
The Imperials moved cautiously towards the wreck, the town surprisingly quiet given what had recently happened. As they approached the ship it became obvious that it had somehow managed to settle itself over a natural rift that ran through this area, forming a natural pocket from which the Alliance soldiers could exit. They set up a small perimeter and moved quickly to secure the area. Something felt wrong though, why weren't there any Rebels here to defend their ship? It was all wrong. One of the Stormtroopers volunteered to find them, gut instinct already telling him that they would already be moving towards the town entrance in order to try and make their escape. He moved quickly between the buildings towards the area, and was rewarded with the sight of distance shadows scurrying back and forth. He leveled his E11 blaster and fired, the bright red laser beam sped forward and struck its target, ripping through muscle and bone. The first casualty of the latest galactic campaign crumpled to the floor and the galaxy found itself at war once more.
A stunning opening to the newest campaign, our numbers were small but it was still a pretty good turnout for this time of year. We were a little bugged with some server side glitches, but we have already identified the issue and are working quickly to resolve it before the next round. The maps played this week were:
Tatooine Mos Entha
Null Sensor Station
Escape from Hoth
ROUND 1: TATOOINE MOS ENTHA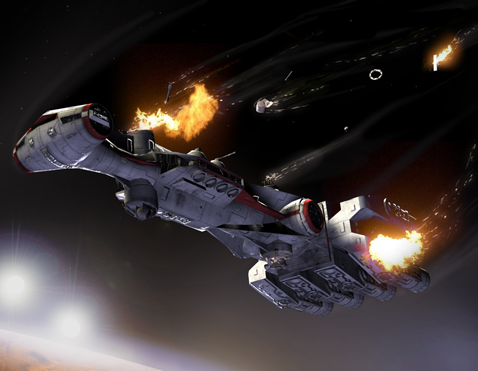 Mos Entha was played in fine style, with the Rebels choosing to drop the defence of their wreck site in order to try and take the Town Entrance and move forward from there. This is always a risky strategy since it means that you leave yourself in danger of being bottle necked into that area. They made some bold advances to Trash Dump, but were soon beaten back. Surrounded on two sides they were unable to break out again and lost the first round.
ROUND 2: NULL SENSOR STATION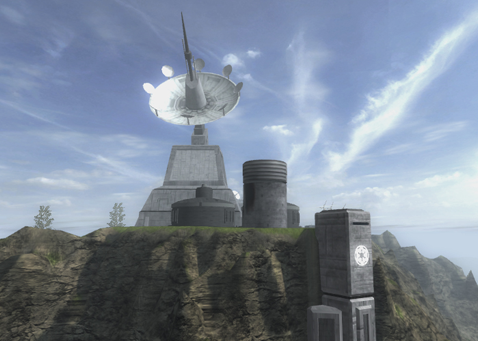 Null Sensor Station was quite a skirmish, with some players racking up a number of kills. It was obvious that we had some new players on (definitely not a bad thing!) who found it difficult to know exactly where to go. The Imperials lost two flags and were left with only the hangar, but managed to claw one back. For some reason the Rebels chose to stay on the roof rather than take back the yard, perhaps this cost them in the long run as it meant Imperials were able to keep the ticket bleed. A close run thing at times, but chalk another victory to the Imperials.
ROUND 3: ESCAPE FROM HOTH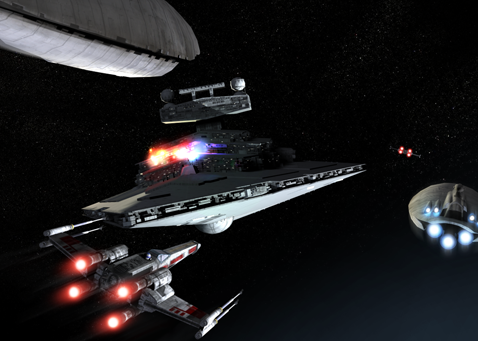 An old classic, but still enjoyable, the first round finished with Escape from Hoth. A few instructions were passed on to make sure everyone understood the map and then we got underway. Imperials obviously had only one thing on their minds, destruction of those Rebel Transports, choosing not to defend the Star Destroyer guns and to stick with TIE Bombers. Ignoring fighters, they moved as a group to deliver as many torpedoes as quickly as possible. The Rebellion did its best to defend against this onslaught, sending only a single Y-Wing to take out the guns while using the rest of their manpower to man the transport guns. Alas, the Imperials were able to deliver too many warheads with so much open space and the first ship soon fell. This left the Rebels able to concentrate everyone on the one ship and maintain a solo starfighter escort. This certainly made a difference as TIE after TIE fell under the barrage. With only meters to go though, they finally managed to sink the final warhead in to the Gallofree, ensuring yet another victory.
This campaign runs a little differently to previous ones, and details can be found over at rebeldefiance.clanteam.com, however its ten points for a win, 5 for a loss and half a point dropped for each unregistered player. This means at the end of the first week Imperials lead with 29 points while rebels have a healthy 12 ½. If you check the rules you will also see that this campaign runs on a results defined basis, so depending who wins a map affects which maps are played next. As the Imps took all three, it means that the next maps to be played on 30th December will be:
Tatooine Mos Espa
Battle of Ryloth
Battle of Taloraan
Make sure you get registered on the forums to help your team out and get more up to date news on the campaign! We may delay the next round until after the holidays if enough of our players request it, so stay tuned for further updates.
Our last order of business to deal with for this news post is to wish you all a most Merry Christmas from all at First Strike Towers, and a Prosperous New Year.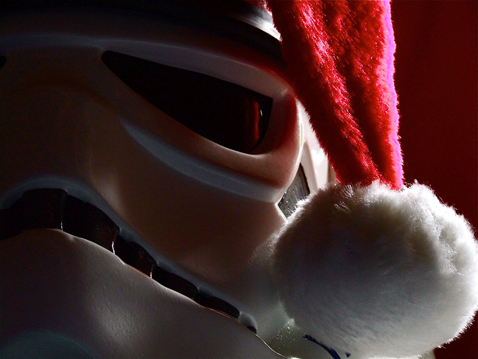 May the Christmas Force Be With You!