The project for Day of Madness has officially begun through Mod DB, the mod/map has already begun earlier as just a small thing I was making, over time it has become much bigger than that. Day of madness is a mod inside a map of Warcraft 3 the frozen throne. It is made out of elements from different game types including action/adventure, rpg/mmorpg, control point multiplayer just to name a few .
These are a few screenshots to start off with in the world editor.
The first one I have here is the work in progress of the latest addition to Day of Madness, this is the pass to the stronghold that the human bandits hold, the human bandits are not to be confused with the human rouges as the human bandits are more than mere creeps to be fought but an entire faction to be both feared and respected. Anyway this is the pass to the stronghold.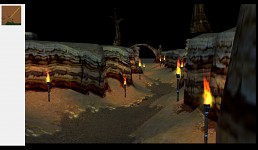 The next screenshot is of the troll starting grounds in the troll islands, the troll is a pirate who was hit by a piece of falling wood while in a storm. He blanked out and woke up here.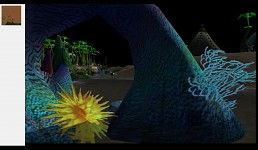 The next screenshot is of the ork inside the cave, nothing too much special about this one.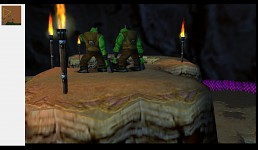 The final screenshot is of a valley high in the mountain which the elf comes down from.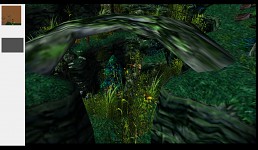 More updates coming soon. If you are interested in working on this map there are positions open for a modeler, skinner, 2D artist and scriptwriter. Email me at pickled-@hotmail.com if you are interested.