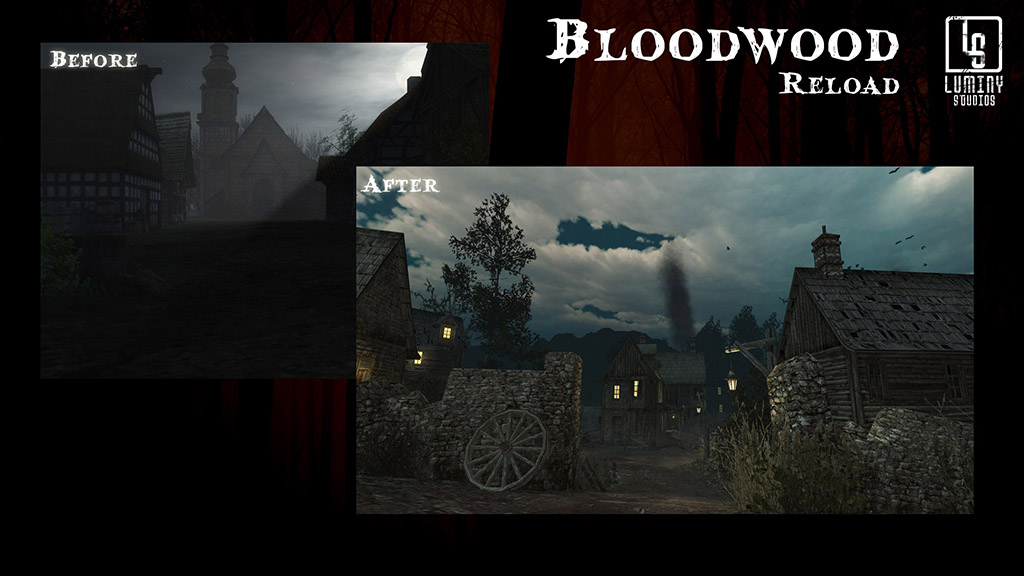 Hello folks!
We continue with the development of Bloodwood Reload, this time we want to show a before and after the entrance to the village. As you can see the change is important. The huge difference is the original game that the game was a slideshow with a low resolution while the remake will be created in real time 3D.
Status:
We're finished 3D modeling of the village and the map. The next step is programming puzzles and the interiors. In parallel we are working on modeling of the characters (very hard work because of our ridiculous budget, hahaha), we may soon show some model.
We are also working hard to promote the game and soon we want to create an account on Twitter and Facebook. Our main goal is to publish the game in Steam for free, it's complicated but we gonna make it with your help!
That's all for now, we will continue updating the information regularly, stay tuned!