Hi
Here's my current progress:
New Environments
In order to prepare for Greenlight I'll need a trailer so I'm making new scenarios so I can record short clips. While these scenarios are not completely ready (there's a clear lack of NPCs at the moment) they help me to define the style of the game, here's a few examples:
Catacombs: a dark dungeon with undead creatures.
Unnamed Snowy environment: a winter scenario for extra variety (please don't mind the glitching lizard heh)
Western Road: this is a simple forest/meadows/roads map with low level monsters and quests so it will appear at the beginning of the game.
Generic Indoors Environment: for when you have to visit an Inn, house, tavern, etc.
Abandoned mine: a not-so-abandoned mine that you can find in the early game.
2D Character Art
For the dialogue I use small 2D portraits so I hired a freelancer to make me a few based on the main characters, here you can see his current progress:
Other features and content
Of course, I also keep adding new features like a starter monster selection screen, new monsters and I even experiment with lighting and post-processing effects (like Color Correction) in different environments: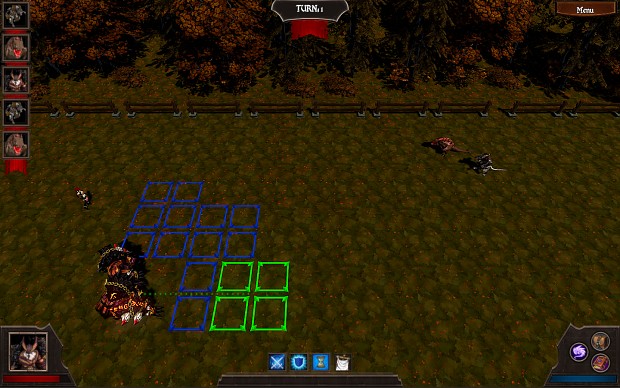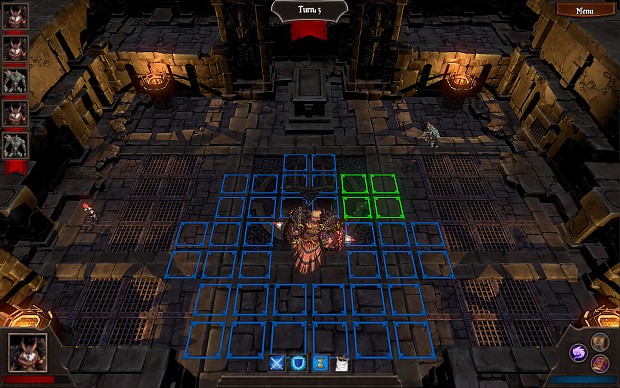 What now?
Now I expect to keep making environments and I also want to work in visual effects for combat. If you've been following these articles you'll know that the camera gets close when you make a critical hit, I want to add more camera animations for these instances because I think they look good and more impactful than simple screenshots or videos of the arenas. I don't have a specific date but I hope to gather enough material to start my Greenlight campaign as soon as possible.
Regards and thanks for reading,
Jorge