Hi
While my Greenlight campaign is still a work in progress (VOTE HERE!) I've been dealing with the content of the new scenarios. More than showing good looking locations, my focus now is to start populating them with content (NPCs, mobs, triggers, etc). In other words, now I'm starting with the "meat" of the project. One thing that I'm also making is to connect the different scenarios, for example: going to the edge of a map can lead you to the world map where you can fast travel to all the scenarios you have unlocked by playing the main quest but going to a cave entrance will lead you to a small dungeon-like scenario that can only be accessed through that point.
New Scenarios
I've been working in a map called "Western Coast", this is an early scenario so monsters are low level but there's a cave entrance to another scenario and a NPC that will take you to other places by using his boat.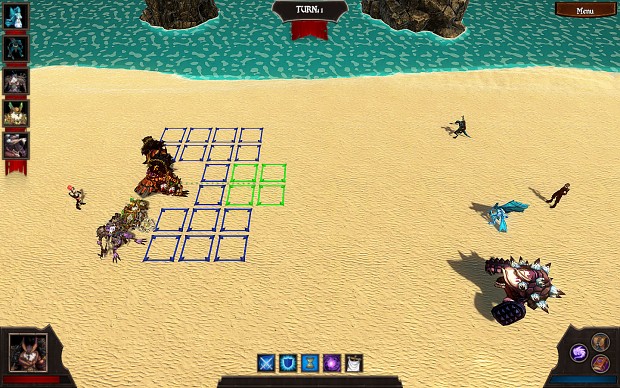 As you can see in the video and screenshot of the arena, I've been testing a stylized water shader, trying to see if it fits better than more realistic water or not (I'm still undecided about that).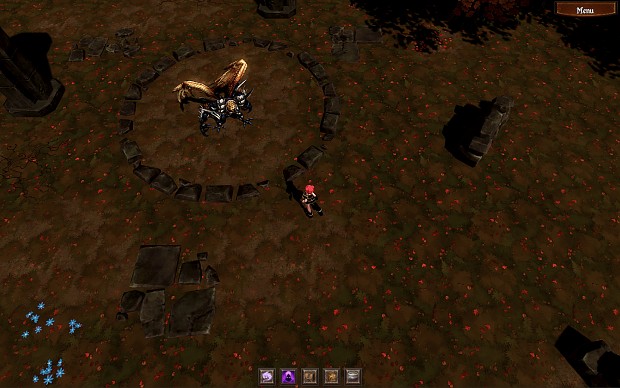 In this image there's other scenario called "Forest Ruins" where you can finish one of your first quests.
New Features and Content
As I said before: UI work never ends, here's a small UI element used to show the content of scrolls and books (gotta have those in a RPG in my opinion).
There's still a lot of content to add like new spells and monsters so here's what I managed to get ready during this last week:
Hard work from this moment
With the core features ready and the style of the game pretty much decided I enter a new stage of development where I just need to work harder making content, testing, polishing, repeating, etc. While this is less exciting, it means that I can focus in making the playable prototype because I will need your feedback.
Please consider voting for my game in Greenlight if you want to support me
Regards,
Jorge