Beast Hour – parkour away from werewolves🐺
A third-person PvP-action game, where you either run and parkour or hunt and kill. The game is dark and bloody – it will be scary!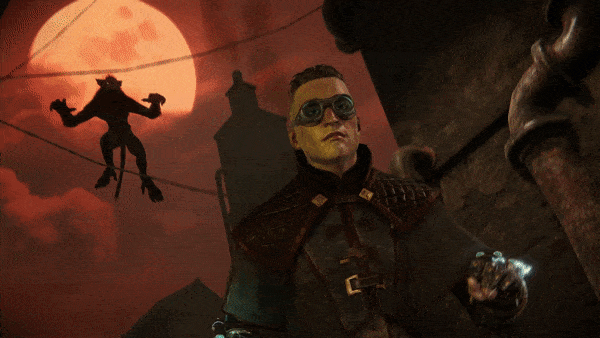 Hi! We are a small indie-team BH Studio and Beast Hour is our first project. We've been working on the game for four years already and now it is time to show it.
What is all this about?
Beast Hour is a PvP-game with asymmetric gameplay. At first, you choose: Raider (human) or Beast (monster). Raiders complete quests, fight each other for exceptional resource – Arkana – and run away from Beasts. Beasts track other players down (including other Beasts!) to become stronger and, eventually, fight to death to become the most dangerous creature in the game.
During each session Raiders level up, get new abilities and upgrade them. For instance, you did not have a double jump – and now you do! And in a few levels – a triple jump and blinding shot! You determine the development of the character depending on the situation on the map and your playing style.
Playing as Beast means to be a hunter. Using Howl, Beast senses Raider and runs as fast as it can to gobble the target up. Other Beasts are competitors for prey, thus – enemies. After killing other players, Beast levels up – hits harder and gets more HP. Beasts have all the abilities from the very beginning of the match.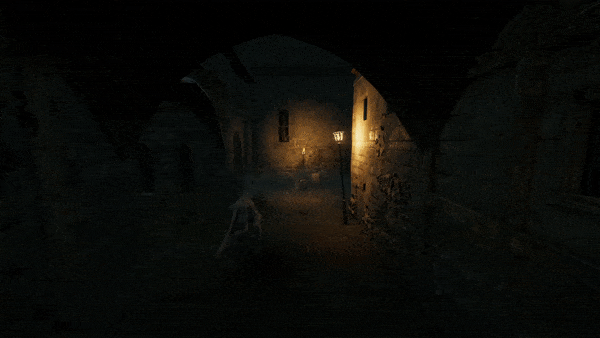 What are the features?
Parkour. Any point on the map is

open for exploration

. Do you see that tower? You can climb it! We strictly adhere to this principle.

Asymmetry with unique characters.

Raider and Beast gameplay types are completely different. It is not only about the rules or abilities, but also just the

feeling

of the process. Even within the frames of one character, you can develop your skills differently – you can opt for fighting abilities, kill all Beasts and become the only Raider left in the match. It is very hard but possible.

Blood and dark

. Cruelty, violent executions and constant fear of getting eaten. Only hardcore and no tears!

Beast Hour – is a game with NO allies.

No one will save you and you should not count on any friendly support. In cold blood, other Raiders will let you get eaten by Beasts and then take away all the collected Arkana. Other Beasts will attack off guard and steal your victim without blinking an eye (still you can do the same). Don't trust anyone!

You can win without killing anyone.

Pacifism is not a reason not to play Beast Hour! Playing as Raider you can escape fights and just run away from Beasts. At the end of the match, you will have a possibility to escape from the haunted city.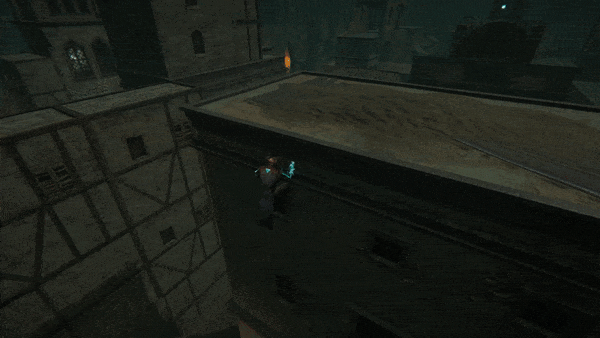 And who are you?
Beast Hour is our first project. Initially, we outsourced art. With the help of our good friends within the industry, we formed the main team. We have 'about' 10 members as many people help on a non-permanent basis. During the whole process of game development we work remotely (we did it even before it became mainstream).
Our co-workers in different positions took part in developing such projects as: World of Tanks, World War Z, Pathfinder: Kingmaker, SnowRunner, Skyforge, Might and Magic Elemental Guardians, Planet of Heroes и Era Combat. We have a tight-knit team and we are always ready to play a couple of LoL matches or some other multiplayer game =)
We believe in Beast Hour and put all our effort into it!
Is the game available on Steam?
I'm glad you've asked! Yes, Beast Hour has a Steam page! Also, you can find us on Discord, Twitter, Instagram, Reddit and VK. Join us and get great content regularly!
We are looking for testers for the Closed Alpha! Do not miss the opportunity to participate – you can boast later that you were the first!