Beast Hour: 2021 summary. What comes next?🐺
Raiders & Beasts, hear our call!
2021 is coming to an end. Hope it was a good year for you – please, share your thoughts of 2021 as we are eager to learn how you've been doing!
Our turn comes first :)
ANNOUNCEMENT
2021 was special as it's the year we announced Beast Hour back on April, 23.
Before the announcement a lot of work was done: Steam-page, accounts & content for social media channels, Beast Hour website and many more minor things.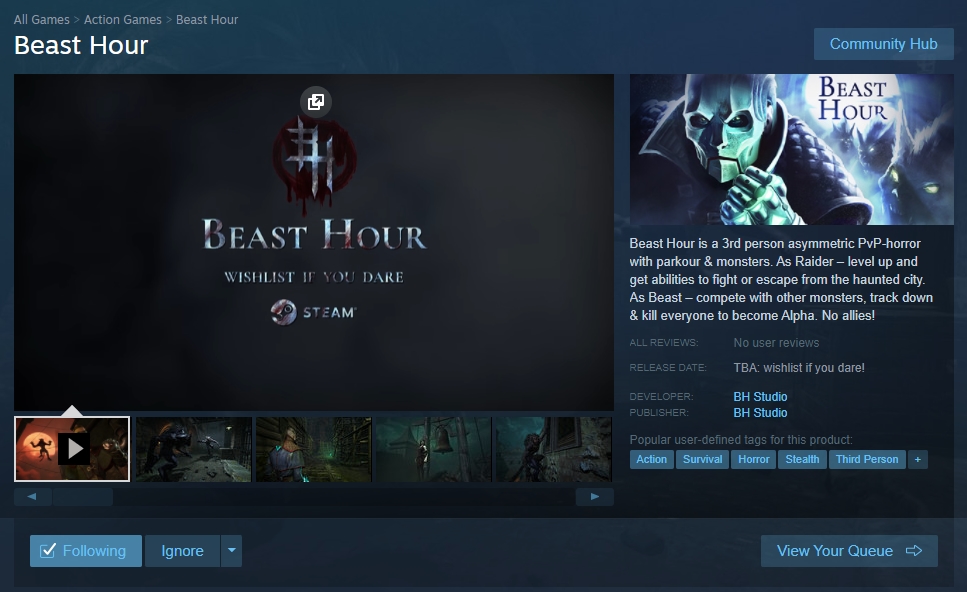 ​
But the most important and complicated task for us was the announce trailer. The team had never done anything like this before and put a lot of effort and time into it. Now we are truly proud of the result as this trailer represents the essence of Beast Hour gameplay and atmosphere.
​MAP
Just to give you an example of how far the game has come this year, let's see how Beast Hour looked like at the beginning of 2021 and the very end of it:
Burning district: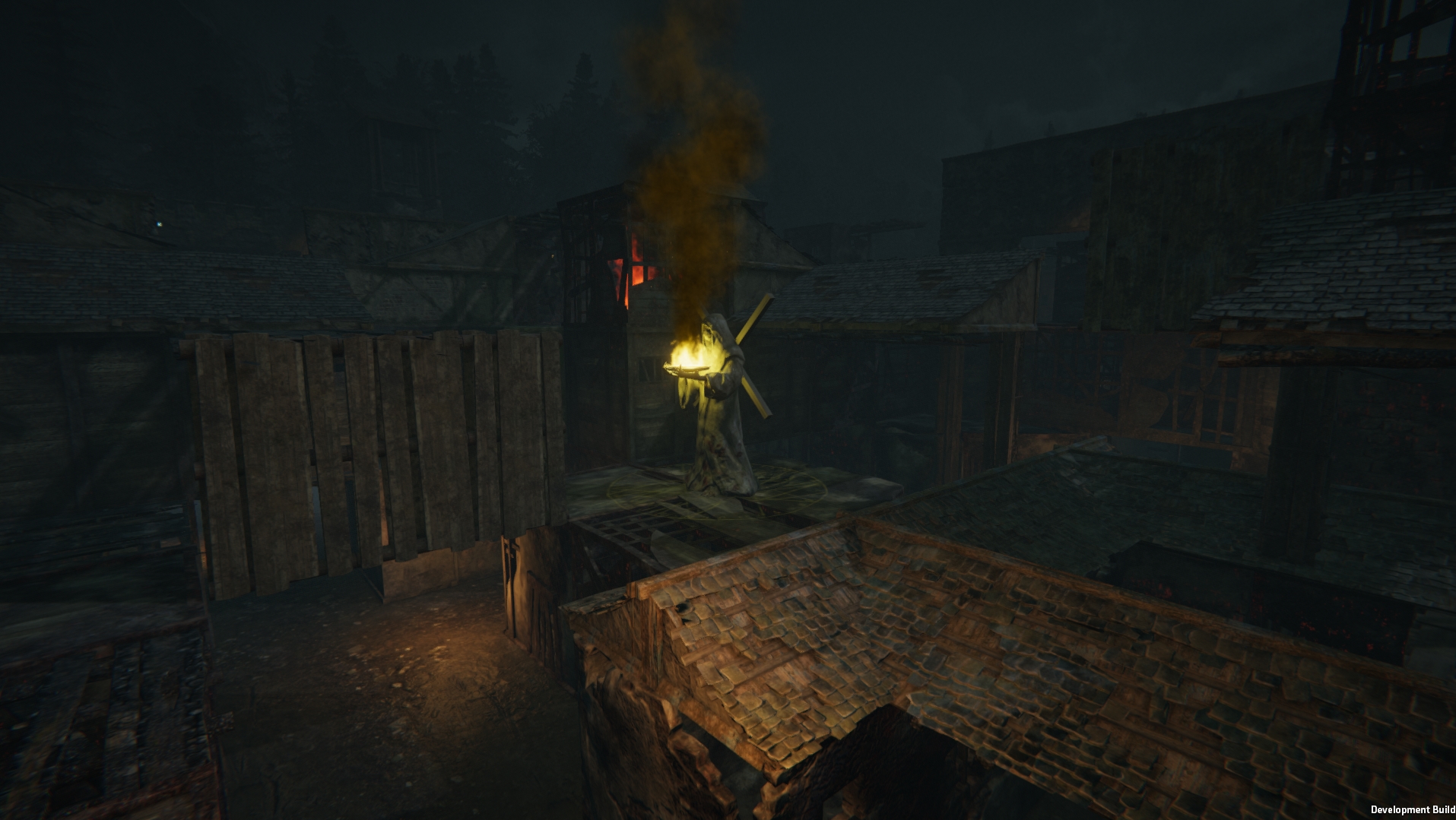 ​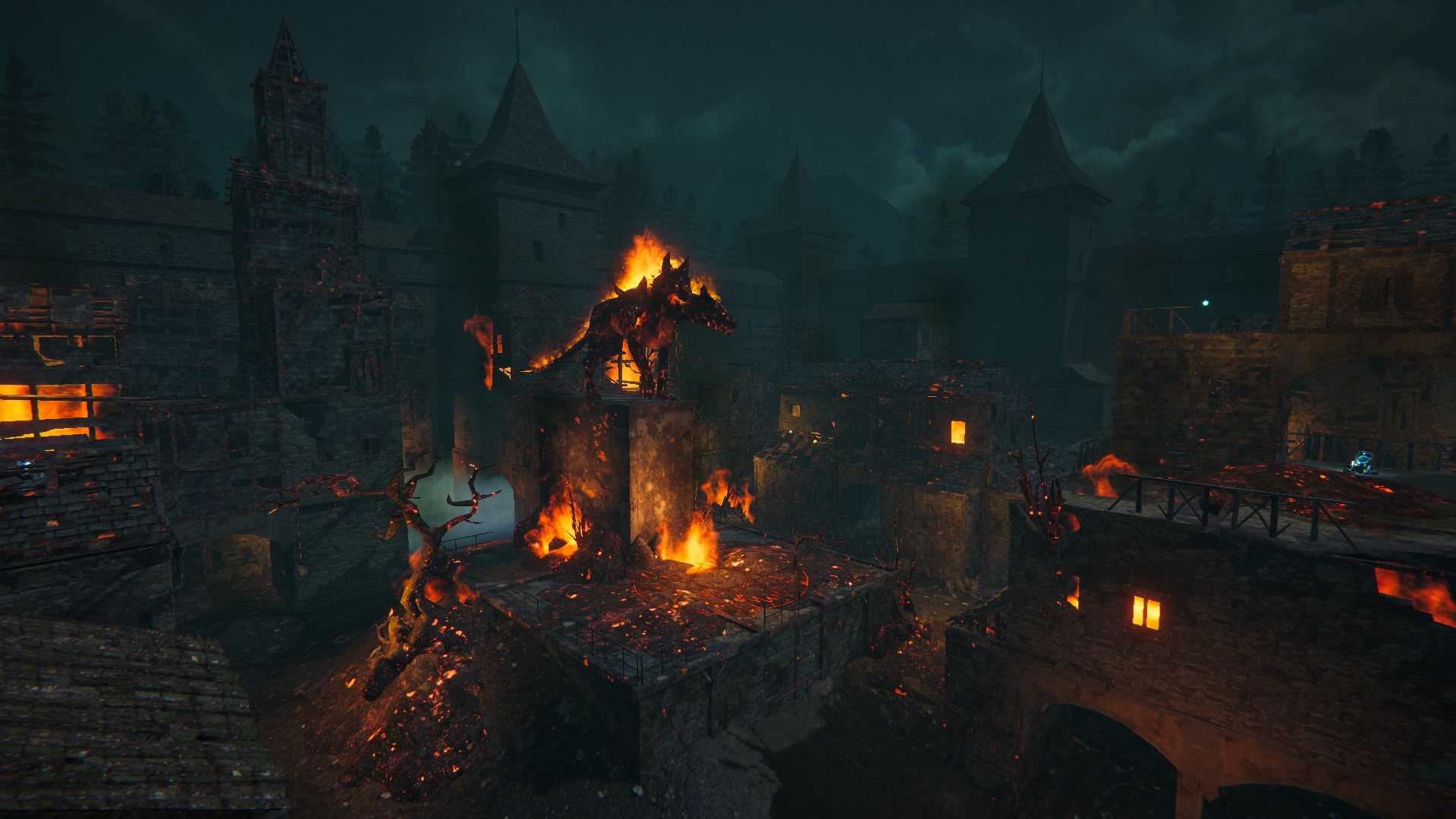 ​
Factory district: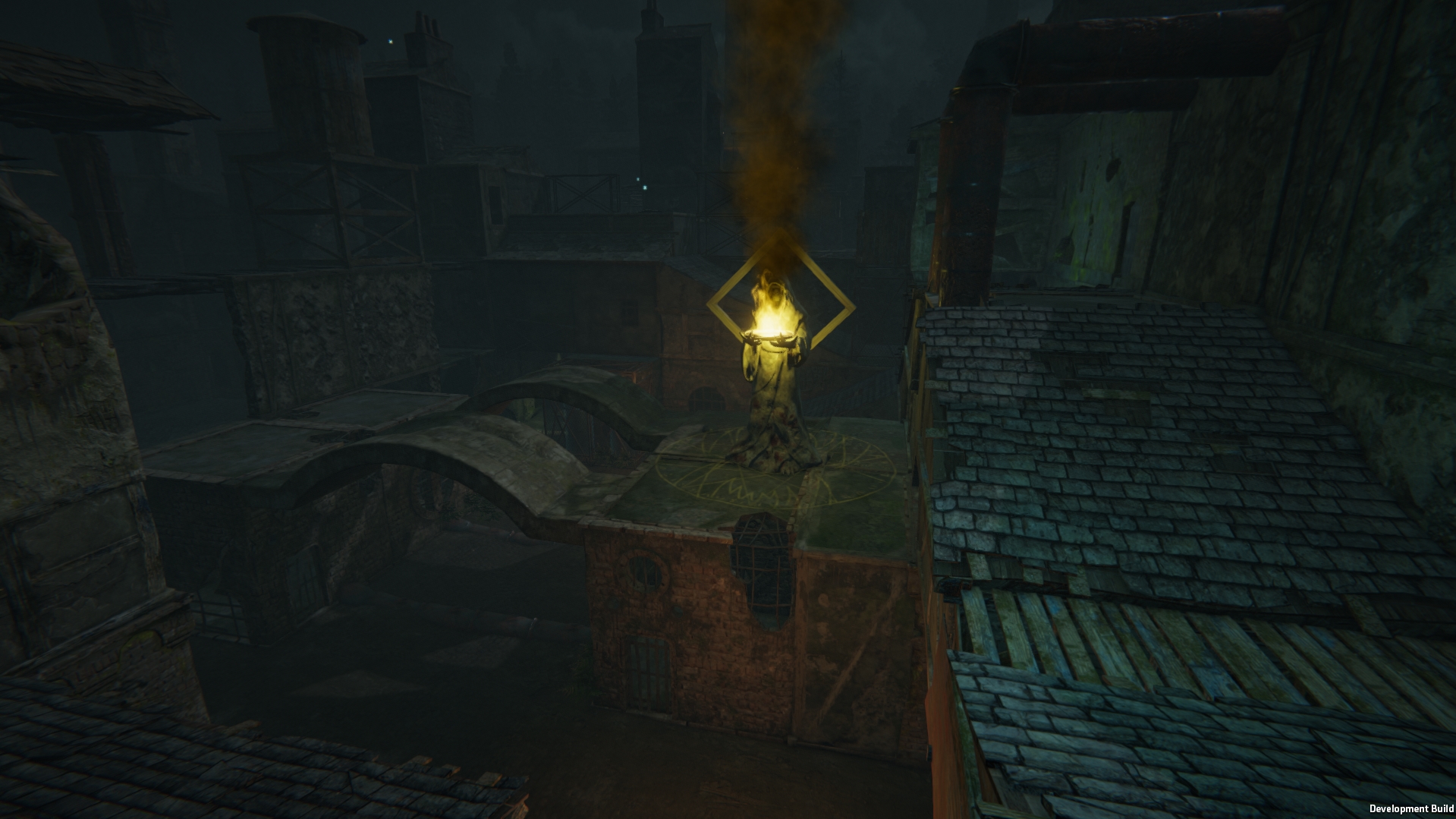 ​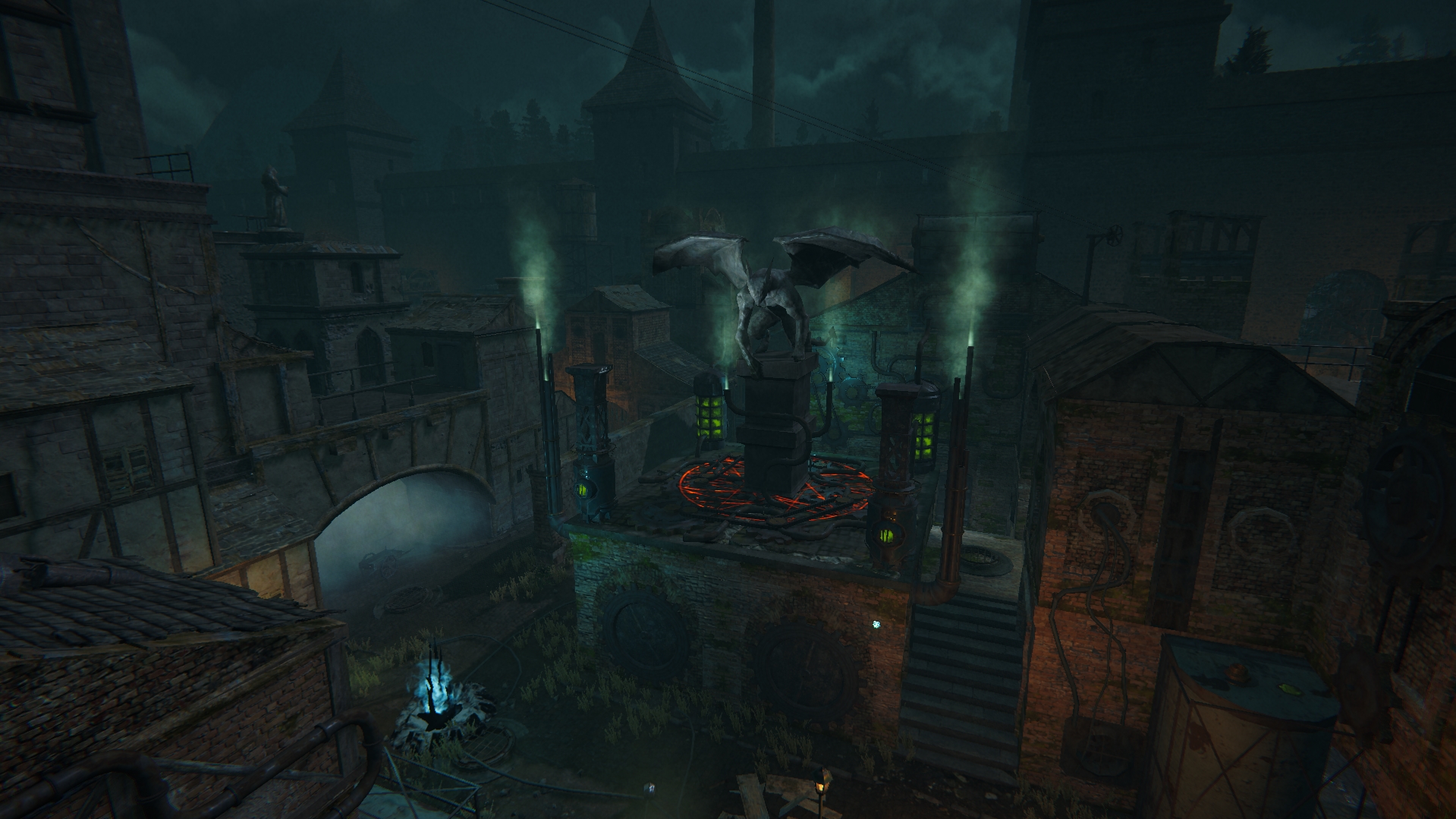 ​
Temple: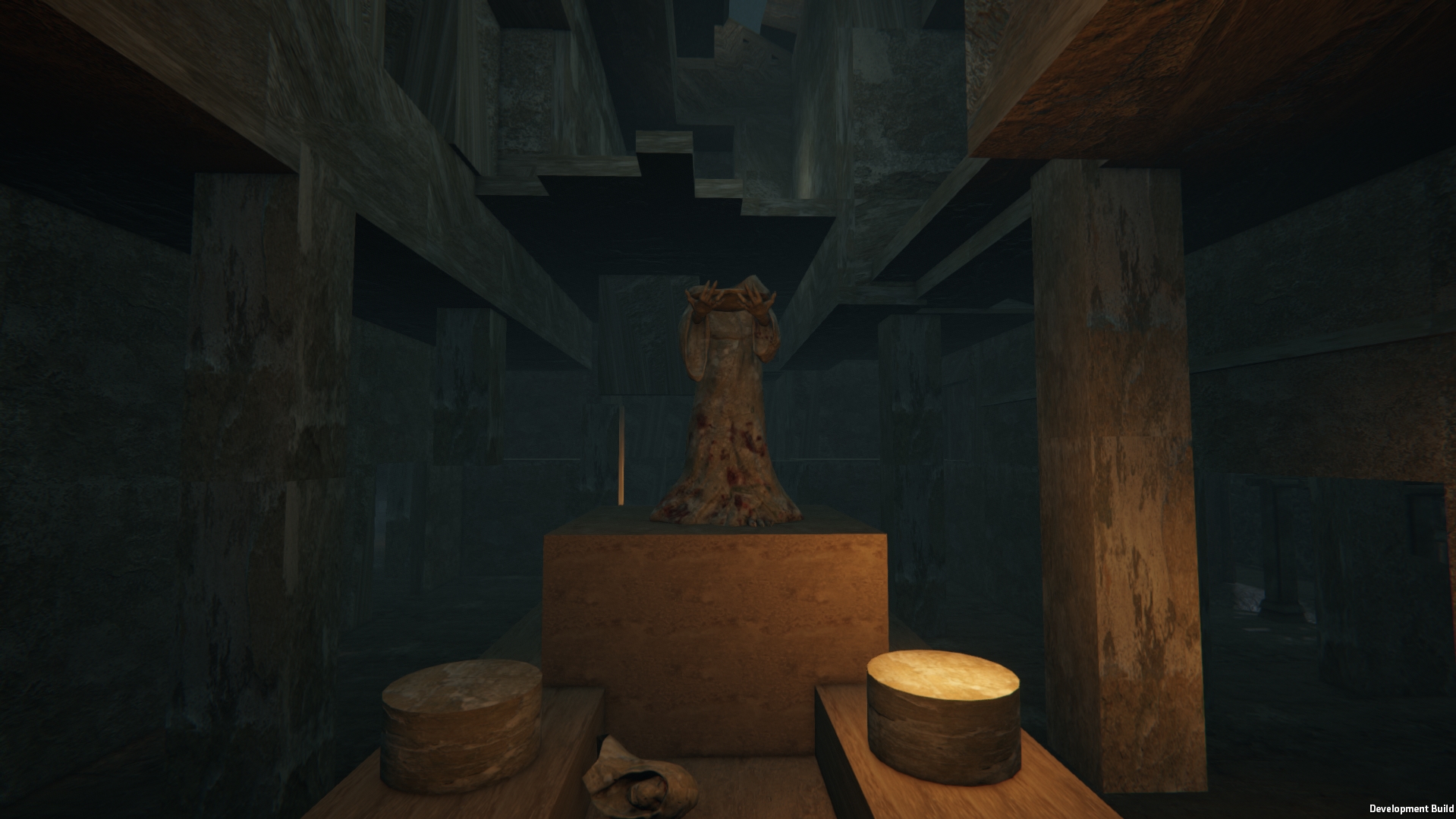 ​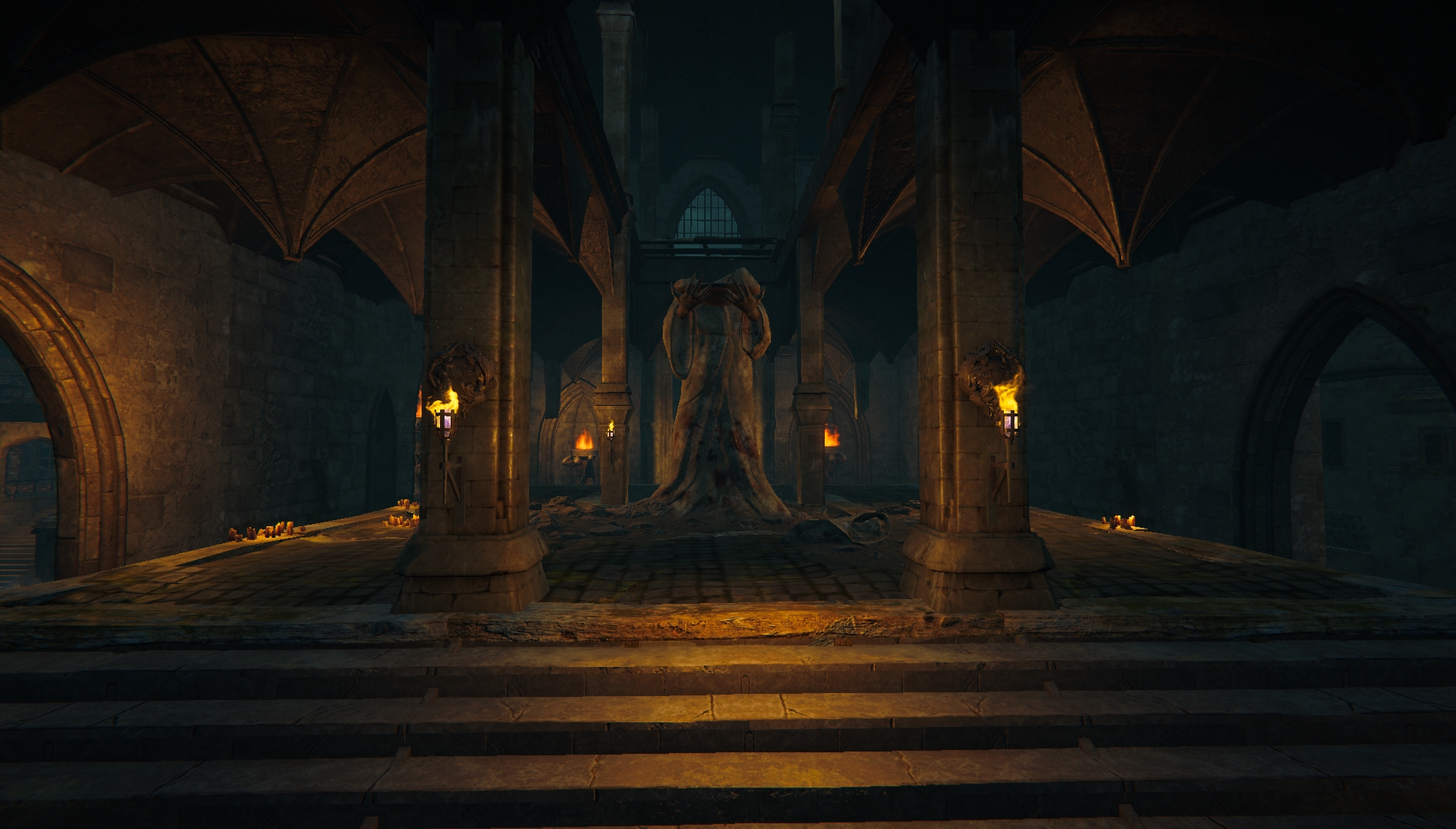 ​
We've basically reworked the whole map to be sure that Beast Hour looks and feels great to play. The streets of the haunted city ought to be immersive for every Raider and Beast. We keep on working on this part of the game so the next year will bring even more great progress!
UDOKU
In terms of characters, we have made an entire new Raider – Udoku Hiro. She is a poison-throwing lady deadly for those who dare to recklessly approach her without giving it a proper thought.
Udoku concept art:
​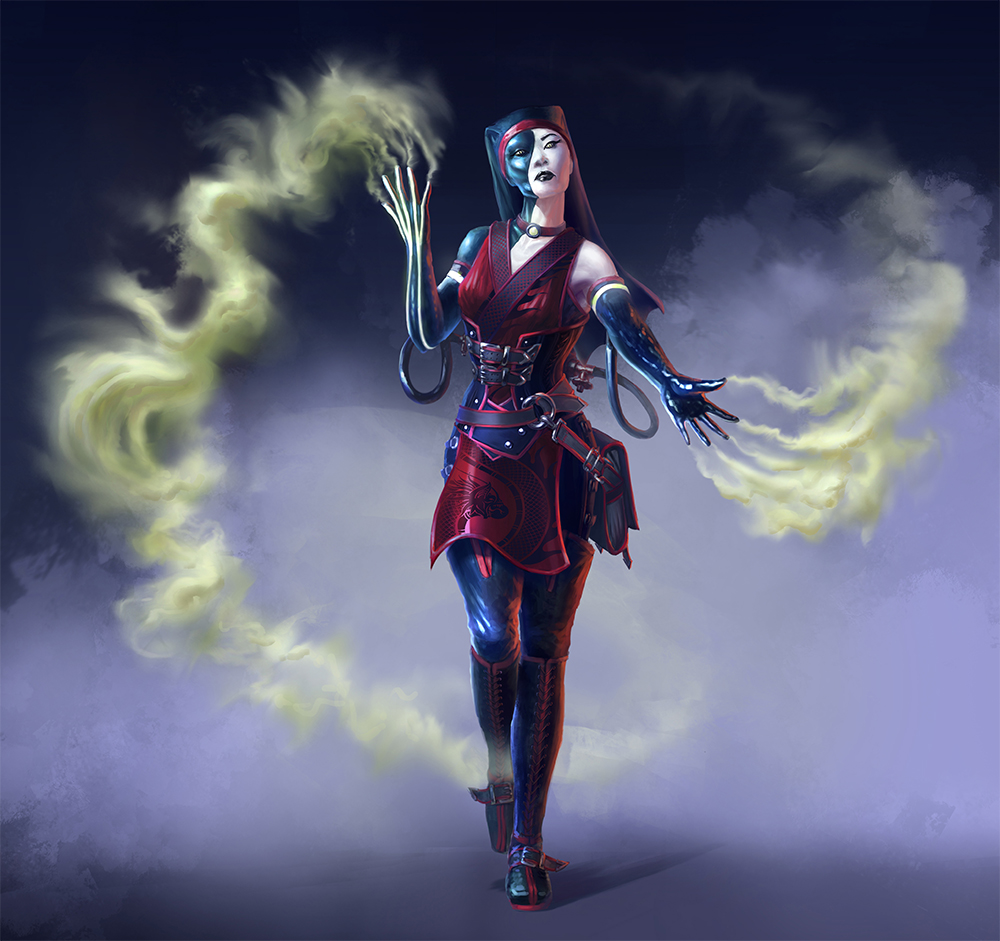 ​
The original idea was simple: the opposite gameplay of our first Raider – Zelus. Unlike him, she deals damage not via direct hits but through AoE DoT. Udoku uses double (and even triple!) jumps instead of blink, can blind enemies and leave a poisonous trail behind, which gives her a great advantage while running away from Beasts.
Udoku in action:
WATCH AND READ
2021 was also the year Beast Hour started participating in special gaming events. DreamHack Beyond became the first one. During the event we held a Q&A-stream which you can watch right now!
*It was at 5 a.m. our time – that's why the devs look so sleepy :)
For our Russian-speaking community there is an interview with the creative director of Beast Hour, Anton Morozov:
​If you know Spanish, here's the interview for you as well!
ALPHA-TESTING
Our team has almost doubled in size during 2021. That's because we want to start Alpha-testing for you to enjoy Beast Hour as soon as possible. 2022 is going to be a huge one for Beast Hour!
Sign up for the Alpha-testing coming in 2022!
Support us on Patreon to participate in closed playtests with devs, put your name in the credits, have a personal talk with us and many more!
Or just follow us on social media channels, wishlist the game and spread the word about Beast Hour. Every player matters!
If you want to help us with advice & feedback, just drop an e-mail at bizdev@beasthour.com!
Thank you for being with us on this journey!
The Beast will come!
P. S.
Any ideas who that might be?..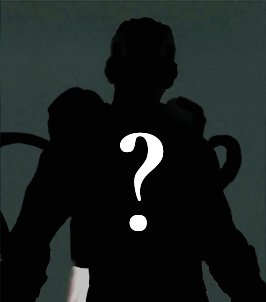 ​