Hello Everyone!
Here we are with another big update, and today with a playable Demo!
In this update I added the possibility to rebind all the main keys of the game(left, right, jump, shoot, new weapon, and eat crate). You can rebind those keys in the option menu.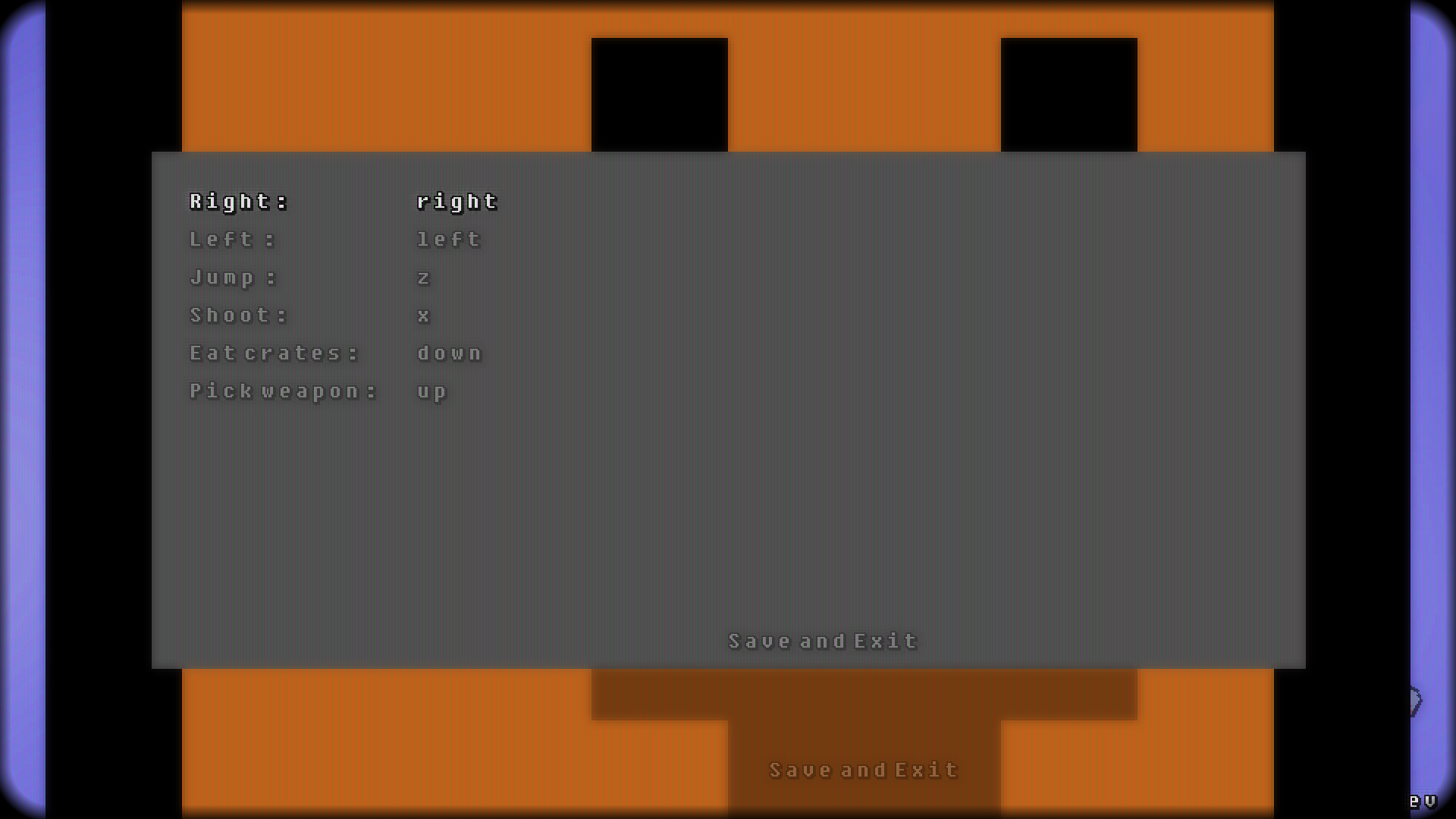 Other than that I also worked on powerups: some eye-candy added in the powerup selection menu, and a lot of balancing on every single powerup, so it can be more influent on the run. (Higher jumps now do not skyrocket you anymore, even if those are pretty funny)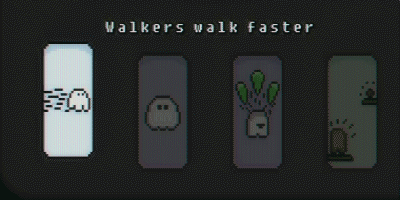 I also added a timer for the heals, so you can no longer run around and heal up to full hp in few seconds. This is a very work-in-progress feature since I'm not sure that it is the thing that I want to fix the "easy healing" problem.
I then added this in the medieval level: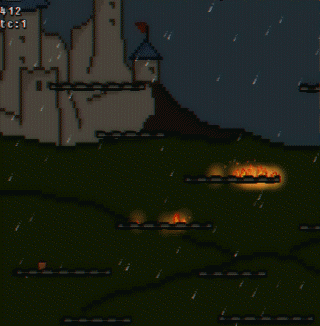 Which is a fire catapult in the castle that shoots at random point of the level. This is the first level with something "special" and unique for the level. I'm trying to add a unique characteristic in every level after the 5th (which is the level of the first boss of the game).
I also reworked a bit the weapon mechanics to introduce the full automatic weapons like the minigun and the auto-pistol, and to optimize some bullets.
Those were all the "main features" added in this update, not so much but I worked a lot to finally complete the playable demo of the game! It will be avaible to the download here: BeardedBear Demo 01
---
Here is the full change-log:
Added key binding
Finished key binding
Fixed enemy powerup selection bug
Balanced enemy powerups
Changed how pickups works, now you do not need to pick those up
Added full belly timer, now you cannot eat tons of crates anymore
Changed explosion sound, now it doesn't breaks your headphones
Added catapult
Added mk2 shooter shoot animation
Added antiexp sprite
Added eyecandy in powerup selection
Upgraded weapon shooting system for automatic weapon
Added auto-pistol
Chenaged minigun, now its full automatic
Added triplegun
Added auto-pistol sprite
Optimized and Cleaned a lot of code in bullets
Added cool music
Added rallenty music effect