Demo build 0.2.5c
Well, a lot of things happened.
The Kickstarter failed because we sucked at promoting it (more about that in Here1 and Here2) and even if we worked hard for 2 months preparing it, that wasn't enough for us. But hey, BeardedBear doesn't die here.

So, as I said, we are still working hard at it and we really upgraded it lately with new score system, new combos, new powerup twists, more fixes and more tweaking. Oh and yea, even leaderboards now (And I can tell you that even if it's a demo version it's big enough to make the leaderboards pretty competitive!).

I invite you to try the demo here and try yourself to get at least top10 in the leaderboards ;)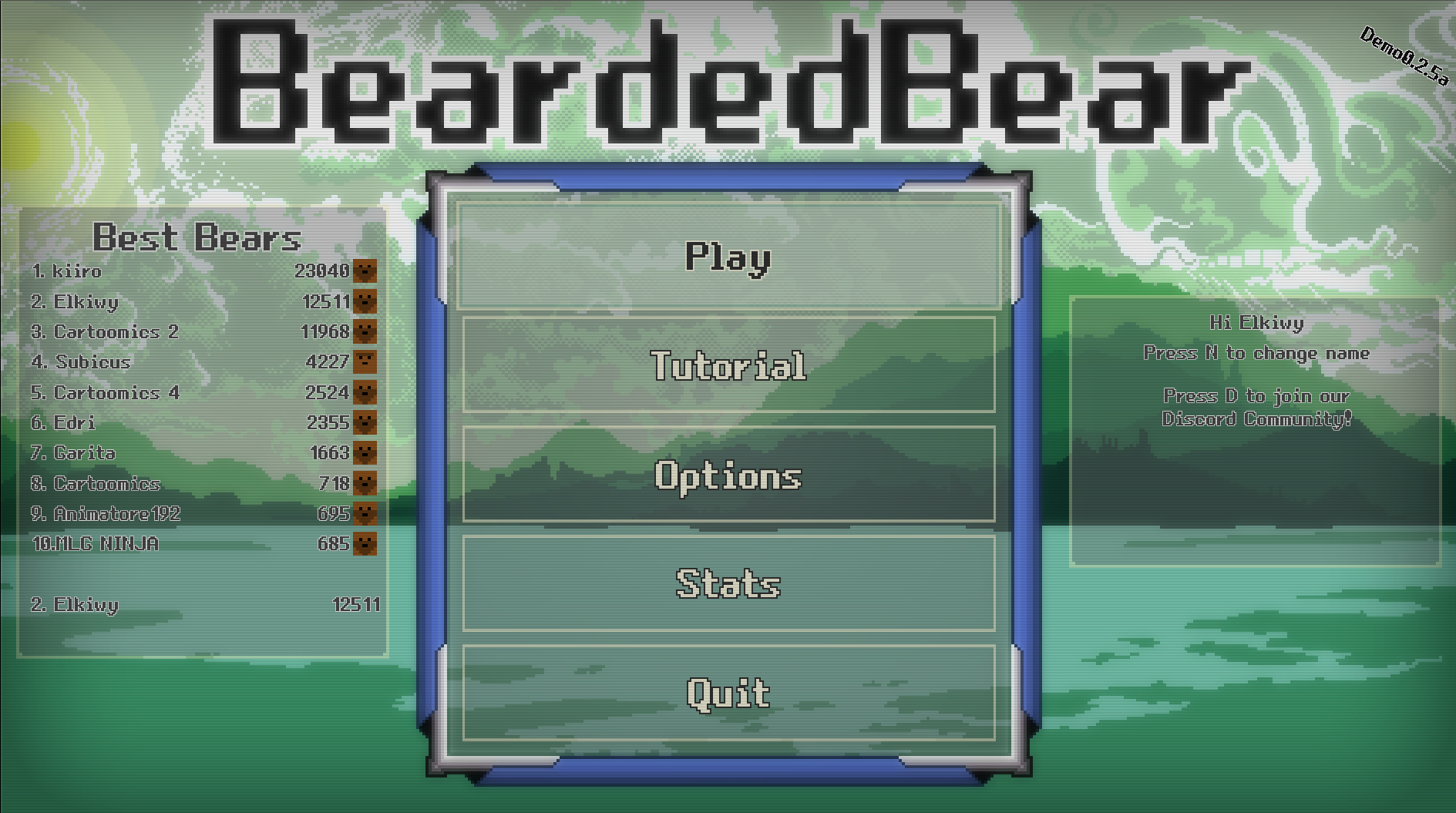 Demo Download page: Beardedbearthegame.com or download it here


NB: I'll update the demo more frequently on the official website so it's always better to check that there first.
As always, if you have any question feel free to ask that here and I'll get at you as quickly as possible

-Stefano