In the video below you can watch the new feature.
Gauss Cannons can now use HP munition (Hollow Point), they deal more damage but are easily stopped by armor. They are colored green.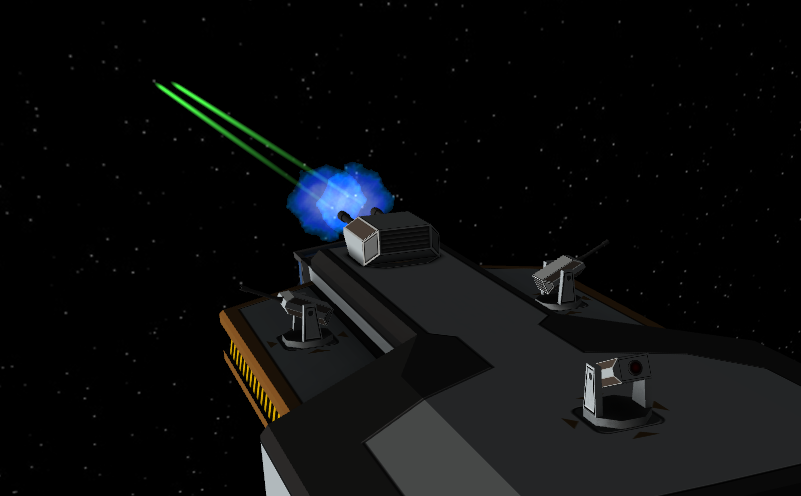 Battleship Commander is a single player, non twitch-based sandbox space game. The features that differentiate it from others game of the same genre are the accurate damage modeling and ship customization. The ships are made of hulls with slots for component and turrets. You build the ship by filling the slots with components. These can be for examples powerplants, engines, weapons and many others.