This news is about vehicles, with most of them probably being unique in the BF modding scene.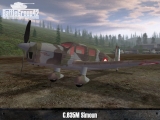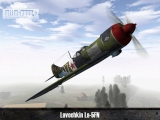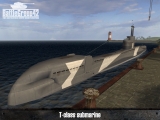 Let's begin with a maritime addition: our naval specialist Cabrio completed our row of submarines with a British T-class submarine. With 53 units build it was one of the most produced British submarine types and with a length of 85 meters a bit bigger than the German Type VII submarine. The first boat of this class was launched in 1938, with two following in 1939. During World War II the T-class - so named because every boat's name began with "T" - was mainly used in the Atlantic Ocean and the Mediterranean, but also in the Indian Ocean. Like their German counterparts they hunted enemy transporters and warships, but also transported special units and their equipment to their destination. 16 boats were lost in battle or due to accidents, another was given to the Netherlands in 1943 where it served until 1962. Some of the surviving boats were still on active duty years after the war, with some being scrapped not until the 1970s. Our T-class boat is armed with seven torpedo tubes, six bow tubes and one rear tube, as well as a 100mm deck gun.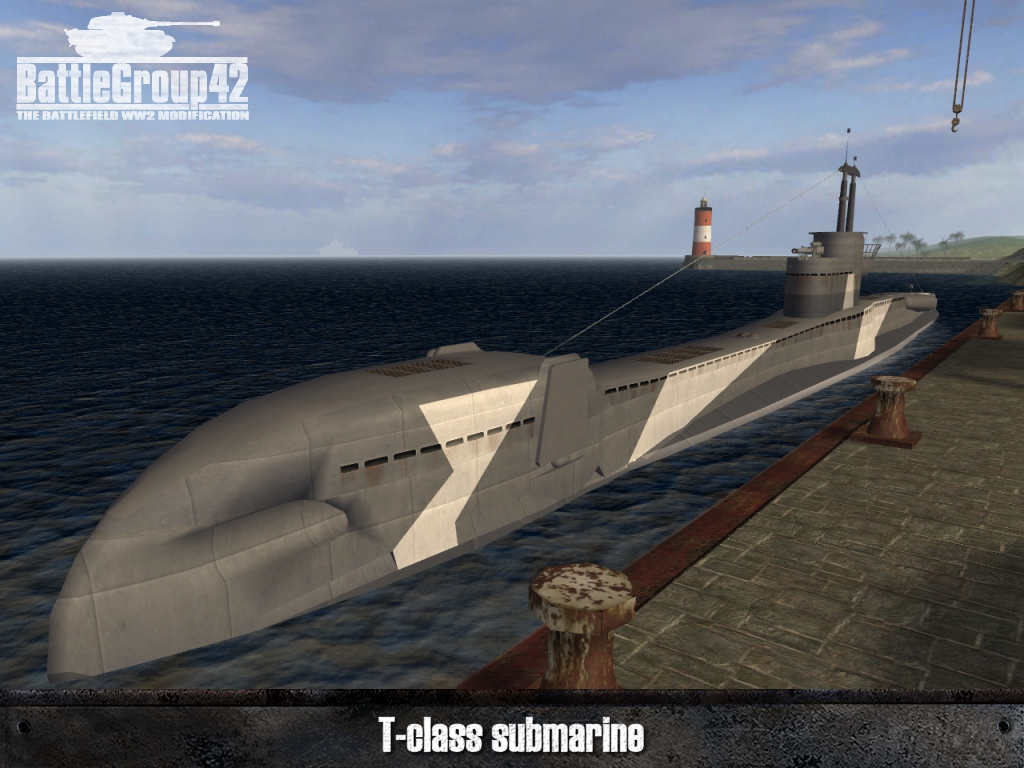 Our next addition will surely delight our pilots: With the Piaggio P.108 the Italians finally got an adequate bomber - we'd preferred a Savoia Marchetti SM79 (being more universal), but the P.108, of which only 24 units were build as bombers, was available and since it's a rather unusual plane we gladly took it. The four-engined bomber carried a 3500kg payload of bombs and saw action in the Mediterranean and North Africa. Most of all, its defensive armament was very advanced: A radio-controlled turret with two 12,7mm machine guns each was installed in both the outer-engine nacelles. Each turret was controlled by a gunner located in a glass cupola on the fuselage. Additional machine guns included one 12,7mm gun in the nose, two 12,7mm guns in a retractable ventral turret and two 7,7mm waist guns on some models, making the P.108's performance and armament comparable to the B-17 Flying Fortress. Until the Italian surrender in 1943 all planes except five were lost, the latter being taking over by the German Luftwaffe which used them as transport planes. Our model was made by Oleg Pomoshnikov and reworked for BG42 by Kraetzer.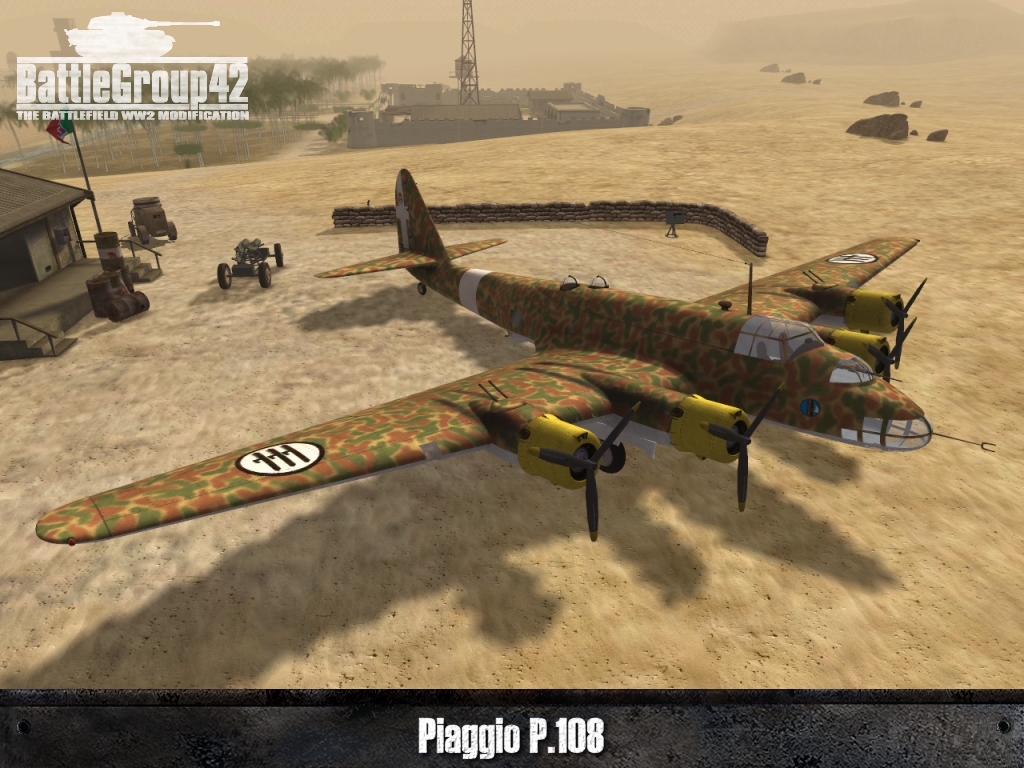 The latter is also responsible for our next addition: The Russian fighter plane Lavochkin LA-5FN, which we already mentioned in prior news. It will be present mostly on mid-war maps. What we hadn't done yet is showing you pictures of this really beautiful model. The LA-5FN was among the best Russian fighter planes and flown by several renowned fighter aces.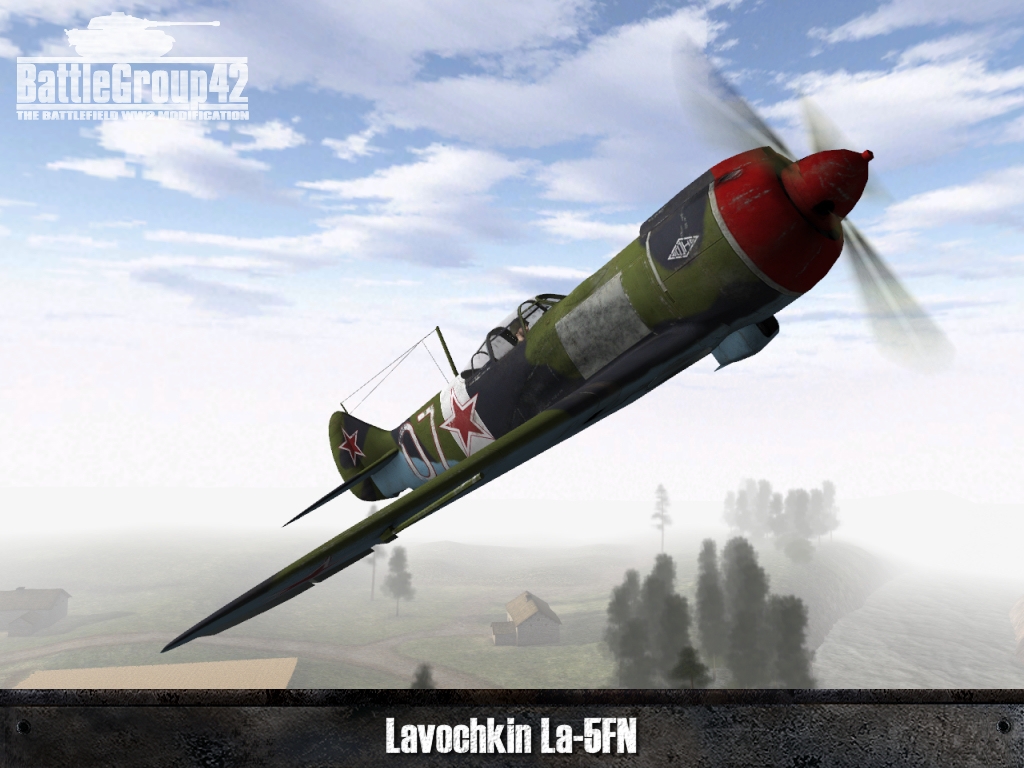 At the end of this news we present you another rare bird: The Caudron C.635M Simoun was originally designed as a light touring monoplane in the 1930s, but also served as liaison and courier plane with the French and Belgian air force. Some machines were also used by the British as light transport plane in North Africa and the Mediterranean. The Hungarian air force received some planes, as well as the German Luftwaffe which captured a few planes during the attack on France. The Caudron Simoun is unarmed, but in BG42 it can transport some troops and, just like its German counterpart, the Fieseler Storch, can act as artillery spotter. The model was created by DHHH and features a civilian and military texture. It's also used as static wreck.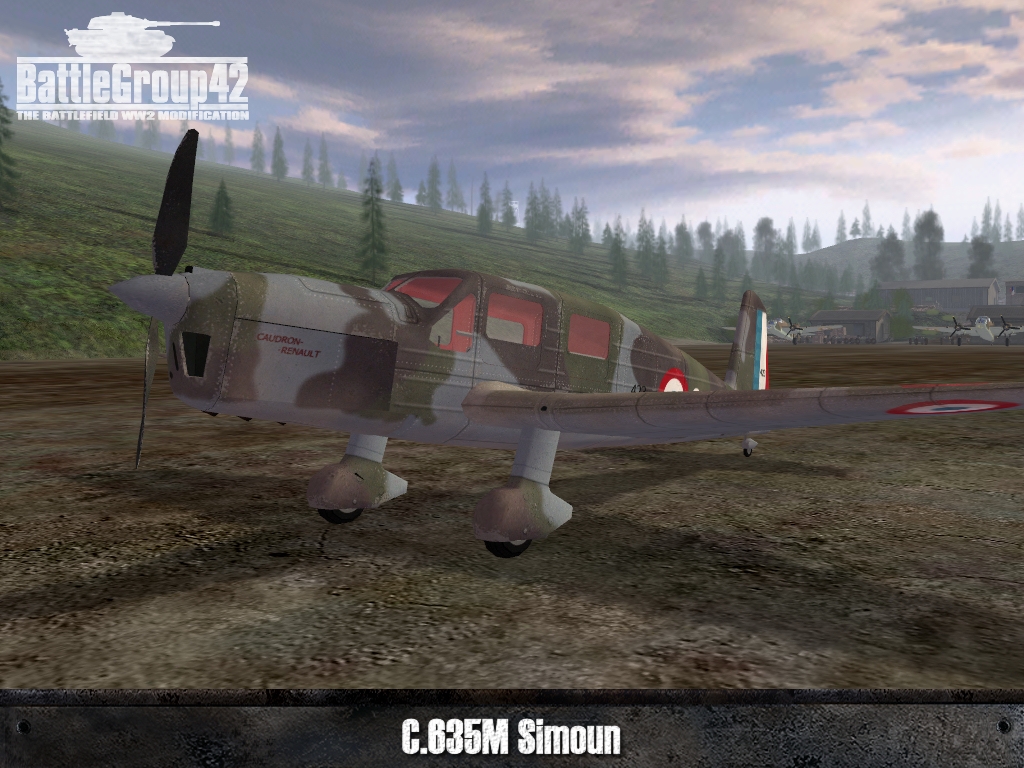 That's it for today's news. As mentioned - the release that not only our fans but we ourselves are longing for, is within sight, so stay tuned and visit us regularly on www.battlegroup42.de