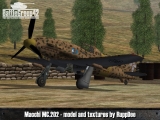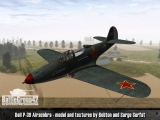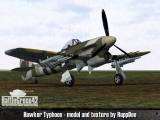 But instead of moaning we want to heartly welcome three novelties of the Battlegroup42 airforces. The first one is the Macchi Mc.202 "Folgore", and its almost identical successor Macchi Mc.205 "Veltro". Our modeler RuppDee completely re-worked our prior model of the most likely best Italian fighter-plane of World War II - in addition to that he delivered several texture variants for two different squadrons of the Regio Aeronautica, as well as two textures for Italian units fighting for the Allied or Axis side after the cease fire of 1943. Both Macchis are available as pure fighter-planes as well as fighter-bombers.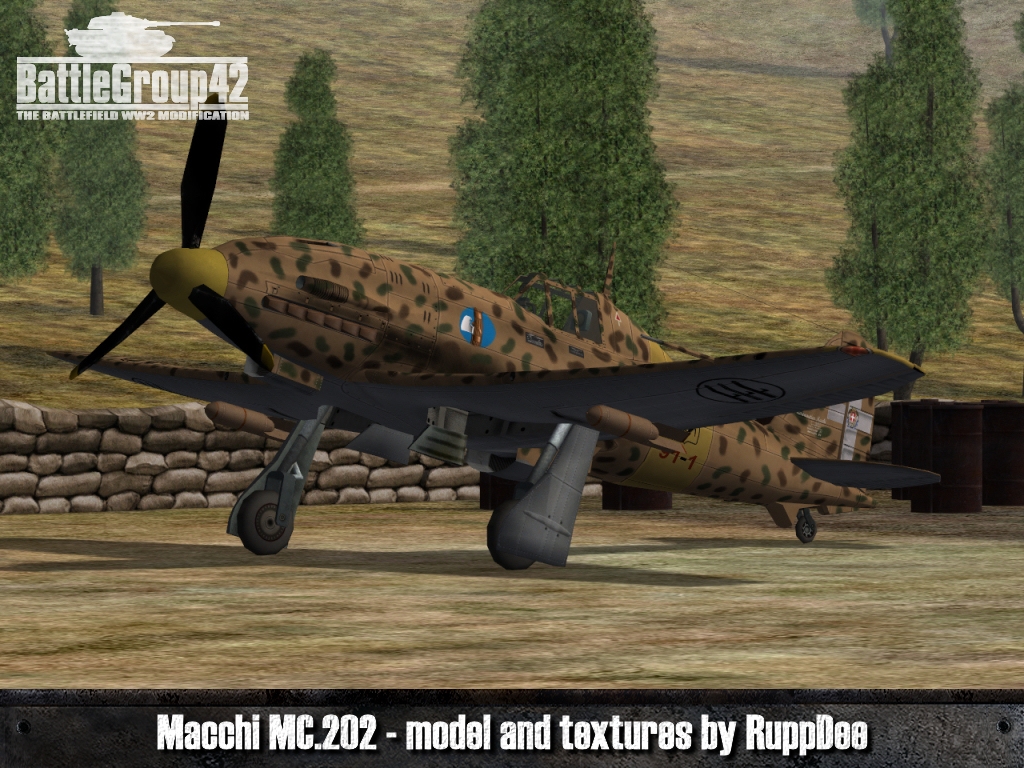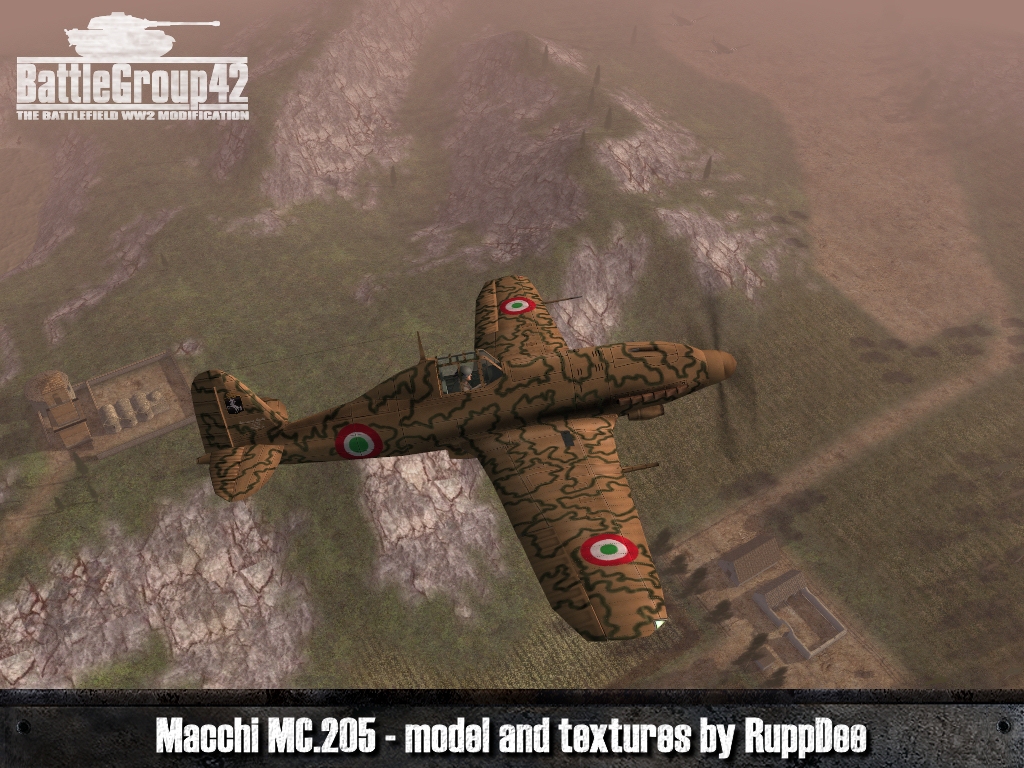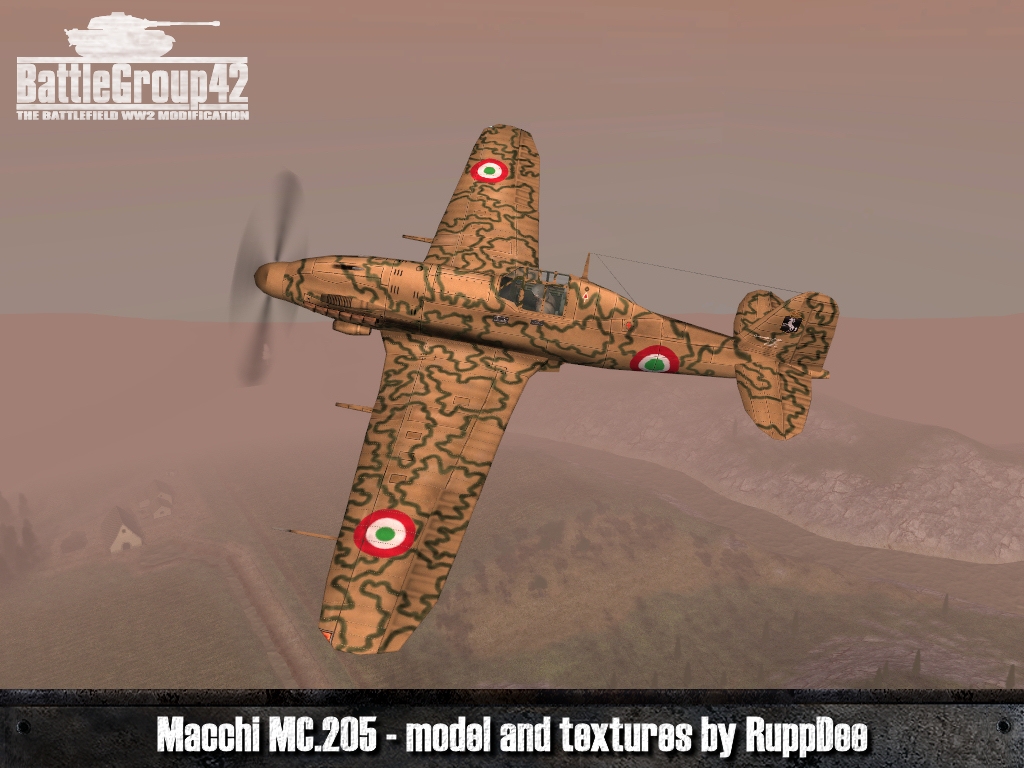 Number two of our presentation today is a replacement for an older, lower quality model. This time it's the Bell P-39 Airacobra, an American fighter-plane with an unusual mid-engine placement. It was rather disliked by US pilots, but highly praised by pilots of other airforces, especially the Russians. Our new P-39 came from the old BGF vehicle pool and was designed and textured for the Soviet airforce by Bobton. SargeSurfat delivered additional textures for the US Army, which used the P-39 in the Pacific as ground support, as well as for the Free French, who used the P-39 in Northern Africa, the Mediterranean and Southern France.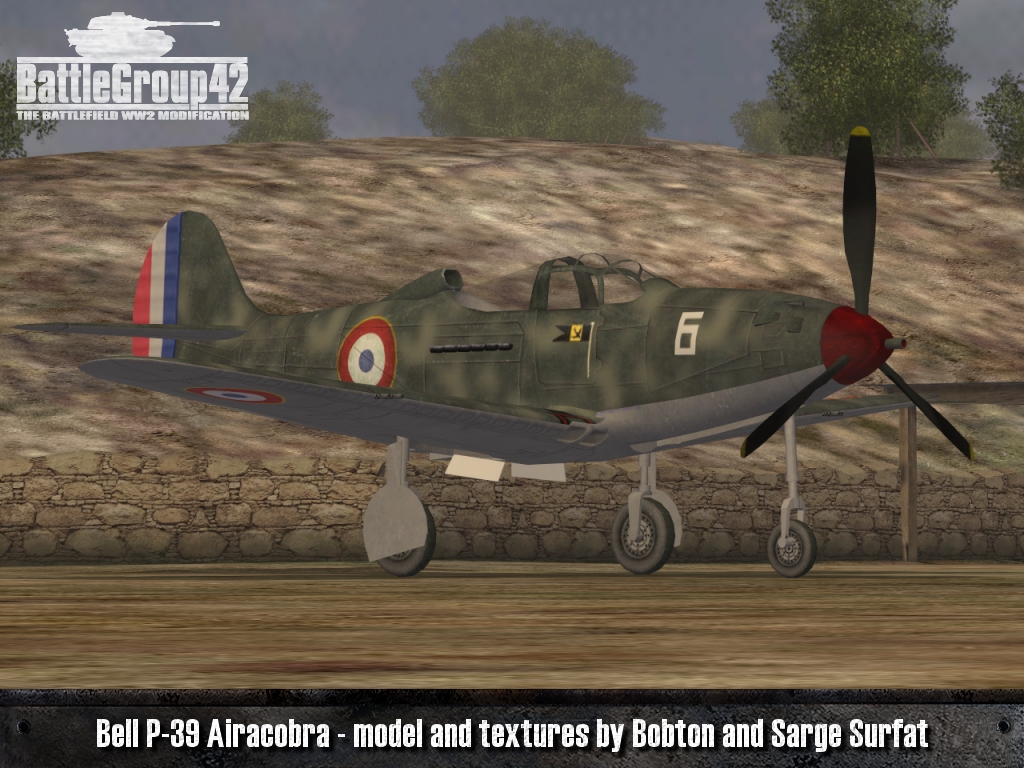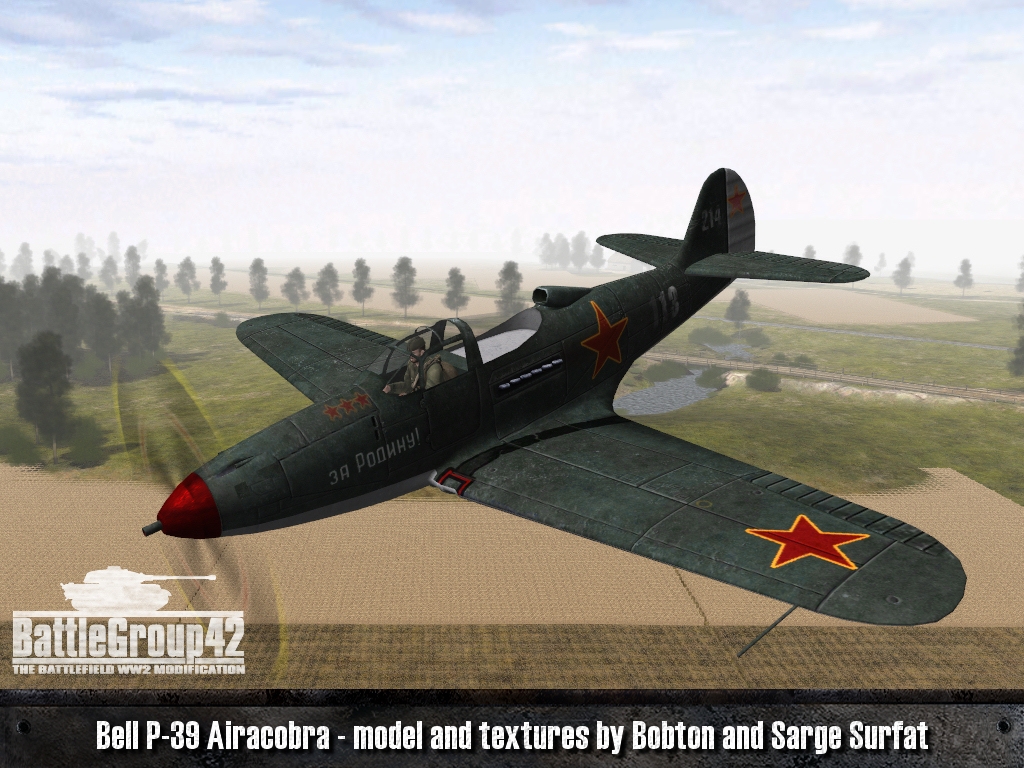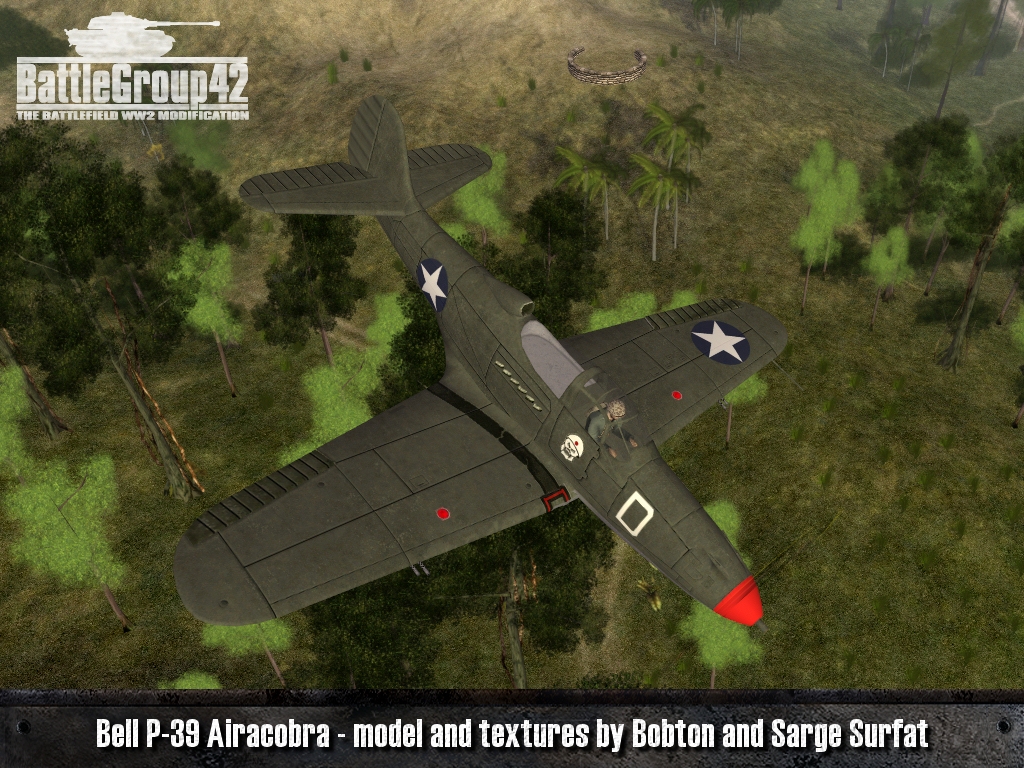 Our number three for today is a completely new addition made by RuppDee: With the legendary Hawker Typhoon, we were finally able to close one of the worst gaps in the Battlegroup42 plane collection. This fighter-bomber, with its martially looking chin-mounted radiator, was especially feared by German tank units because of its cannon and rocket armament - when Typhoons were in the air, it was almost impossible for the German columns to leave their cover in the daytime. Apart from its heavy armament, the Typhoon was also very fast, making it very hard for German figher-planes to intercept it. Our model appears on some maps starting with June of 1944.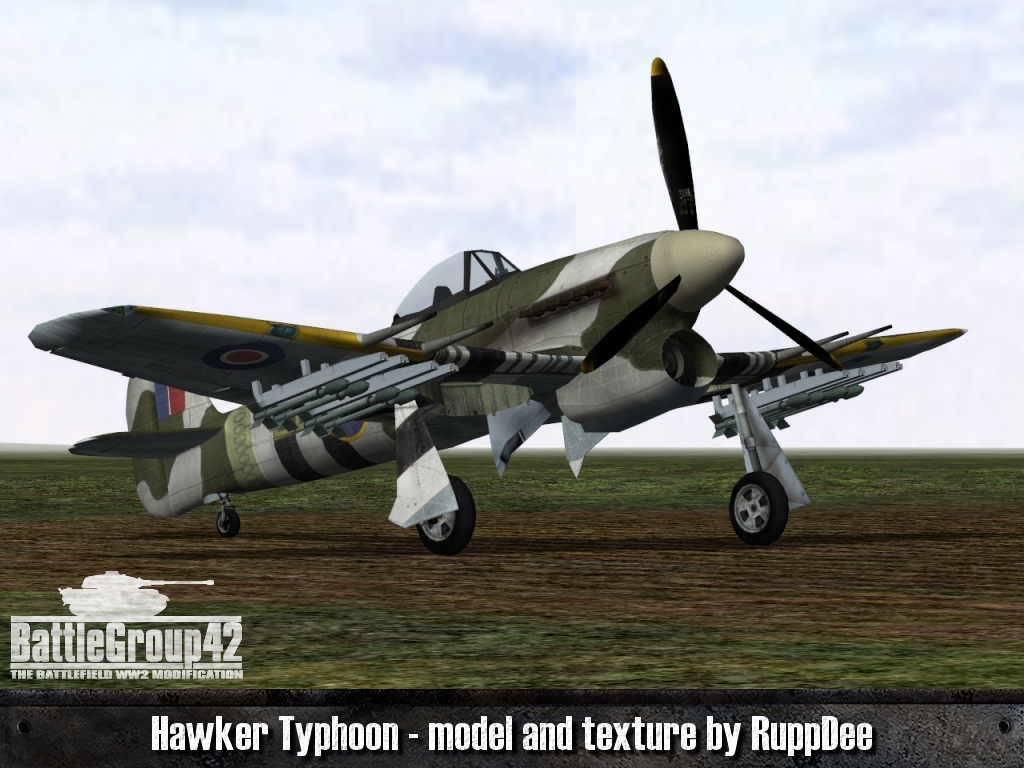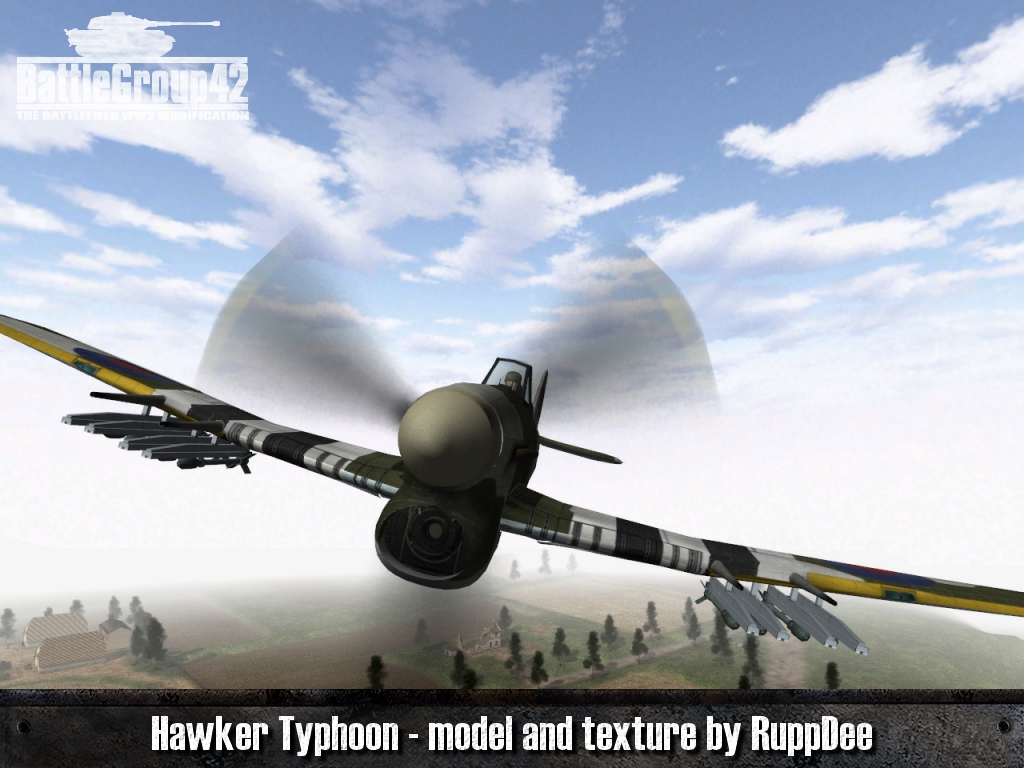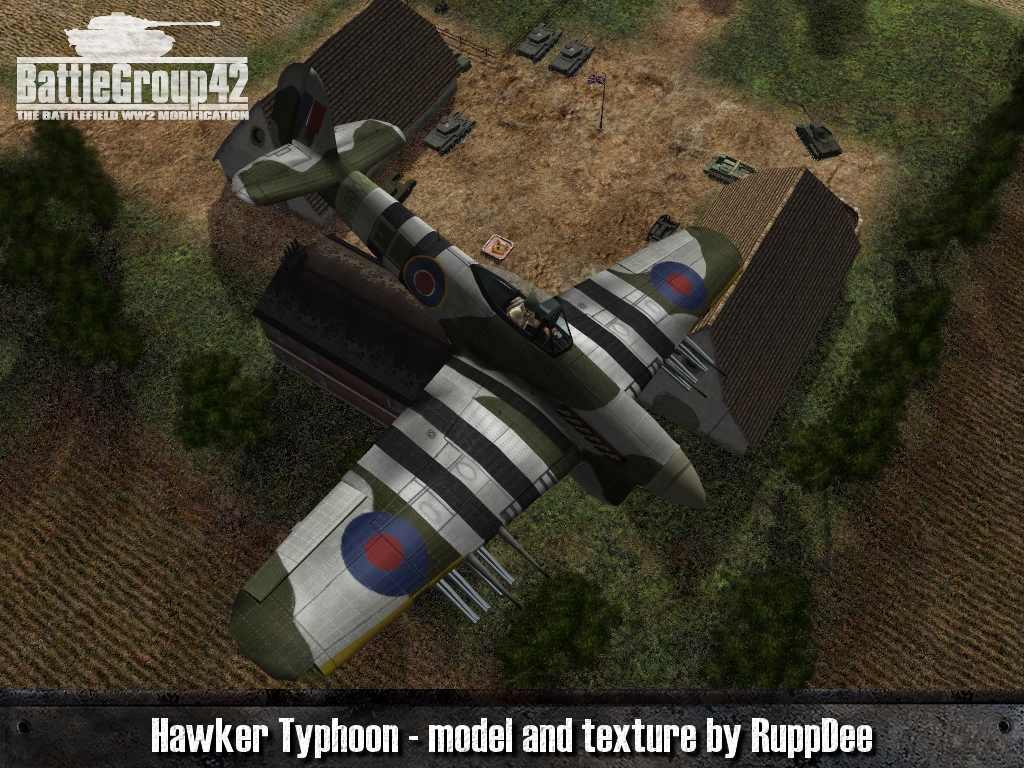 That's it for today. As mentioned in the beginning of this news, we had hoped for more resonance to our call for help regarding the stand-alone version of Battlegroup, and therefore we want to advertise on this again. We're looking especially for talented modelers for static objects of any kind, but also animators and UDK experts. Just apply in our forum at www.battlegroup42.de..
Anyhow, we're undauntedly continuing working on this project. More on this in another news.