Hello I'm lorul1 creator of Battles of the Storm. Welcome to my Kashyyyk EA battlefront recreation project for Star Wars Battlefront 2 2005 !!

Making Battles of the Storm was so much fun and hearing everyone reaction to size and scale of the battles was an awesome experience. One thing that made Battles of the Storm good was that you were a single unit placed in a 100+ vs 100+ battle and you really get a sense of all out WAR.
All out war is what I do best !!
(VERY VERY EARLY ALPHA IMAGES)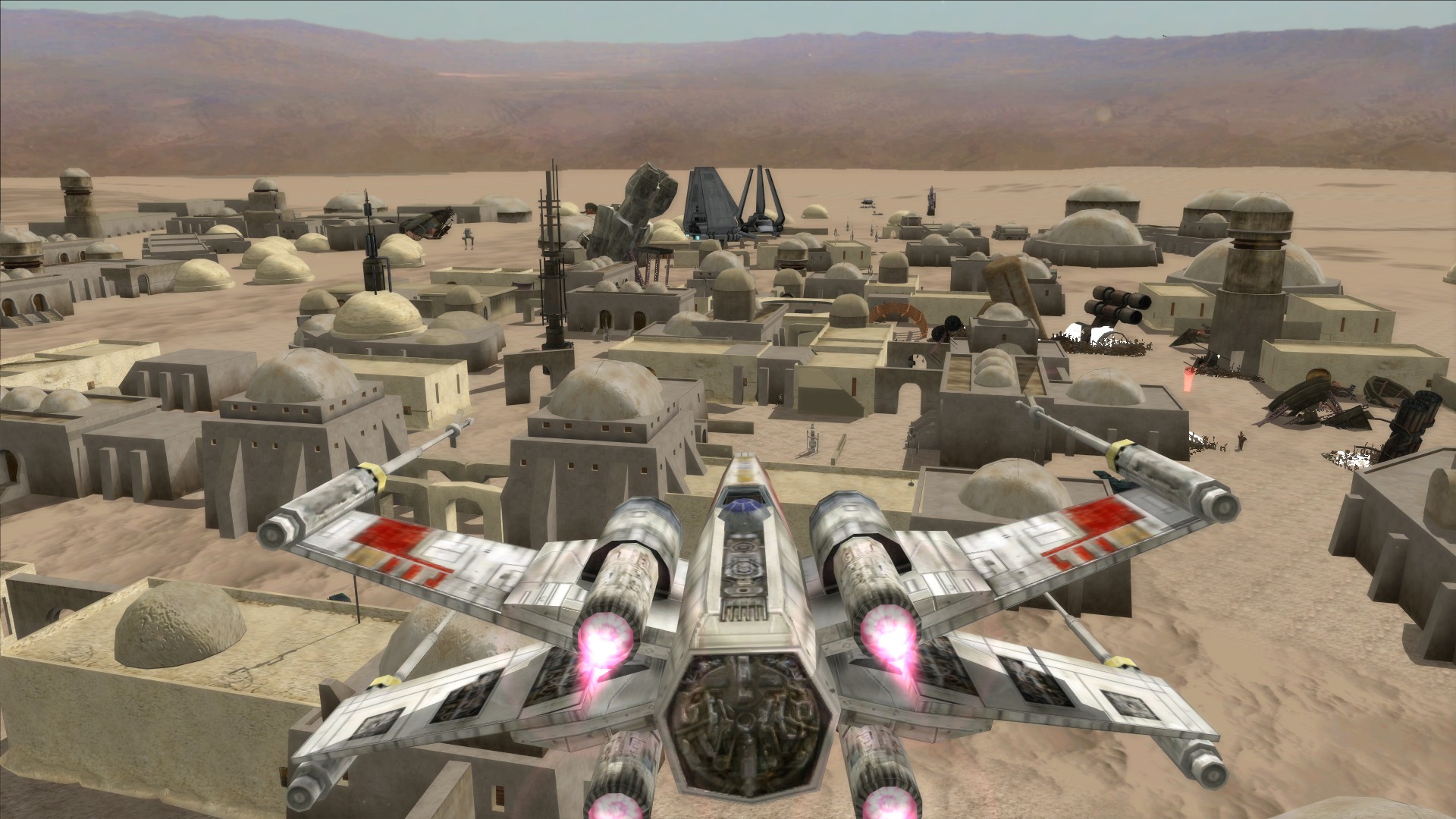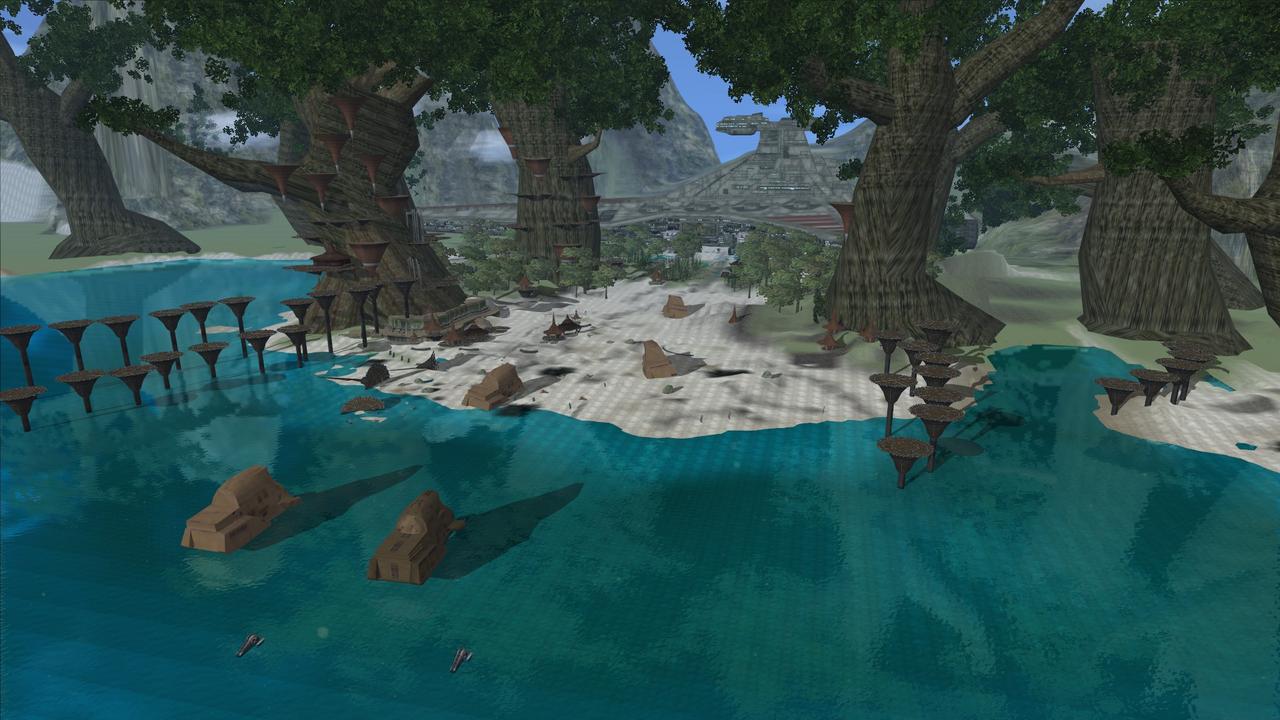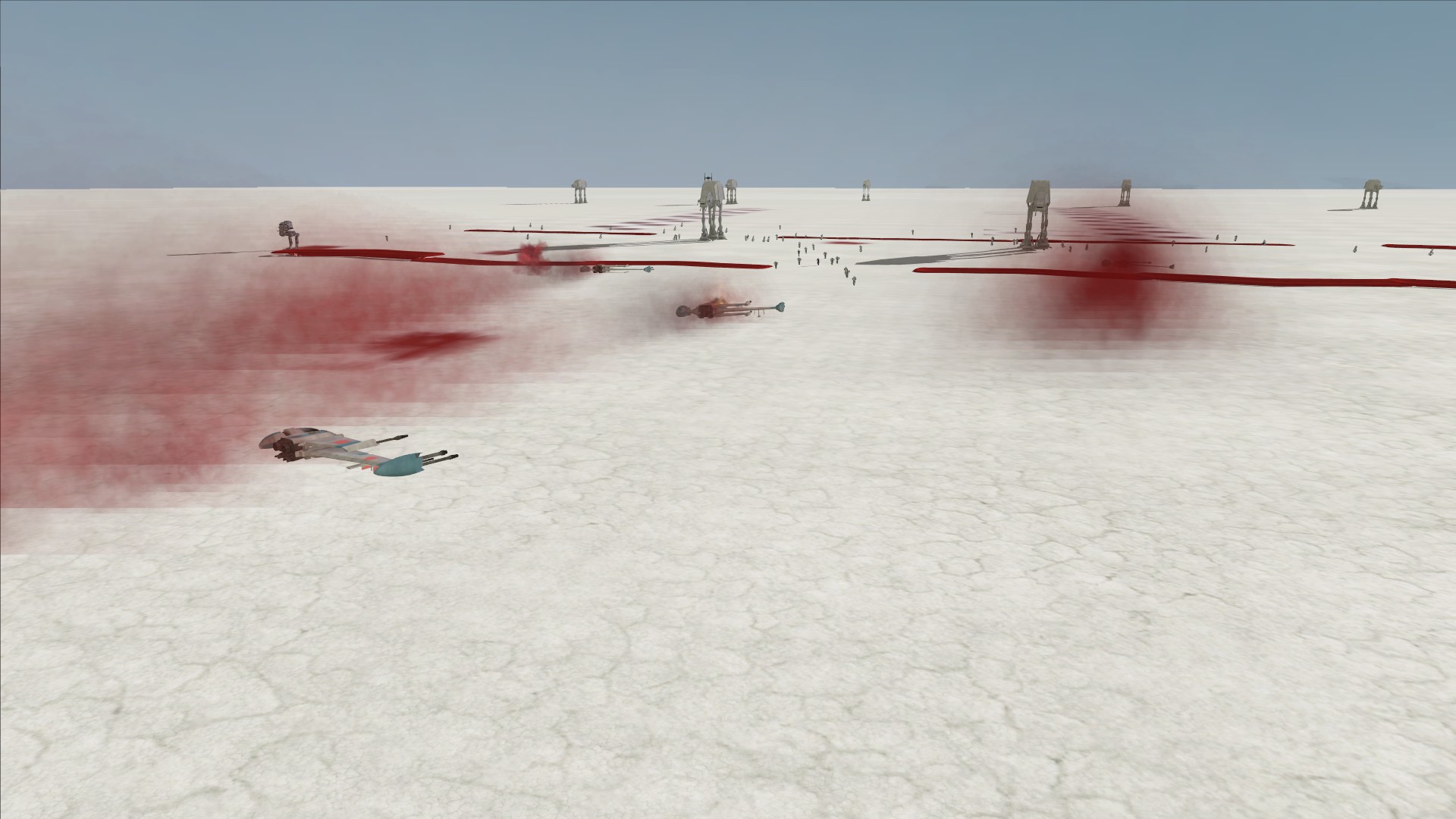 After watching and playing battlefront 2 EA, I was impressed. Of course EA did well with graphics and sound design again. But one of the biggest problem that I saw some of there maps is that the unit count doesn't seem big enough ... it wasn't a war. When I think of the clone wars I think of the thousands of clones battling on Geonosis, or the hundreds of droids storming the beach of kashyyyk with so many laser and missiles everywhere. Star wars battles especially clone wars battles ARE over the top, chaotic , and have hundreds of clones.
Hopefully EA will add an "XL" or "battlefield 1 operations" type mode at some point, but I the message to DICE and EA is that we want large scale clone wars battles JUST like we saw on TV and in the Movies ! We want to be IN the battles and that means chaos and scale (bigger maps and higher player and vehicle count).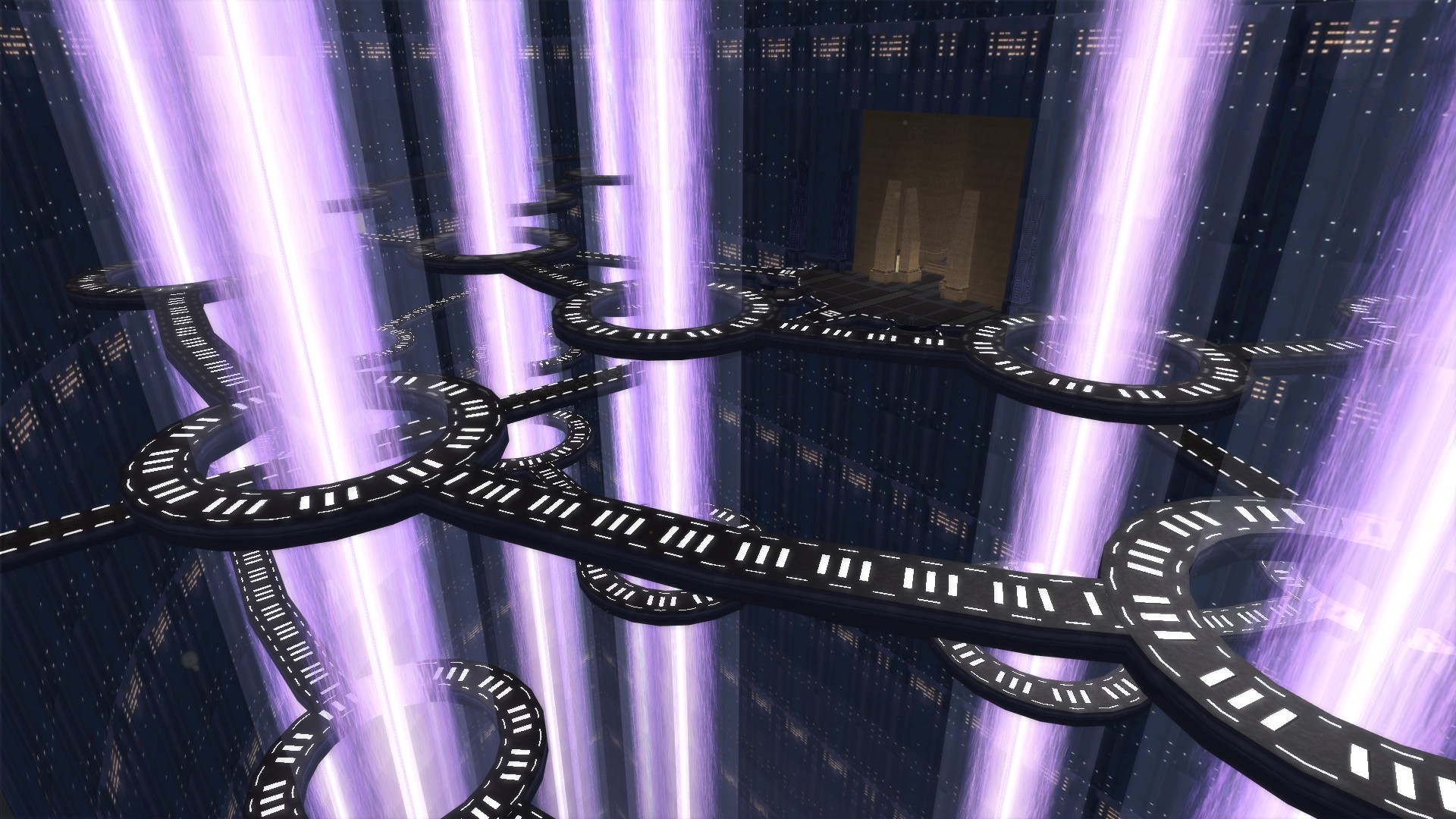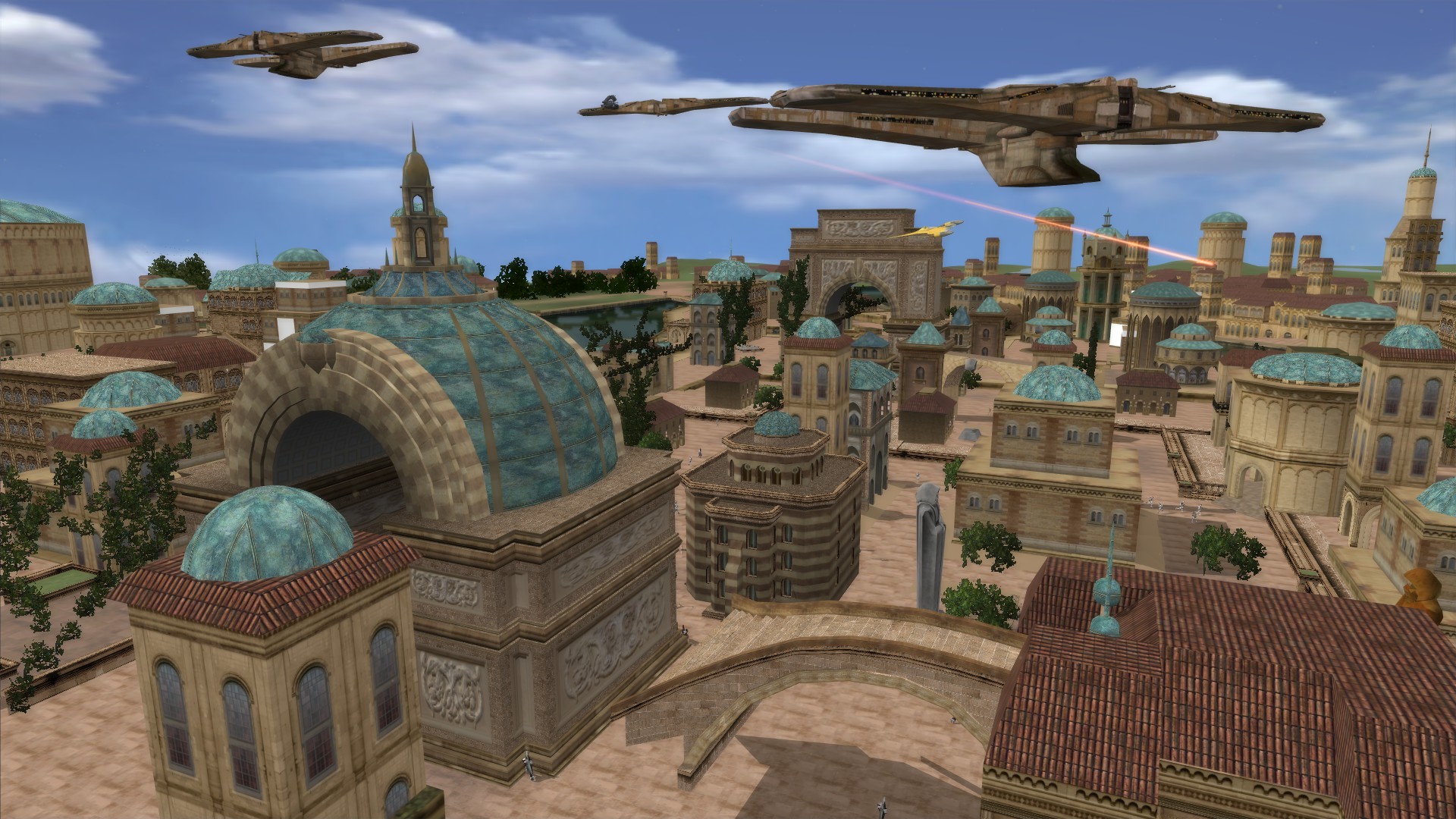 - credit for new Naboo models go to Sereja
- whats new is old again !
FOLLOW THIS MOD HERE:
"Will you be recreating the whole game ?"

No - but I will create as many maps as I can before I go crazy ... see the hardest part about doing this kind of stuff is that I need custom made props - I would love to do starkiller base, death star, or something like the battle of ryloth space but I would need custom props , I'm terrible at making them lol. If you are interested in helping me out by making some very accurate props and msh's then please let me know !
COMING SOON :
SEASON 1 : NABOO, KASHYYYK, MOS EISLEY, HOTH
SEASON 2 : CRAIT, JAKKU, TAKODANA, ENDOR
SEASON 3 : YAVIN 4, DEATH STAR II, KAMINO, STAR KILLER BASE
(subject to change)
"How will the maps play out"
- Just like how EA's BF2s galactic Assault - BUT A CLASSIC CONQUEST MODE WILL BE INCLUDED ... for all of you who like that kind of classic game play (: some maps such as kamino and theed will have hero assault . conquest and hero assault MIGHT not launch with the early access you all will be getting BUT they will be added eventually
HELP WANTED :
If you are good at 3d modeling and want to make some pretty good 3d models for me THEN LET ME KNOW !!!!! PLEEEAAASSEE ! I need help - even if its not softimage that you know how to use, let me know if you wanna help out !
THIS IS NOT BATTLEFRONT 3 LEGACY :
El Fabrico puts a lot of work into his mods and I don't have as much time as he does lol so this will be LESS a "Recreation" and more a "The new maps are in the old game" - My goal is to get these maps "playable" as soon as possible THEN i will release un-finished versions to the public. This helps me get feed back from you so I can improve my maps along the way !

Thoughts ???