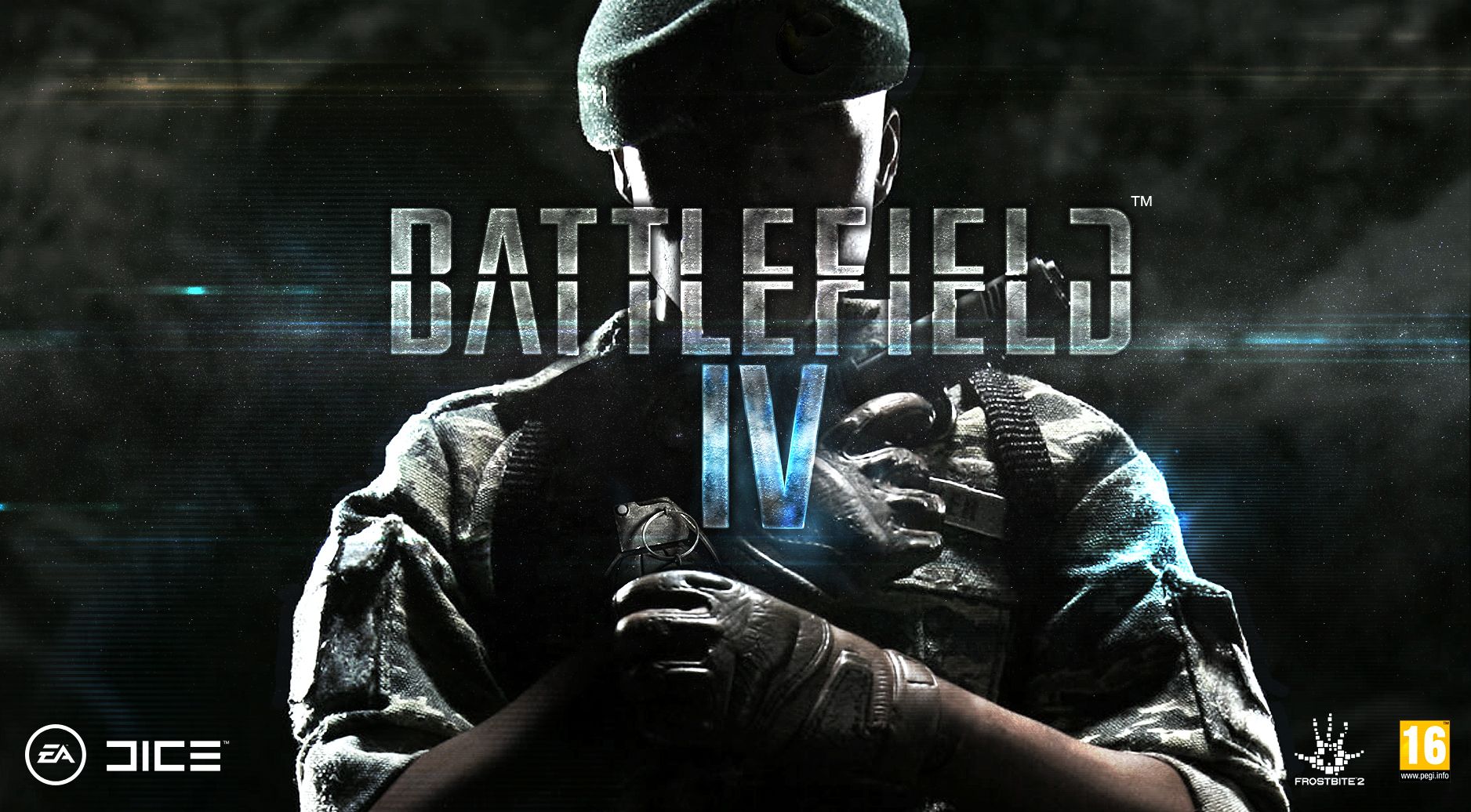 There are many ways to open a presentation of a new Battlefield game on. The ballad Total Eclipse of the Heart by Bonnie Tyler is not exactly what they had predicted the world's first presentation of Battlefield 4 would start with. In front of a packed auditorium, where retailers, community professionals, bloggers and games media across Europe is, it's Bonnie Tyler's hoarse voice that gets the honor of opening Battlefield 4 presentation.
They will not die to this song, sounds a voice, and the screen goes from black and reveals that we are in a car underwater with three other soldiers. The coach stuck under a chair. After some frantic bickering he gives the main character, Recker, a gun and asks him shoot out the glass. Chief sacrifice themselves for the team. Tears flowing on fellow soldiers.
---
Why Dice made ​​this part of the game even more seriously this time. In Battlefield 3 single-player portion was often very linear and scripted run, there were few opportunities for players to choose their own style of play or influence the action, it would Dice changing in Battlefield 4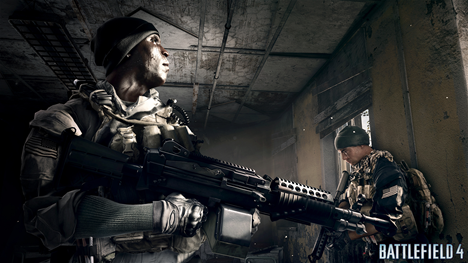 - In Battlefield 4 they want to let the player play the way he wants to play, not how they want to play, explains Stefan Strandberg is game director for the single player portion.
This is achieved by having larger, more open spaces in the single player portion. During the seventeen-minute demo in the theater, the team cross a relatively open area of ​​a construction site where it shows up enemies in jeeps and trucks. According to Strandberg, there are many ways here, you can take one of the enemy vehicles and driving behind the trucks to attack the enemy from the flank or you can settle into hiding behind fellow soldiers and try to shoot enemies from a distance. One can also use the grenade launcher to blast away walls so that one opens a new path that brings you to an advantageous position. The point is that the game will offer many such areas where the player can help determine how the enemy will be defeated.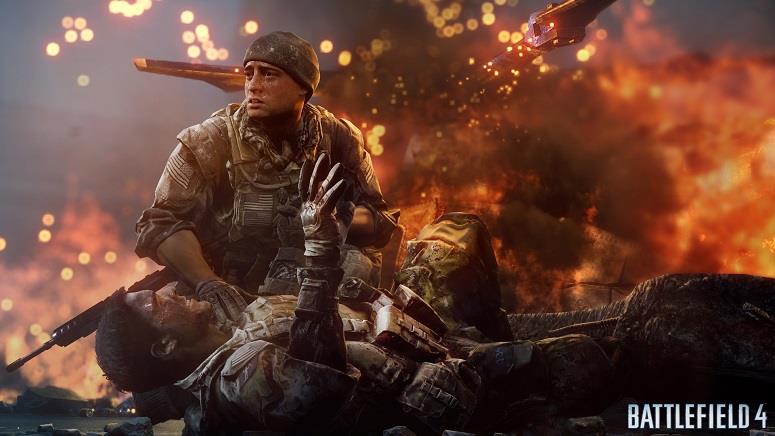 ---
In addition Strandberg want to do single player portion far more emotional than it has been before.
- It's about the bond between soldiers. The heavy explosions are meaningless if you do not care about game characters, explains Strandberg.
It feels somewhat sought. After a building has collapsed in the demo station being team leaders feet wedged under concrete. The solution is that the player must take out a knife to cut off his foot. We work hard to make us feel something in this dramatic situation, but it is affected and pretentious. The problem for Battlefield 4 is that it is basically trying to create entertainment and fun of shooting people, thus it just feels wrong when you suddenly will be in tears of having to tvangsoperere a fellow soldier or leave him in a sinking car.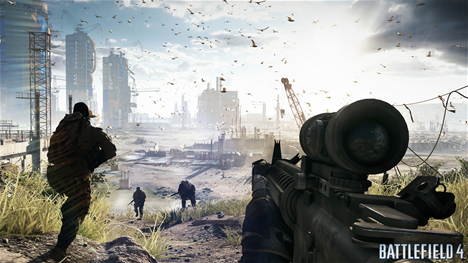 All honor to the Dice for raising quality actors (as Omar from The Wire who plays one of the soldiers in the team), but I ask myself wary of the ambitions of creating an emotional story about the horrors of war. In last year's Spec Ops: The Line was the player confronted with the consequences of their own actions, I see no trace of such a thing yet in Battlefield 4
---
Battlefield 4
is developed by
Dice
and published
by Electronic
Arts.

The game
launches on
PC
, Playstation
4 and
next
generation
Xbox.
---