Greetings everyone! First of all I want to thank all those people who downloaded BF2 Hardcore since it's public release on ModDB (Oct 10, 2014). And those who's still considering downloading it ;) It inspires me to continue my work and make BF2 even better!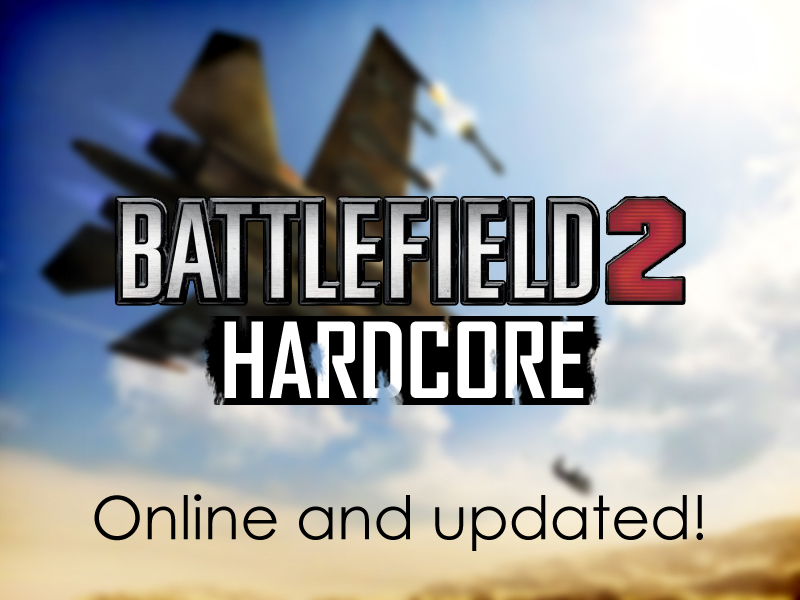 Today we have two good news: the new version of Hardcore and first servers for the mod. So let's
start with servers.
At this moment there are right away two just launched servers running Battlefield 2 Hardcore!
One of the biggest European BF2 communities, VBIOS.com is hosting a server located in Ukraine. This is Co-op server so you can join it any time and play while waiting for other players. It has almost all classic co-op maps in rotation, so I hope you all gonna like it.
Server page on Battlelog.co: VBIOS #7 | HARDCORE
IP-address: 7bf2.vbios.com
The second server is launched by [762]Ranking community (Germany), which runs their private stats system specially for BF2 mods. You can play on [762]RANKED Hardcore using BF2ModLauncher (which is highly recommended), or without it — but in that case your points won't be saved in [762]Ranking data base.
Stats page for BF2 Hardcore on [762]Ranking: Battlefield 2 Hardcore Awards.
IP-address: 217.79.190.136
Call your friends, join us and show everyone what real teamplay looks like! ;)
And now for the update. This is first update since mod's public release on ModDB and here is what it brings.
Change number one is that BF2 Hardcore now includes HD interface textures and fonts, provided by memb3r (check out his Launcher for original BF2!). It means that all interface elements are in high resolution now, and won't look blurry on large monitors.
There are also many minor changes to make balance even better.
Recoil has been reduced on all handheld weapons, compared to previous version of BF2HC. Actually it is absolutely similar to vanilla recoil. So if you are pretty accurate in original BF2 — you will be good in Hardcore as well.
Finally, there is a small compass has been added to the top of the screen. It will help you to inform your teammates about enemy positions, and generally it is very usefull.
Hope you, guys, will enjoy Battlefield 2 Hardcore online experience, and will see you in the battle!
In the next update I am planning to add support for vehicles from "Euro Force" and "Armoured Fury" booster packs and continue working on visual effects.