Just thought I would post that apparently PC Gamer has taken notice of our mod and brought it to the attention of the wider PC Gaming audience!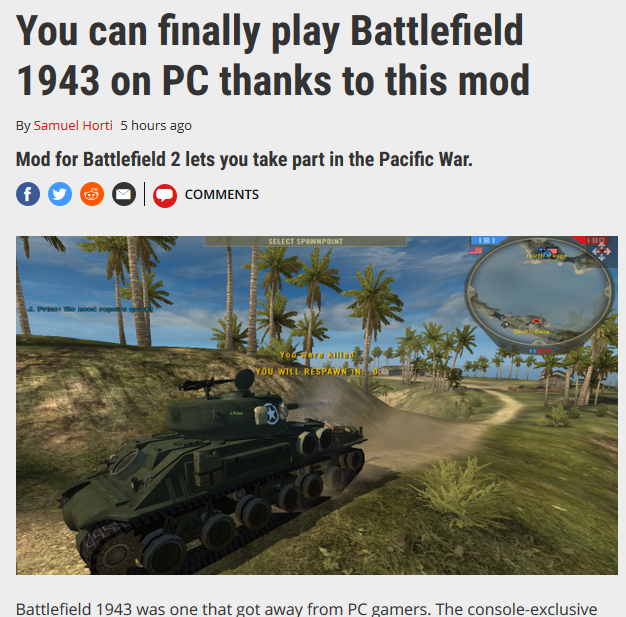 You can check out the full article here!
Thanks to all of our fans for reviewing our mod highly and helping to spread the word about us! Hopefully with the exposure on PC Gamer we can try and find somebody to help us set a dedicated server up so we can all play online!
Stay tuned for our next big announcement!