The Creation Update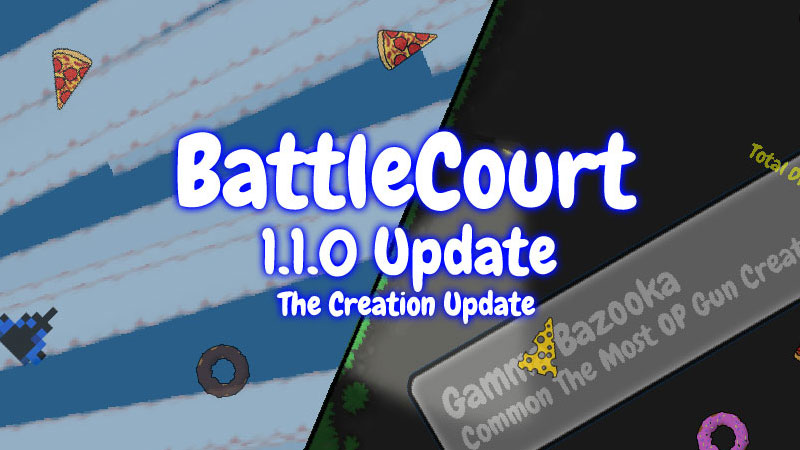 BattleCourt 1.1.0 Introduces the ability to create your own weapons and modifiers at a cost of coins.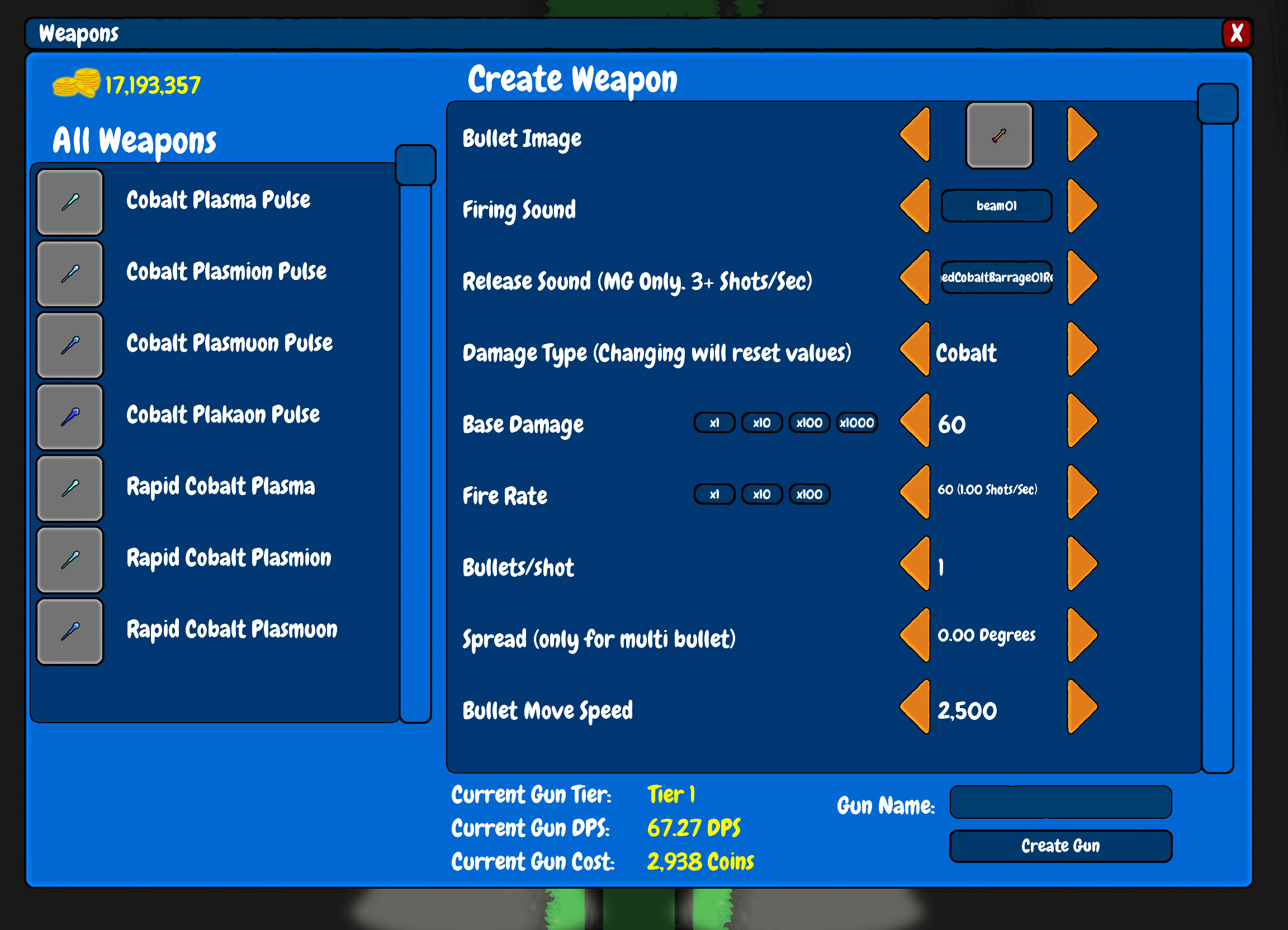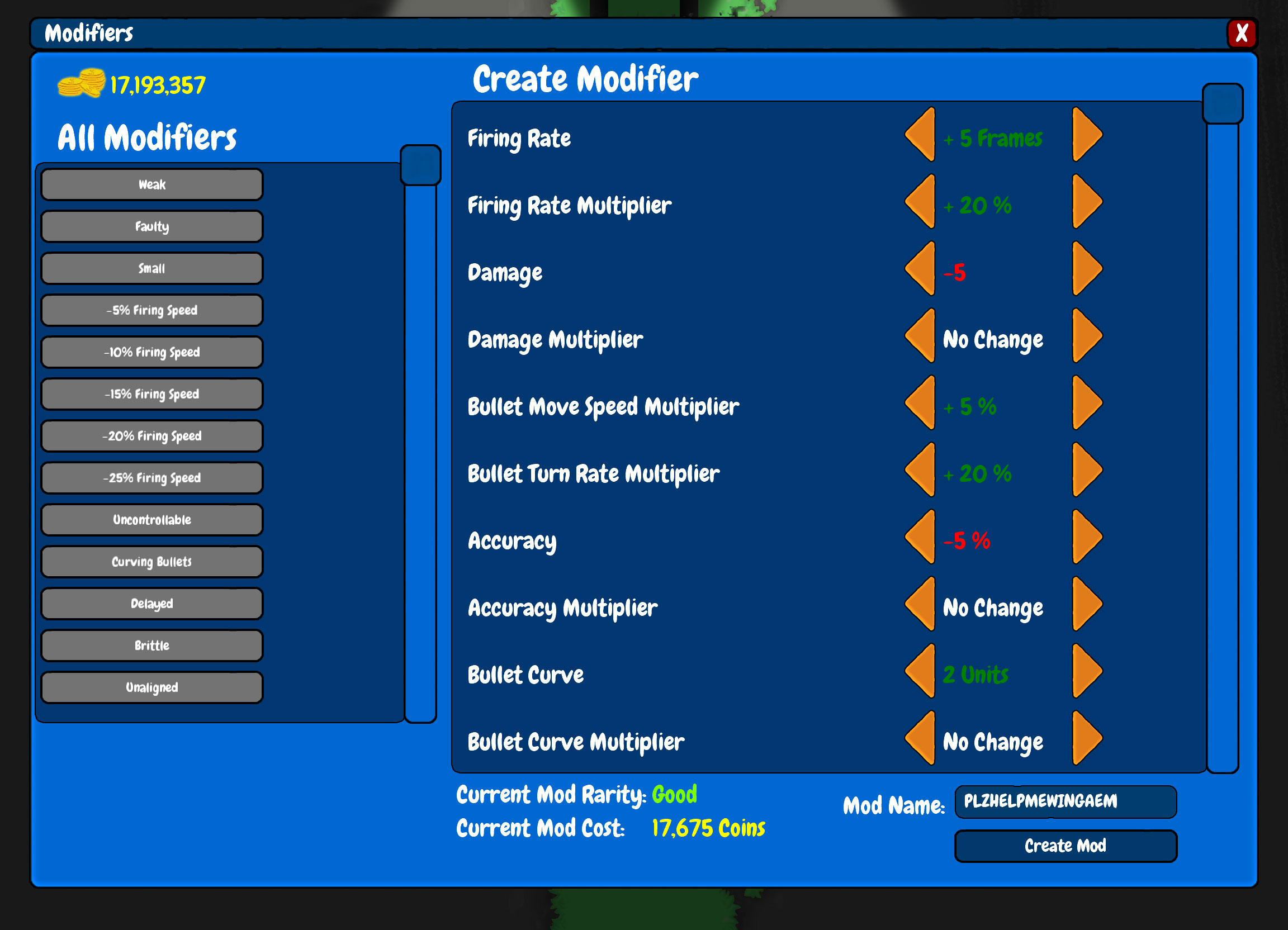 The new Modifier and Weapon Creation menus
Make some wacky or Over powered combos to handle the new Wave structuring featuring 3 new enemy difficulty types and an improvement to late game waves.Also introduced in the Wave restructure is a bonus wave every 10th wave of flying barrels with a 100% chance to drop coins. Bosses now also appear every 30th wave instead of every 28th.
A rebalance of the daily mission starting weapon, some changes to the UFO and Mech bosses, and general rebalancing and bugfixes can be found in this update.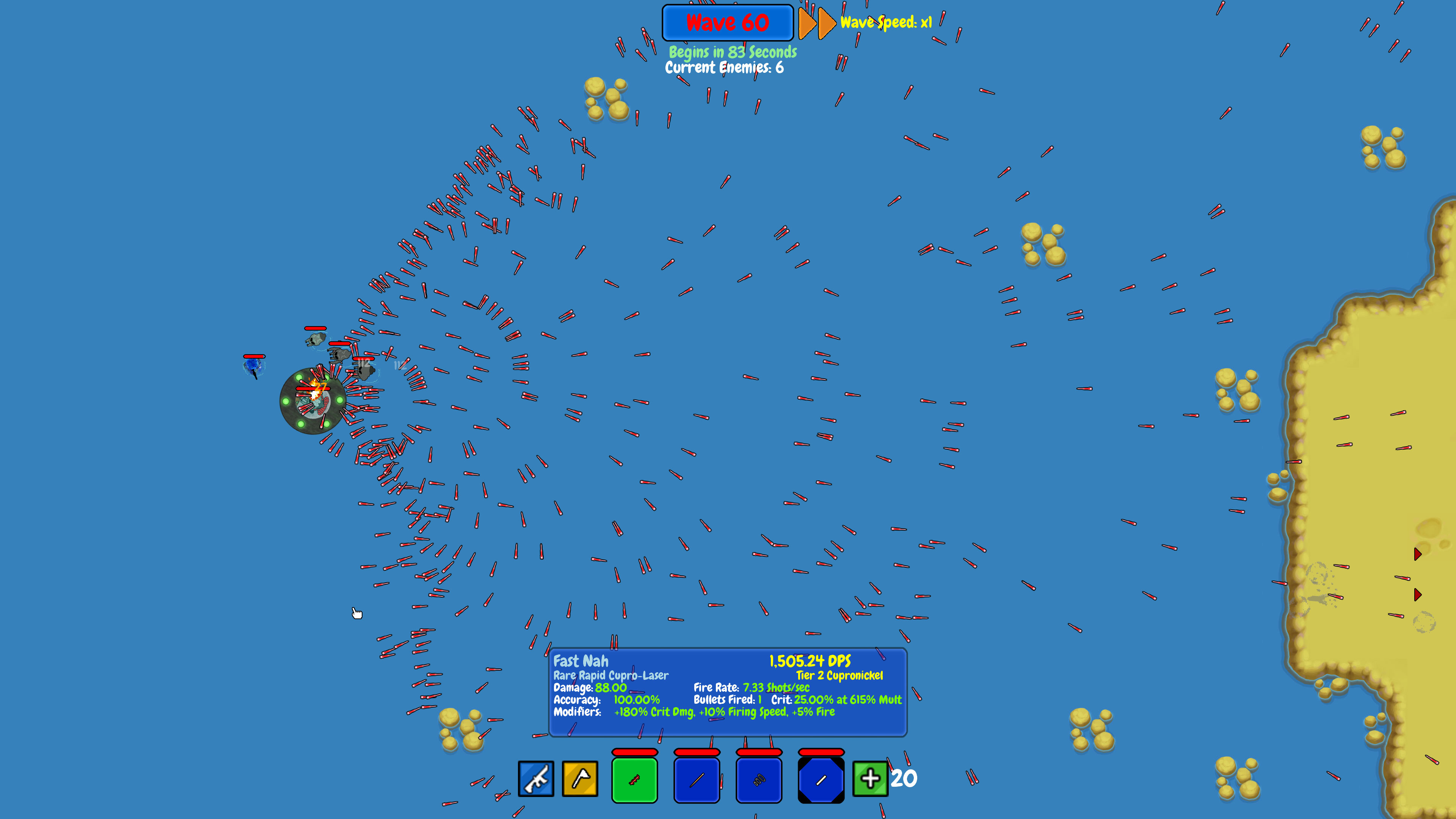 The UFO boss new bullet hell attack
The goal of this update was to focus on Player Customization and Creation with the introduction of the 2 creation features plus over 20 new costumes to find throughout gameplay drops.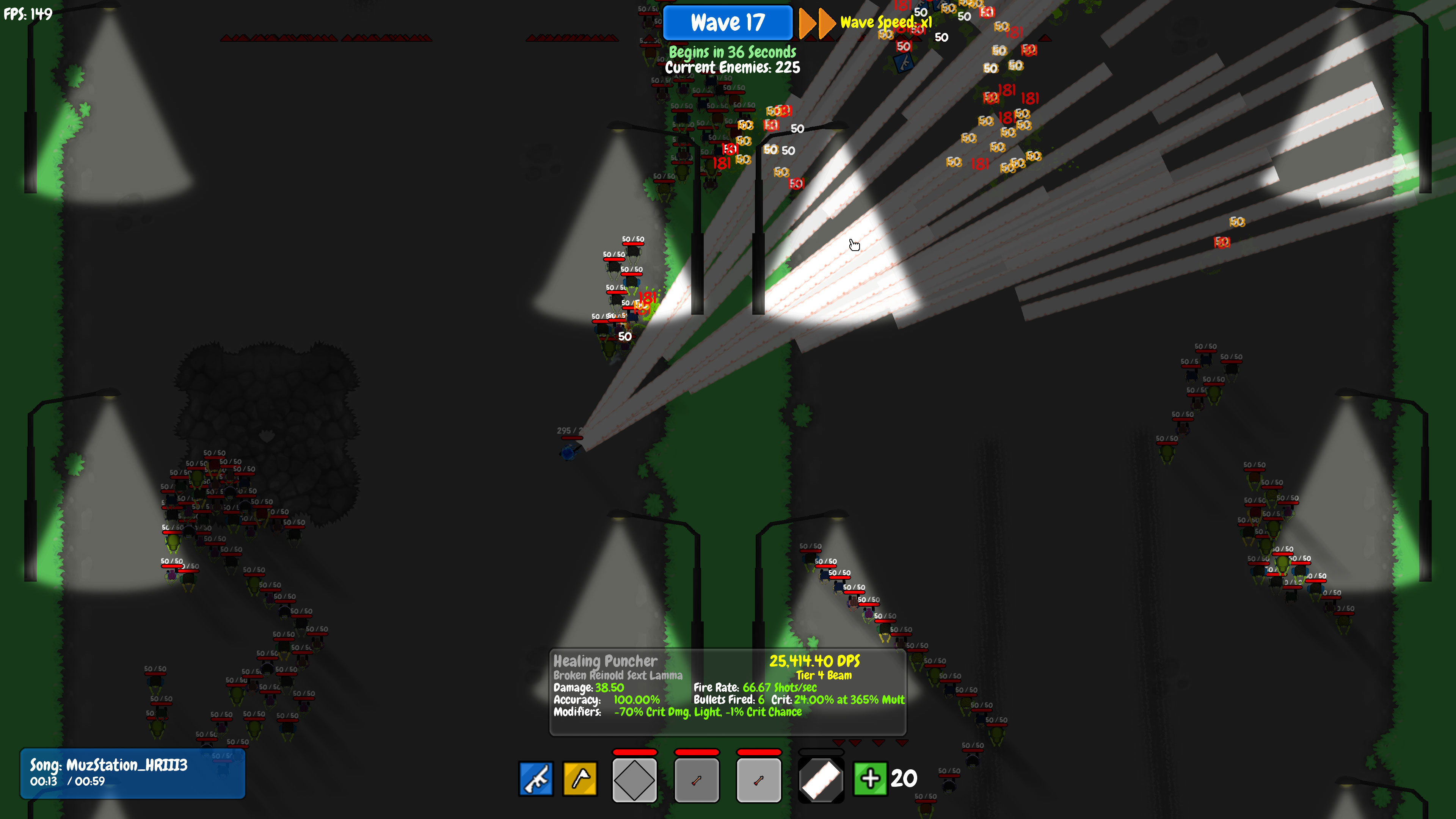 The new One Way Street level

Some lighting effects were added with the update as well as shown in the One Way Street level.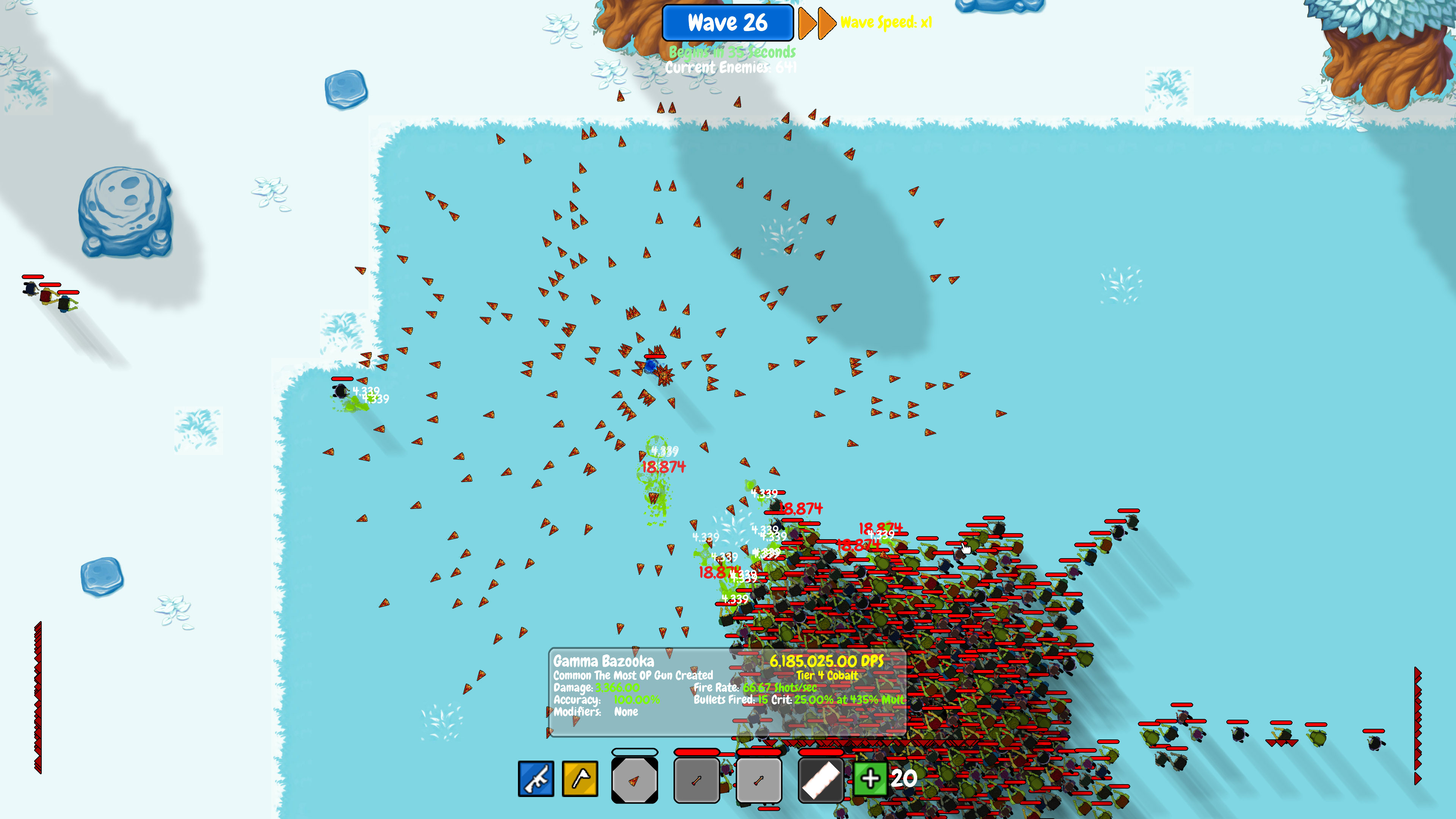 Crazy amounts of bullets fired with one of the player created weapons.