In the span of 1 week there were so many changes that I might not be able to list them as detailed as compared to the one with the release.
Highlights:
Fixed the previous mod's bug that Fan Geisha riding horse escapes death when used Demoness Battle Gear on.
Protagonists Heroes and their heroes gets affected by Techniques (training building upgrades).
All WOTW units now has changes (previous mod only focused on Serpent Witch).
Innate ability for Grayback.
Restored and added some visual effects.
Heroes
Serpent Kenji's Innate Ability has been changed from Inspiration (adds 20% damage) to Corruption (adds 20% attack speed). This ability also gives 15 stamina when triggered. The chance has been tested to be on par with the original Kenji Inspiration ability (but this chance % is hidden in the source code so all I can do is test and compare). The ability also triggers rain. Added an aura effect that lasts until death when first triggered, and visual effects on affected targets.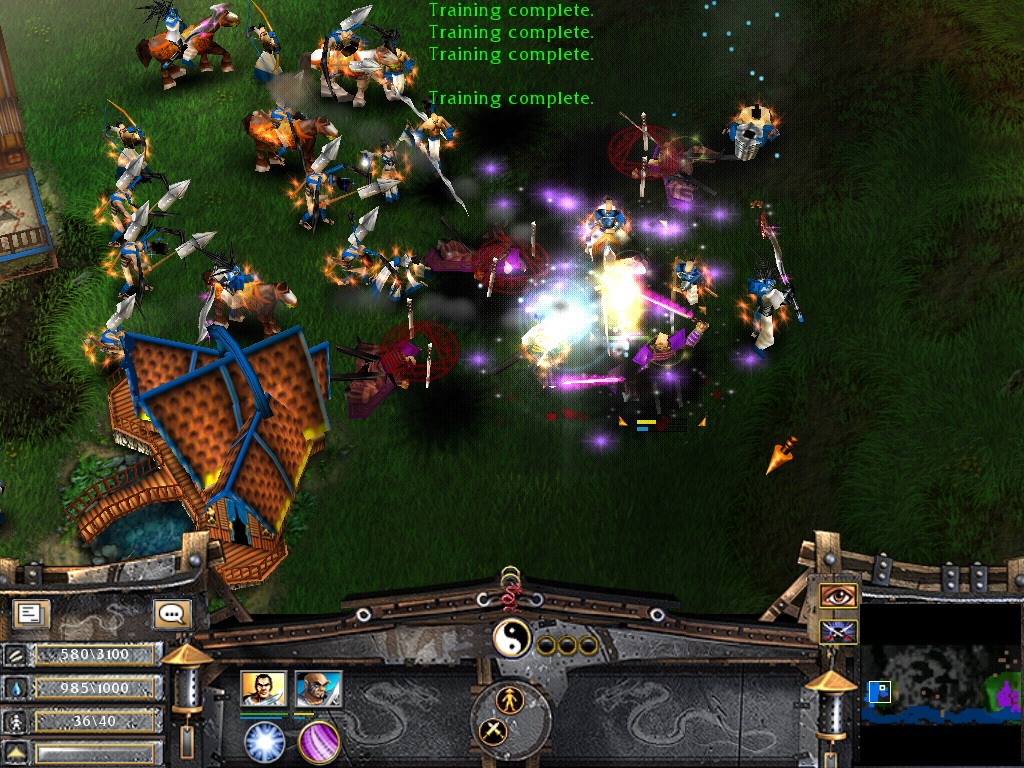 Dragon Kenji Innate Ability Inspiration effect, added 5% health added when triggered. Added visual effects on the affected targets and a visual effect on Kenji. I tried to make this skill stop rain when triggered but it doesn't seem to work, I'm guessing it's not implemented in the game. Kenji now uses the One with the Dragon model (model only and not the stats).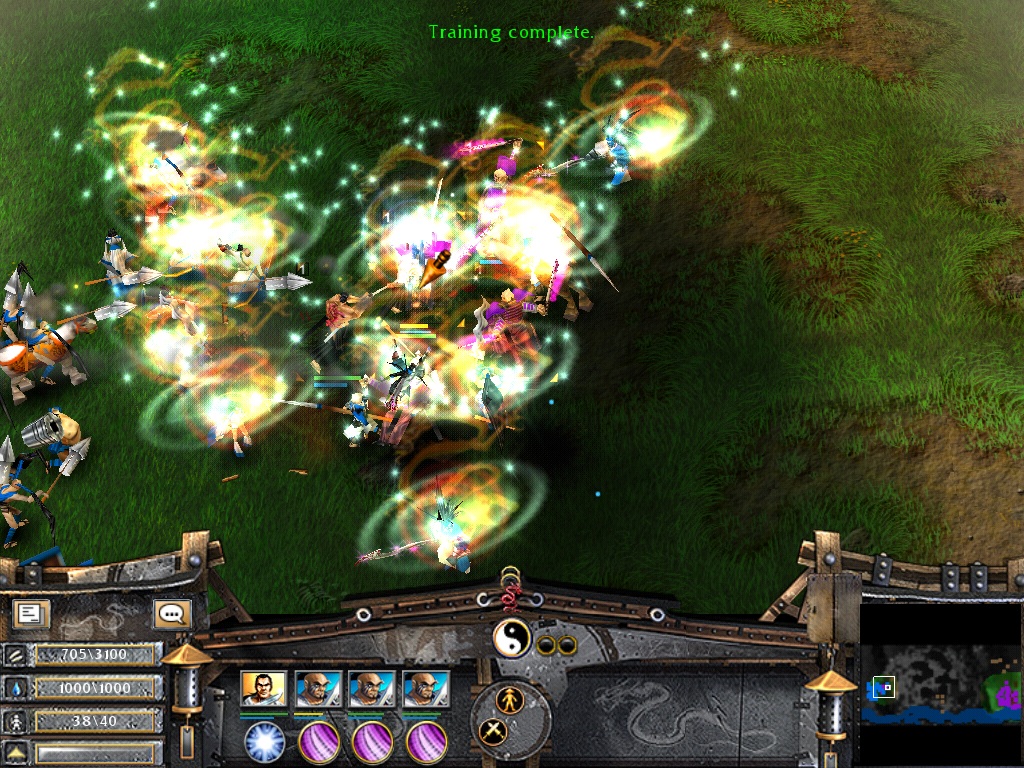 Grayback now has an Innate Ability, added a chance to summon a Werewolf companion when he is attacked. This Werewolf is not controllable (behavior similar to tamed wolves), and the health and resistances are half of the real Werewolf. Though the attack power is the same, and it attacks 30% faster than the real Werewolf. An aura effect that lasts until death is added to Grayback and this summoned Werewolf (to easily distinguish it from the real Werewolves). Only one can be summoned at a time and doesn't count towards unit cap.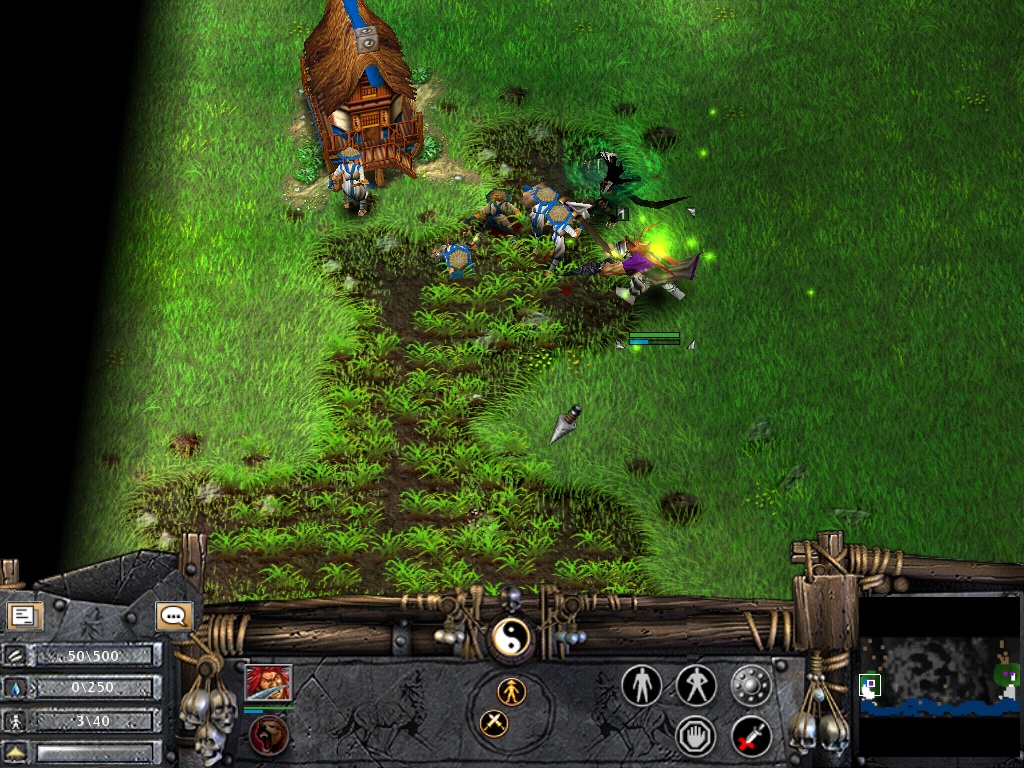 Zymeth's projectile has been changed to be bigger white lightning. Zymeth now uses the same missile damage for Master Warlock and not of Warlock's. The melee attack values has been nerfed. Zymeth's mist effect also has been restored.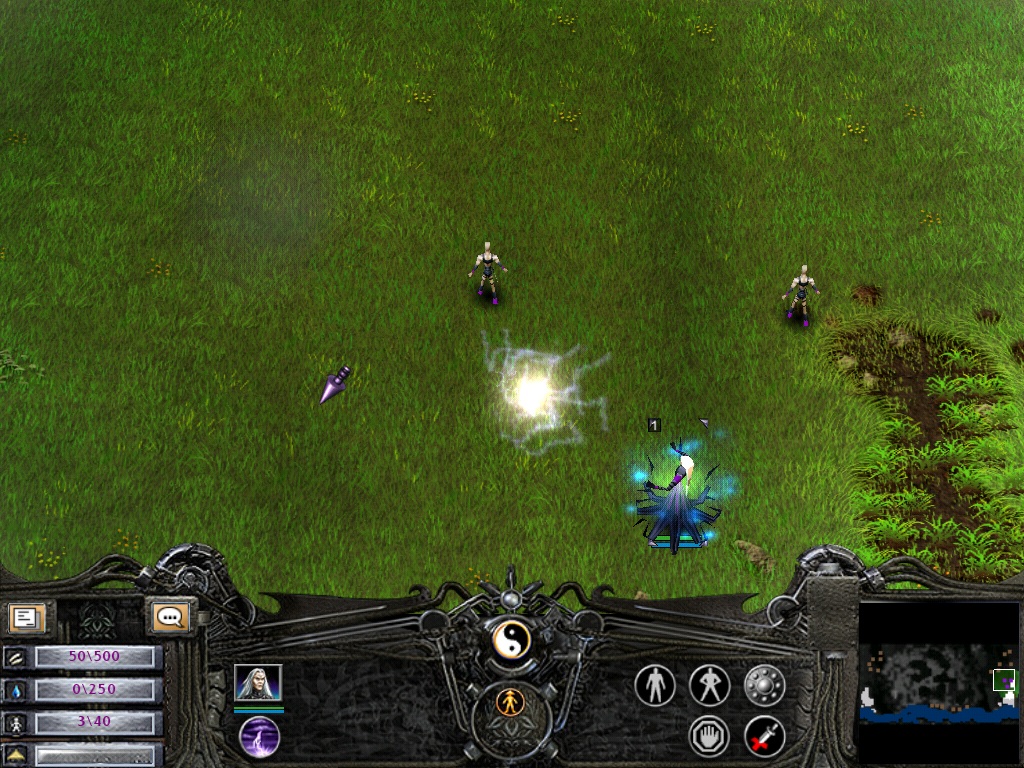 WOTW units
Dragon
Guardian's Last Stand is now an innate ability. The battle gear from Shrine is now a targetable skill on allies, uses 60 health to give blunt and cutting armor bonuses, last 10 secs. The ally also regenerates 5% of their health.
Chakram Maiden now has an innate ability, summons a melee version of the Chakram Maiden with very low health (3 hits of a peasant) but deals the same damage as the melee attack of the original Chakram Maiden. Only 1 can be summoned per Chakram Maiden and doesn't count towards unit cap.
Wolf
Digger now deals 30% slow and 50 magic damage to enemies on the target location.
Dryad now has 3 option for Battle Gears. Dryad can now be trained in Cairn to gain Summon Wolf Totem Battle Gear. Wolf Totem provides armor bonuses to Berserkers, Werewolves, and Pack Masters. Should be destroyable (but AI doesn't seem to attack magic objects so I can't say for sure it's attackable).
Serpent
Enforcer's Low Blow is now a 20% chance innate ability. The effects are the same. Enforcer's battle gear has been replaced by Call Reinforcement. Use this BG on an ally peasant to instantly convert him to an Enforcer (no rice and water cost but will review this for balancing).
Witch's cost and training time has been reduced to almost match the other clan's WOTW units.
Lotus
Reaper now has an innate ability. Deals 50% health damage to all Tier 3 units surrounding the Reaper (Samurai, Berseker, Ronin, and Warlock). Removes their battle gear.
Overseer now has an innate ability. Has 20% chance to kill surrounding peasants and produce 1 Soban's golem. Only 1 golem can be produced per Overseer.
Misc
AI now uses Kenji and Serpent Kenji (though it would only use Kenji as often as it would normally use Kazan and Budo). I will try to look into making it use Kenji as often as it would normally use Shinja and Otomo or Vetkin and Teppo.
Restored the projectile model of Master Warlock
Changed visual effects of Dragon's Warrior innate ability and its targets
Added visual effects on Demoness and Demoness Released
Added 100 health to all buildings
Fixed the bug where Fan Geisha escapes death when riding a horse and used BG on by the dying Demoness
I forgot the other things but these are the major ones. Let me know if you found any bugs or have any suggestions.
This feature was scrapped due to accidentally hindering AI to use the heroes affected by this change:
Some heroes are affected by techniques
Dragon
Kenji is now affected by Dragon's Fire and Tempered Steel
Arah is now affected by Zen Accuracy and Arrow Craftsmanship
Serpent
Kenji and Shinja are now affected by Lethal Overdrive and Steel Plating
Utara is now affected by Pressure Points and Flexibility
Wolf
Grayback is now affected by Freedom's Howl
Longtooth is now affected by Eagle's Eye and King of the Mountain
The Shale Lord is now affected by Petrified Wood and Blast Furnace
Wildeye is now affected by Foraging
Lotus
Zymeth and Yvaine is now affected by Issyl's Boon
Koril is now affected by Field of Souls