Battle of Balls Strongly Sweep through Taiwan
New Trend of Mobile Game now is coming
On March 31st, Giant Interactive Group held a grand press conference in Taipei, which announces that Battle of Balls will officially cooperate with Line's social platforms, and soon be available on both iOS and Android platforms. Battle of Balls, developed by Giant Interactive and agented by Ivada Technology, now has more than 300 million global users. Undoubtedly, this powerful cooperation will enhance the competitiveness and sociability, which indicates Battle of Balls will become a casual mobile game that is suitable for both young and old.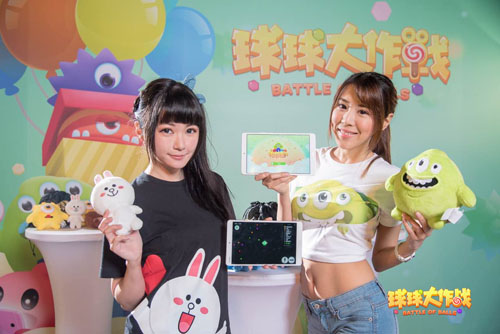 【News Conference elaborately reproduce a Game World】
At the conference site, the mysterious nebula, cute Polari and colorful balls of the game have been specially reproduced to let the guests be surrounded by the dazzling universe. By the way, Mr. Wu Meng, Battle of Balls's producer; Sunny Kim, Line's overseas game business principal; Miss Xiao Yiting, Ivada Technology's CEO and Mr. Liu Xiaochuan, Ivada Technology's chairman co-press the launching ceremony button, which indicates the official release of Battle of Balls!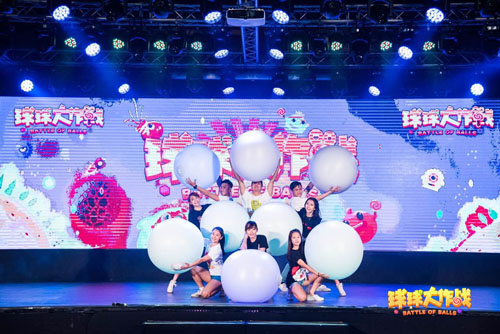 【Rich Social Elements link the Global Player】
Mr. Wu Meng says that now mobile games put emphasis on sociality. But it's not a simple thing to maintain players' long-term passion for the game. The reason why Battle of Balls quickly being popular around the world is its integrated social system, which produces more deep and diverse interaction among the players.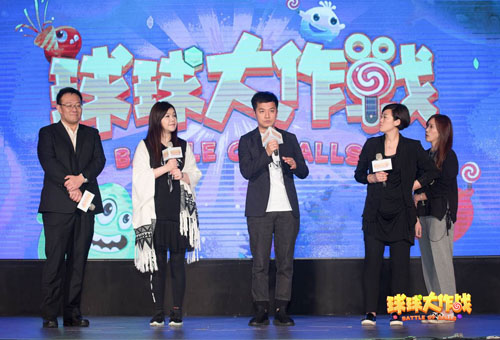 【The E-sports game in June will lead another E-sports Trend】
As the first global casual E-sports mobile game, the Taiwan E-sports game will be held in June, and the final in October. The championship will represent Taiwan to enter for Battle of Balls Global Final and compete for other teams. Undoubtedly, it's an important step for Battle of Balls, and Giant also promises that it will never forget their original ideas-do the best game, and the fairest E-sports.